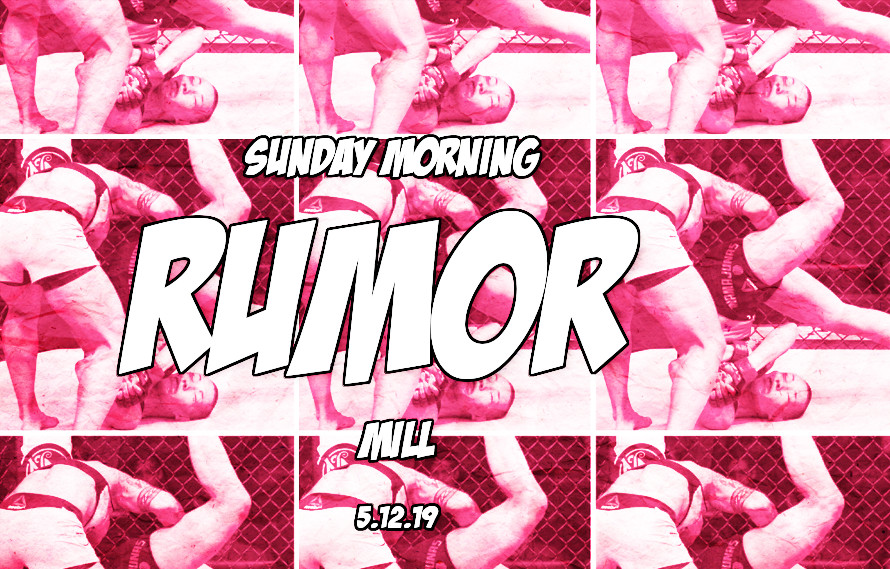 Happy Mother's Days to all the MMA loving moms in the multiverse. The best gift for any mom is MMA rumors.
The second best gift you can give is a Bellator and UFC double header. In 2019, the Fight Gods gave all MMA moms in the world double the violence, double the fun. The Fight Gods are strange but they know what MMA fans really want.
As always these are rumors that have been talked about behind closed doors between MMA higher ups, so take them as MMA rumors.
Between Mother Days pre-brunch shots and bong rips, take time today to share the Sunday Morning Rumor Mill with the woman who gave birth to you.
Word is the UFC were not caught off guard by Rose Namajunas' sudden retirement talk. Rose has dropped hints to UFC officials about needing time way for awhile now.
Rumor is that whenever Rose returns to the cage, UFC will give her a title shot if she still wants it.
Huge if true, but talks are Nate Diaz has gotten a new contract offer from UFC. The Showtime Pettis fight may be the first on Diaz's new deal with the company.
Wish there was a Saturday Night Rumor Mill, but for weeks rumors have swirled that Nate Diaz will compete only at 170 moving forward.
Brock Lesnar may be done with MMA, but he may be returning to WWE very soon. Rumor is WWE is looking to Brock to help turn around a recent TV ratings decline.
Before his injury, rumor was UFC offered Anderson Silva a new contract. Belief is Silva wants to fight more. Problem is UFC doesn't want Spider to fight in other promotions after his current deal is up.
If you have heard of any interesting Sunday Morning Rumor Mill MMA rumors that you would like to add, feel free to post them in the comments section below, on our Facebook page, tweet us or mail them to us in an unmarked envelope. Just remember they are rumors and not confirmed as fact, so please take them as such.