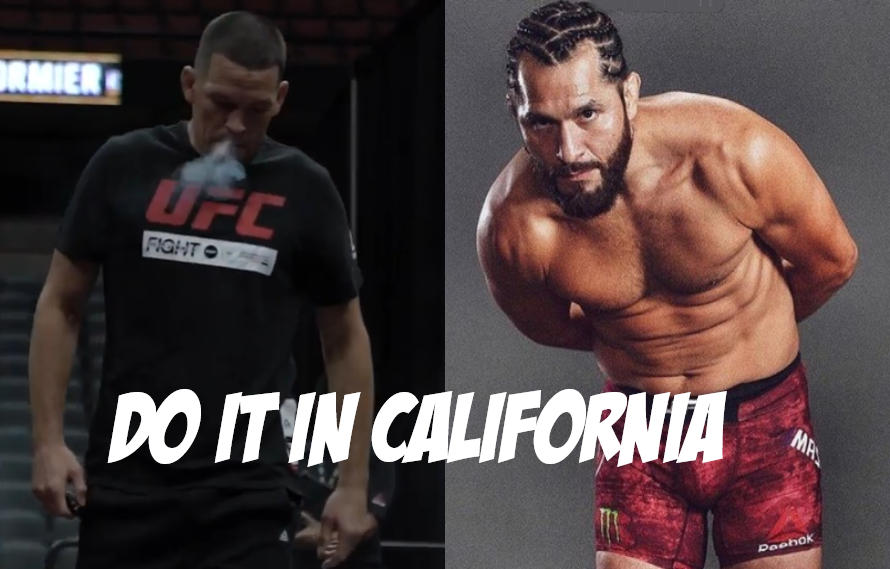 Jorge Masvidal Manager Says He Wants Nate Diaz Fight In California
Nate Diaz called out Jorge Masvidal after his UFC 241 victory over Anthony Pettis. Masvidal agreed, and is even willing to take the fight to Diaz.
Everybody and their brother was happy when Nate Diaz called out Jorge Masvidal. There was already a happy feeling that Diaz was back, having his first fight in nearly three years. Subsequently, when he called for a fight with Masvidal, someone with a similar fan-base, the crowd erupted.
Masvidal, who is currently at a career high following his win over Ben Askren, quickly accepted the bout. Additionally, according to his manager Abe Kawa, when speaking to ESPN, he is even willing to fight in Nate's backyard.
"I think December in Vegas is probably where he would prefer it. Actually, he wants to go to Cali where Nate's from. I don't want to give too much, I'd rather it come from Jorge than me, so I'll try to keep it as simple as possible.

But he looks at this fight more like the Till One; he's gonna go into someone else's backyard and he prefers that over anything else. So if Vegas is the closest thing he could get to Cali, then, you know, Vegas."
Additionally, Kawa explained how much they like this matchup.
"I believe so. I believe that's a good fight, I think both of these guys will go on, put on a show for everybody and I think that's what we all want. I'm a fight fan at heart, before everything else, and if you're a fight fan, this is like Christmas for everybody.

Right after the fight, I had a brief conversation with the higher-ups and it looks like they like the fight. That being said, we should be getting together sometime this week to see how that goes."
If this fight happens, it could be a big enough event to earn them the top spot on a UFC event. Depending on the PPV sales of UFC 241, this could even headline a PPV event. Especially considering the change in the the PPV structure.
Would you watch a Jorge Masvidal vs Nate Diaz PPV?