At the 2023 Men's Physique Olympia, contenders fought for the sport's most coveted title. In the end, Ryan Terry won gold after a fiercely competitive final on Saturday, November 4.
Fans awaited the Men's Physique action eagerly. Last year, Erin Banks stunned the world by winning both the Arnold Classic and Men's Physique Olympia, narrowly beating Brandon Hendrickson. Erin Banks confidently entered the 2023 Legion Sports Fest Pro to, unfortunately, take second to Kyron Holden. This year saw the return of big names including Jeremy Buendia.
Saturday night saw an impressive lineup with Ryan Terry and Brandon Hendrickson squaring off with impeccable back development. After a heated fight, Ryan Terry's defined midsection was enough to set him apart from the rest of his rivals.
2023 Olympia Men's Physique Results
Winner — Ryan Terry $50,000

Second Place — Brandon Hendrickson $20,000
Third Place — Erin Banks $12,000
Fourth Place — Emanuel Hunter $7,000
Fifth Place — Diogo Montenegro $6,000
Sixth Place — Corey Morris
Seventh Place — Kyron Holden
Eighth Place — Jeremy Buendia
Ninth Place — Vitor Chaves
Tenth Place — Jeremy Potvin
Scorecard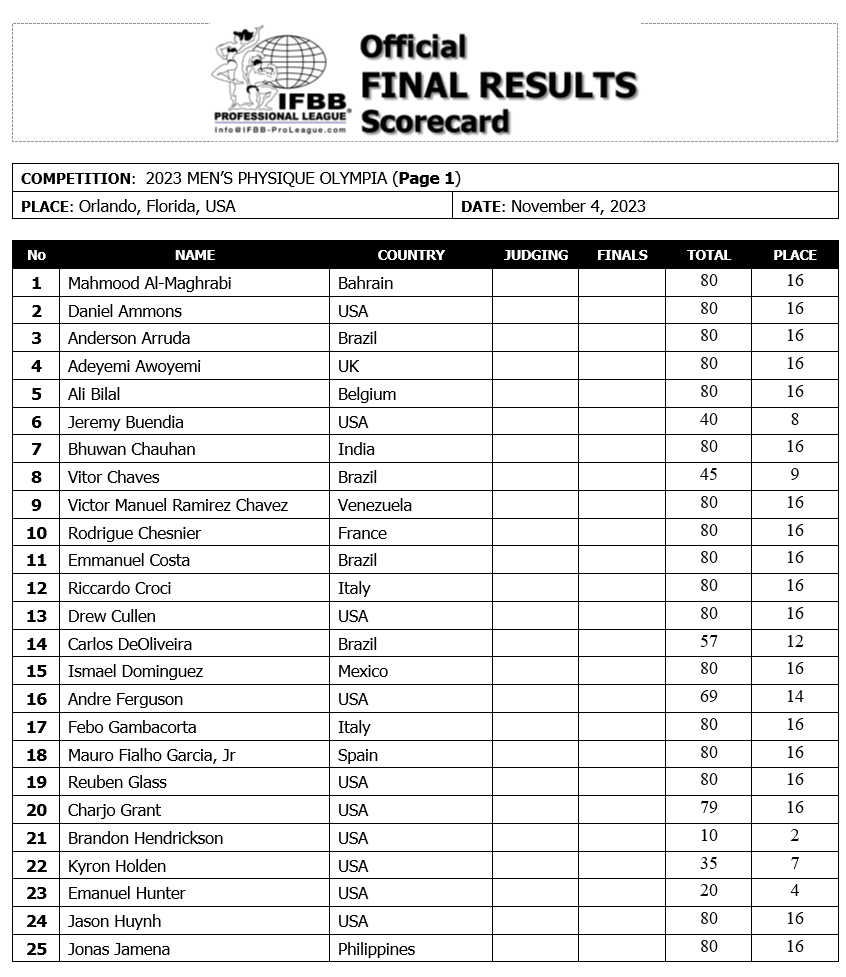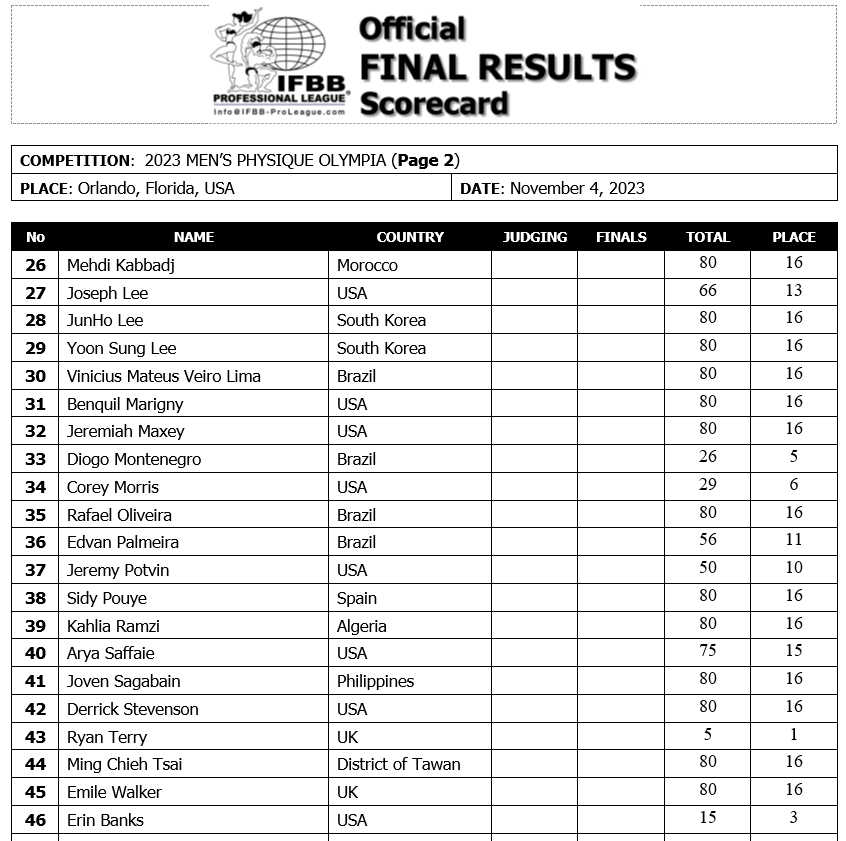 Men's Physique Olympia Winners
2022: Erin Banks
2021: Brandon Hendrickson
2020: Brandon Hendrickson
2019: Raymont Edmonds
2018: Brandon Hendrickson
2017: Jeremy Buendia
2016: Jeremy Buendia
2015: Jeremy Buendia
2014: Jeremy Buendia
2013: Mark Anthony Wingson
2023 Mr. Olympia Friday Night Results