The sport of MMA has not necessarily been around long, but there have been a few fighters who have risen above the rest. Today we take a look at the best fighters in the sport's history.
In the 30+ years that MMA has been around in a sporting way, there has been a ton of different athletes competing. The sport has grown and developed to the point that today's product is unrecognizable from the early days. Different organizations have produced champions, with the UFC being the hosting place for the premier talent.
That being said, there have been some fighters that have risen above the rest. Although ranking the best MMA fighters is extremely subjective, there are some people who are undeniably better than their contemporaries. Opinions will differ, but it is possible to give these fighters some sort of rank.
With that said, here are our 15 best fighters in MMA history.
15. Royce Gracie
Royce Gracie rounds out our list, not necessarily based on his record. He did the impossible at UFC 1, as a 180 lbs competitor defeating heavyweight fighters. Royce introduced BJJ in the world of mixed martial arts, and his role in the sport is seminal. He was the first man who demonstrated the superiority of grappling over striking.
From 1993 to 1995, Royce Gracie earned a solid record of 11-0-1, with 11 stoppages! His legendary victories over Dan Severn, Kazushi Sakuraba, and Ken Shamrock are still remembered. Even when he came back for one more fight in Bellator, he was able to earn a first round knockout.
14. Randy Couture
An Olympic-level wrestler, and the oldest fighter to win a UFC title, Randy Couture entered the sport at an advanced age. That did not stop him from becoming the first person to win a UFC title in multiple divisions. He fought for nearly 15 years and started competing at the age of 33.
Couture won the light heavyweight title two times, and the heavyweight title three times. Additionally he captured the interim light heavyweight strap, marking six total times winning UFC gold. With this type of resume, even with the losses he suffered, his skill as an MMA fighter is hard to deny.
13. Kazushi Sakuraba
In the classic era of PRIDE, Kazushi Sakuraba was known as the "Gracie Killer." He managed to defeat several members of the legendary grappling family – Renzo Gracie, Ryan Gracie, Royler Gracie, and Royce Gracie. He did so in a way that showed superior grappling skills, which was thought to be impossible at the time.
Notably, Kazushi's fight with Royce Gracie lasted 90 minutes, which is an absolute record. Some of his other victims also include Rampage Jackson, Vitor Belfort, Carlos Newton, and Vernon White He became the member of the UFC Hall Of Fame in 2017, and is definitively one of the best MMA fighters from Japan.
12. Dan Henderson
Another Olympic caliber athlete, Dan Henderson had about as good of a career as one could ask for. He was the original champ-champ, winning two simultaneous titles under the Pride banner, being the first to do so in a major promotion. Moreover, he earned shots at gold in the UFC, even though he would come up short.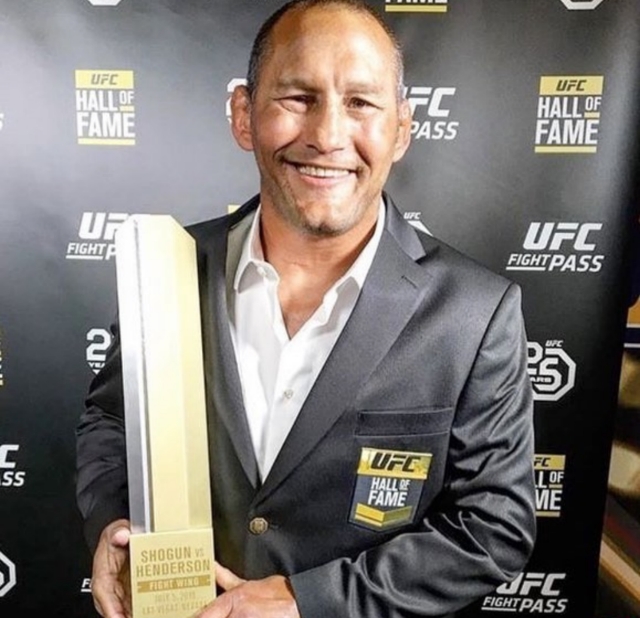 However as good as his wrestling skills were, Hendo was known more for his devastating knockout power. Michael Bisping was the most notorious victim of the H-Bomb, getting flatlined at UFC 100. In fact, Dan's final professional fight would a rematch of this bout for the title, but he would end up falling short.
11. Matt Hughes
Matt Hughes is a former welterweight champ and UFC Hall of Famer, with notable wins over BJ Penn, Carlos Newton, Hayato Sakurai, Frank Trigg, Chris Lytle, and Matt Serra. Matt is one of the strongest and the best MMA fighters of all time.
Hughes is also "the father of slams" because of his aggressive wrestling style. He earned a fantastic MMA record of 41-4, and was a force to be reckoned with during his prime. He would be involved in a terrible accident later in his life, but there can be no denying his skill in the sport.
10. Fedor Emelianenko
Many people consider Fedor Emelianenko the greatest heavyweight in MMA history, and this is due to his legendary winning streak in Pride. He scored 28 consecutive victories in his wild run, defending his Pride title against five opponents. Although some have criticized the strength of these opponents, there can be no denying home impressive and dominant some of the wins were.
Even later in his career, Fedor Emelianenko fought at the Bellator, where he scored a knockout victory over Frank Mir. His career has lasted more than 20 years, and his winning streak spanned over 8 years. Moreover Fedor is the first fighter who demonstrated the superb power of Sambo in the world of mixed martial arts, and is arguably the best MMA fighter from Russia.
9. Jose Aldo
Jose Aldo went undefeated from 2006 to 2015. He was the UFC's inaugural featherweight champion, holding that title for more than four years, and earning seven title defenses. He is widely regarded as the greatest featherweight in history.
Aldo earned victories over some of the best names at 145lb – Mark Hominick, Kenny Florian, Chad Mendes, Chan Sung Jung, Frankie Edgar twice, and Urijah Faber. Although his career took a hit when he lost to Conor McGregor, he did manage to eventually regain the title. Regardless of how his career goes from here, his legacy is already set in the sport.
8. Khabib Nurmagomedov
As Khabib Nurmagomedov is early into his reign as UFC champion, he has the potential to change positions on this list. However there can be no overstating the dominance he has shown thus far, in his 28 fight undefeated run. In every outing he uses his aggressive wrestling to control and batter his opponents, rarely even dropping a round in the UFC.
Some of the notable fighters that Khabib has bested are Conor McGregor, Al Iaquinta, Dustin Poirier, Edson Barboza, and Michael Johnson. With some time and more title defenses, he could very well move to the top of the list of greatest MMA fighters out there. For now, it would be hard to deny the talent of the Dageatani fighter.
7. Henry Cejudo
Henry Cejudo came into the UFC as an Olympic gold medalist in wrestling. Those wrestling skills helped propel him quickly to a flyweight title shot, after winning four straight in the UFC. While he would initially fall to Demetrious Johnson, he would bounce back three fights later for another shot at gold. Only this time he would beat DJ, ending his legendary title reign.
Except Henry was not finished here. After bantamweight champ TJ Dillashaw dropped down in weight and got starched by Cejudo, he failed a drug test and relinquished his belt. So the Olympian would move up in weight, winning the vacant title and becoming the double champ. He would be stripped of his flyweight strap and defend the bantamweight title, before retiring.
6. Amanda Nunes
The early part of Amanda Nunes's UFC tenure was met with ups and downs. However she would turn things around and go on a solid winning streak, earning a shot at the bantamweight belt against Meisha Tate. She would obliterate the champ, winning the title at 125lb. She would then defend that championship three times against Ronda Rousey, Valentina Shevchenko, and Raquel Pennington, before moving up and defeating the dominant Cris Cyborg for the featherweight belt.
In her lengthy career, Amanda has beaten every single champion the UFC has had in the bantamweight and featherweight divisions, and one of the two champs at 125lb. She has amassed six title defenses across two divisions. She is without a doubt, the greatest women's fighter in MMA history.
5. Daniel Cormier
In his 25 professional MMA fights, Daniel Cormier holds wins over all of his opponents except one. When he transitioned to MMA from Olympic wrestling, Daniel started at heavyweight. However he would drop down to 205lb shortly after joining the UFC, where he would eventually have a massive rivalry with Jon Jones. Despite losing to the champ, he would gain the title after Jon was stripped of the belt.
There would be two title reigns at light heavyweight for DC, where he earned three title defenses. Then he would return to heavyweight and take on Stipe Miocic, knocking him out to become the second ever simultaneous two division champion. He would defend this title as well, before losing to Stipe in the rematch. At the time of writing, Cormier plans to have a rubber match with Miocic and retire, win or lose. The outcome of that fight could very well determine the greatest heavyweight of all time.
4. Anderson Silva
Anderson Silva completely demolished people from June 28, 2006, to October 13, 2012. During this period, Silva obtained a tremendous UFC record of 16-0, with 14 victories via KO or TKO, before Chris Weidman stopped him at UFC 162. His notable victims were Chael Sonnen, Yushin Okami, Forrest Griffin, Dan Henderson, Vitor Belfort and Rich Franklin.
Anderson Silva started competing in 1997 when rules were a lot more liberal. Dana White called him once "the best mixed martial artist of all time." The latter stages of his career were soiled with disappointing losses, PED failures, and lackluster performances which hurt his position for many people. Nevertheless, the dominance in his reign as champion can not be denied.
3. Demetrious Johnson
When Demetrious Johnson first came in the UFC, he was in the bantamweight division, but he was too small for the class. However when the UFC introduced the flyweight division, he would win the tournament to become the inaugural champion. This would be a title he would not let go of for a long time.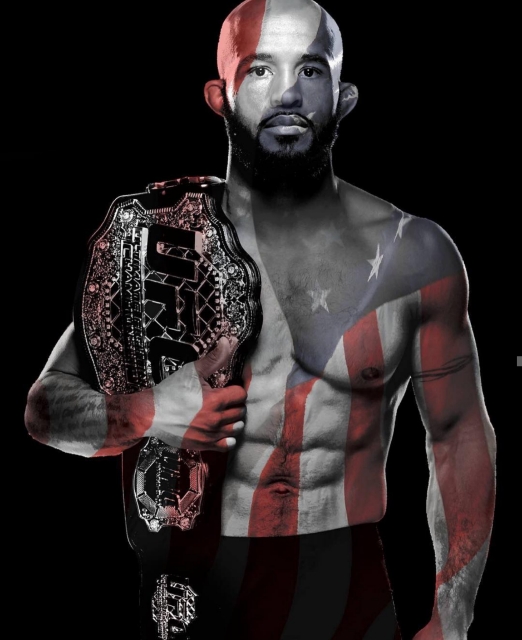 Johnson completely dominated every opponent he faced, scoring a record setting 11 title defenses. He would only drop his belt in a close decision to Henry Cejudo, ending this legendary winning streak. Following that, he would be traded to ONE Championships in a groundbreaking move, winning their flyweight grand prix. At the time of writing, Johnson is expected to fight for their undisputed title, but win or lose he already has one of the greatest legacies in the sport.
2. Georges St Pierre
Georges St-Pierre is a real machine and the best MMA fighter to come from Canada. He went undefeated since 2007, and he has an impressive record of 26-2. His only losses came to Matt Hughes and Matt Serra, both of which he avenged. Moreover he holds notable victories over Sean Sherk, Frank Trigg, Jon Fitch, Thiago Alves, Josh Koscheck, and Nick Diaz, all during his iconic welterweight title reign.
GSP left the sport as the champion, going on a 4-yeae hiatus. However he would return in 2017, this time moving up to middleweight. Not only that, but he was fighting immediately for the title, which he took from Michael Bisping by choking him unconscious. He would vacate the title shortly thereafter, and officially retire several months later.
1. Jon Jones
Obviously putting Jon Jones on top of this lift is a controversial decision. However the pure domination he has shown in the sport is hard to deny. He has never been beaten, with his only loss being a disqualification in a bout he was winning. Not only that, but Jon has the most title wins in UFC history, and most defenses in the 205lb division. Essentially he has completely wiped out there generations of contenders, for the most part without trouble.
However we would be hard pressed to not mention the several controversies surrounding his title reign. He has been stripped of his title multiple times, due to legal woes and drug testing violations. These types of caveats exclude him on some people's list, but his sheer domination in the cage puts him as our number one.
Watch 10 Best MMA Fighters of All Time
What do you think of our list? Who do you have atop your list of greatest fighters in MMA history?