Demetrious Johnson is a former UFC Bantamweight runner-up, and also the first and the current UFC Flyweight champion. He is the most dominant UFC Flyweight competitor ever.
Athlete Statistics
Full Name: Demetrious Khrisna Johnson
Born Name
Nickname
Age & DOB
Demetrious Khrisna Johnson
Mighty Mouse
Demetrious Johnson is currently 36 years old according to his date of birth August 13, 1986.
Fight Stats
Height
Weight
30 Wins // 3 Losses // 1 Draws
5 ft 3 in or 160 cm
125 lbs (57 kg)
Reach
Fighting Style
Association
66 inches (168 cm)
MMA, Freestyle Wrestling
UFC
Team: AMC Pankration
Nationality
Net Worth
Born Place
American
$6 Million
Madisonville, Kentucky, United States
Profile
Demetrious Johnson has excellent freestyle wrestling base, which makes him the master of takedowns. He rather chooses to grab opponent's legs instead of a torso. Mighty is also a submission specialist. He won three fights via submission in the fifth round, which is a unique score.
Mighty has one of the best footwork ever seen in the history of UFC. He likes to feint his rivals before he lands a combo. The trademarks of DJ's style are lightning fast striking and elusive movements.
In the stand-up, Demetrious combines powerful punches with the kicks to the face and body. His right hook almost always finds its target. In the clinch, he combines uppercuts with sets of elbows and knees. The current Flyweight champion has never been knocked out in the UFC fight!
Demetrious Johnson – Record
Demetrious Johnson is the owner of numerous records. Here is the list of most important ones:
Most Flyweight division bouts – 14;
Most Flyweight division title bouts – 12;
Most Flyweight division total fight time – 3:50:57;
Most Title bout fight time – 2nd place – 3:45:57;
Longest Flyweight division winning streak – 13 fights;
Longest single title reign – 11 fights;
Most Flyweight division finishes – 7;
Most Flyweight division decision victories – 7;
Most Flyweight division submissions – 5;
Most Flyweight division significant strikes landed – 914.
Road To The Top
Demetrious Johnson had his MMA debut versus Brandon Fieds on AX FC 16: Annihilation on April 28, 2007. Mighty won after only 0:17 via KO (punch). This was the fastest victory of his career.
Before he joined UFC, DJ had an impressive score of 12-1. He defeated some notable names like Nick Pace and Damacio Page but he is defeated by Brad Pickett.
Demetrious Johnson – UFC Career
Demetrious Johnson had his UFC debut versus Norifumi "Kid" Yamamoto at UFC 126 on February 5, 2011, and won the fight via unanimous decision.
Mighty earned one more unanimous decision victory at UFC 130 on May 28, 2011, versus Miguel Torres.
Demetrious Johnson – Bantamweight Title Shot
DJ faced Dominick Cruz at UFC On Versus 6, in the main event of the evening, on October 1, 2011. Despite an excellent match and few great takedowns, Dominick Cruz won via unanimous decision. Johnson moved to Flyweight division after this loss.
Demetrious Johnson – Flyweight Division Legend
Mighty had his Flyweight debut versus Ian McCall in the first round of Flyweight tournament at UFC On FX 2. Originally, Johnson won on the judges' scorecards, but Dana White later announced that the athletic commission made a mistake while scoring, and the fight was overturned to a majority draw.
Johnson and Ian McCall had their rematch at UFC On FX 3, on June 8, 2012, in the main event of the evening. Demetrious Johnson won the fight via unanimous decision and advanced to the next round. Both fighters received Fight Of The Night bonuses.
Demetrious Johnson – The First And The Current Flyweight Champion
All Demetrious' title fights, with the exception of UFC 152, UFC 197, and UFC 216, were the main events of the evening.
DJ had his first title fight versus Joseph Benavidez at UFC 152 on September 22, 2012. Johnson won in a very close and fast-paced fight via unanimous decision and won the title.
His next opponent was John Dodson at UFC On Fox 6, on January 26, 2013, whom DJ defeated with ease via unanimous decision after five rounds.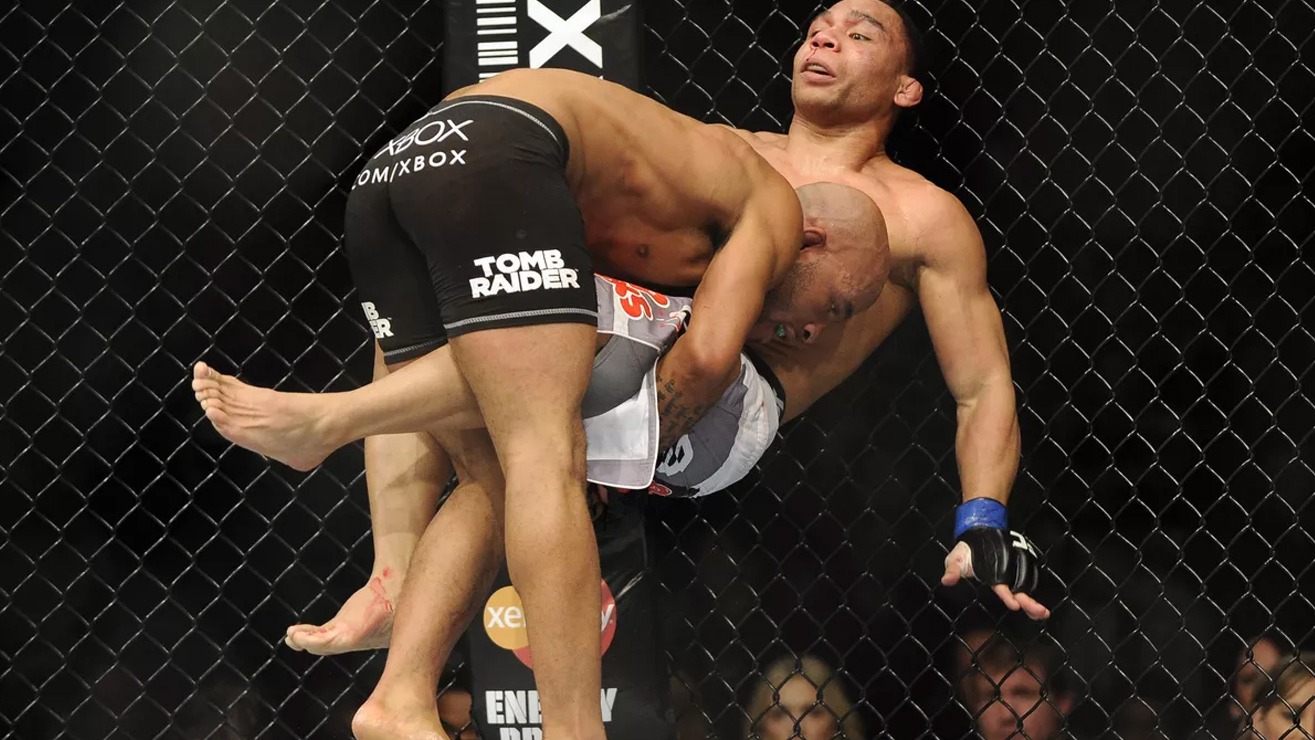 Demetrious Johnson had a very difficult match versus John Moraga at UFC On Fox 8 on July 27, 2013. Mighty won via submission at 3:43 in the fifth round, which is third latest submission victory in the history of UFC. Johnson also earned his first Submission Of The Night award.
Johnson and Joseph Benavidez had a rematch at UFC On Fox 9, on December 14, 2013. This time, DJ was more than convincing, and won the fight via first-round KO, winning his first Knockout Of The Night award.
Ali Bagautinov was a difficult opponent who had shown significant performance on June 14, 2014, at UFC 174, Mighty won one more time via unanimous decision.
Demetrious Johnson defeated Chris Cariaso at UFC 178 on September 27, 2014, via Kimura in the second round.
The legendary fight with Kyoji Horiguchi will be remembered forever as the latest finish in the UFC history since Johnson submitted his opponent at 4:59 in the fifth round. The two fought at UFC 186, on April 25, 2015. DJ also secured his first Performance Of The Night award.
In the rematch with John Dodson, at UFC 191, on September 5, 2015, Johnson won one more time via unanimous decision.
At UFC 197, on April 23, 2016, Johnson defeated Henry Cejudo after only 2:49 in the first round via TKO, securing his second Performance Of The Night award.
Johnson next faced Tim Elliot on December 3, 2016, at The Ultimate Fighter 24 Finale. Johnson was taken to the ground for the first time and almost submitted via D'Arce choke in the first round, but he dominated other four rounds and won via unanimous decision.
His next rival was Wilson Reis on April 15, 2017, at UFC On Fox 24. DJ won via third-round armbar and earned his third Performance Of The Night bonus.
Demetrious Johnson Vs Ray Borg
Before this fight, there were rumors that Johnson might face TJ Dillashaw. He should fight Ray Borg at UFC 215, but Borg had to withdraw due to illness since UFC doctors claimed him unfit for the fight. The bout was rescheduled for the UFC 216.
The fight was very dynamic with a lot of takedowns, ground and pound strikes, and submission attempts. DJ won the fight via suplex-to-armbar in the fifth round. Demetrious Johnson earned his fourth Performance Of The Night bonus.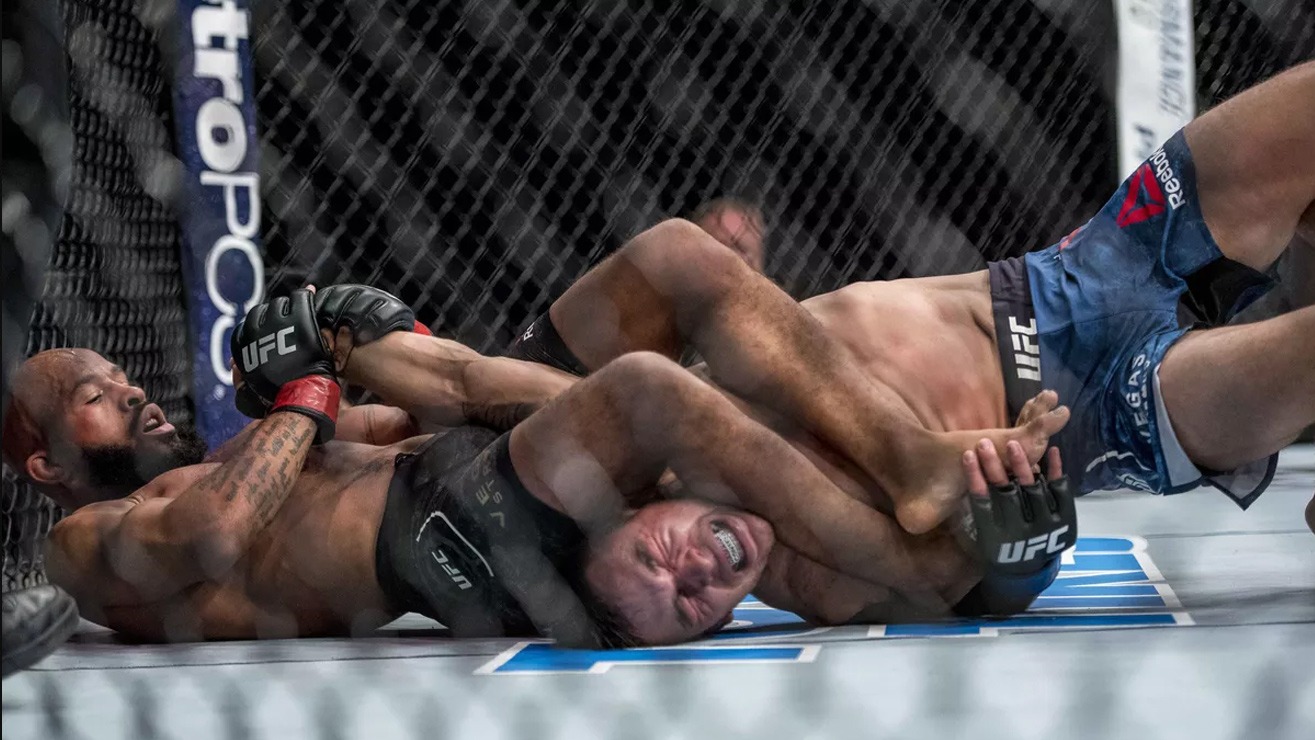 Demetrious Johnson Vs Dana White – Controversy
Demetrious Johnson had a hard time with Dana White for the first time when he didn't accept the fight versus TJ Dillashaw at UFC 213. Johnson was claiming that he and Ray Borg already agreed to fight, and TJ is not a champion, but a guy who has to face Cody Garbrandt in a title fight.
White threatened to shut down Flyweight division if DJ doesn't accept the fight. Johnson was asking $2 million for the super fight, which made Dana White angry. Dana White also emphasized that he decides who will fight against who.
Demetrious Johnson – Next Fight
The current Flyweight champion has undergone a successful shoulder surgery on January 10, 2018. However, Mighty claims that he plans two fights this year.
Demetrious Johnson still wants a super fight with TJ Dillashaw, despite Dana White claims it won't happen. The strangest thing is that Dana White was saying it has to happen in December 2017.
Personal Life
Mighty had a very tough childhood – he was raised by an abusive stepfather and his deaf mother. He has never met his biological father.
Demetrious Johnson is married to Destiny Johnson, and they have two sons – Tyren and Maverick. Johnson is an avid gamer and he interacts with fans on streaming platform Twitch on a regular basis.
Demetrious Johnson – Social Media Profiles