Best Boxing Groin Protectors: Groin guards and jockstraps can easily be seen as a nuisance by boxers. It's hard to find one that fits perfectly well, so they end up being quite uncomfortable and even affect how you fight. Poorly fitting groin protectors will likely have tight straps or bulky cloth. The result is awful circulation in the area down there plus some weird cloth gathering in the wrong places.
But that doesn't mean boxers should go sans groin protectors. Not only are those body parts sensitive and vital, but the muscles in the area are crucial to your performance. The muscle group involved, referred to as the groin muscles, is the set of muscles that start from your pelvis and run down to your knee. For impact sports, it's essential to have a good-quality, well-fitting groin protector.
We're here to provide you with an updated list of groin protectors and information that will help you find the perfect one. We've found ten great options that are up to date with the latest technology but remain affordable. After our list, we've also presented you with the essential characteristics of groin protectors so that you can evaluate them for yourself.
Let's begin.
Editor's Choice: Shock Doctor Core BioFlex
Want to know which punching bag was our top pick? Check it out below…
Shock Doctor Core Bio-Flex
Why is it the best?
Compression shorts made from quality fabric
Overall very comfortable and long-lasting
Superb quality and durability of the synthetic fabric
Cup is flexible and removable
Provides adequate protection without interfering with mobility
The waistband is gentle and comfortable on the skin
Product Listings
1. Shock Doctor Core BioFlex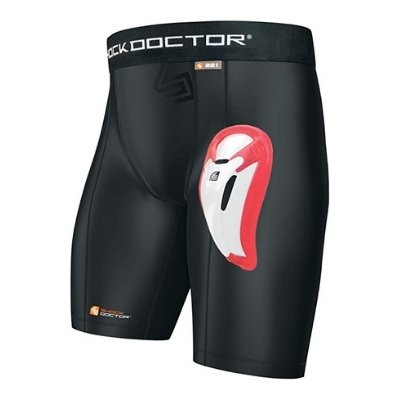 As a brand, Shock Doctor is well known for its protective gear in the combat sports market. They have years of experience in manufacturing jockstraps and groin protectors, especially for boxers.
The Core Bio-Flex is compression shorts that hug your pelvic area in a very comfortable way. Anyone from boxers to hockey players will significantly benefit from these compression shorts. There is also a mesh cup that comfortably sits in the compression shorts. Both the mesh and the fabric of the shorts are very durable and gentle on sensitive skin.
Highlights
Compression shorts made from quality fabric
Overall very comfortable and long-lasting
Superb quality and durability of the synthetic fabric
Pros
Cup is flexible and removable
Provides adequate protection without interfering with mobility
The waistband is gentle and comfortable on the skin
Cons
Elastic needs to be stretched a bit for comfort
---
2. Diamond MMA Athletic Cup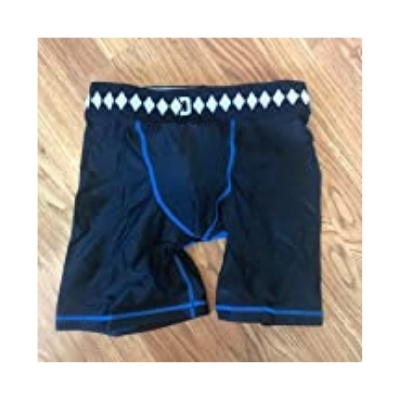 Diamond MMA came up with a brilliant design for their groin protector. These compression shorts fitted with a protective cup work very smoothly together. As a whole, the Athletic Cup is beneficial for high impact sports such as MMA.
Of course, anyone from other sports will benefit from this cup as well. The most significant advantage of this particular model is the supreme comfort accompanied by maximum protection from a polycarbonate casing. Around the casing is elastomer mold, making an ideal, but an expensive, protector.
Highlights
A nearly undetectable transition from shorts to cup
Long-lasting, durable material
Intuitive and comfortable design
Pros
Can be used for different sports
The rigid cup provides strong protection
Comfortable to wear and move in
Cons
On the more expensive side
---
3. Shock Doctor BioFlex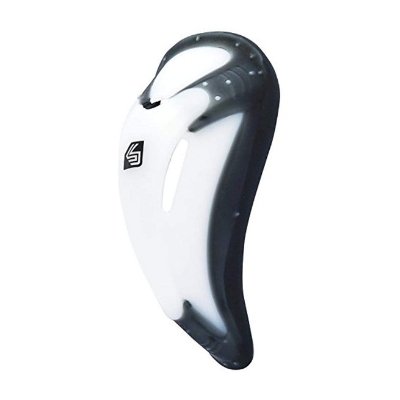 This jockstrap is another quality model from the very reputable brand Shock Doctor. Not only is the brand a name widely known in the market, but it has garnered a very loyal customer base, thanks to their trustworthy and long-lasting equipment
This athletic cup, although manufactured without a jockstrap, is designed with precision and top-class quality. They also have a good range of sizes which can suit fighters from older children to large adults.
Highlights
Simple and intuitive design
Long-lasting and good quality materials
Top brand name
Pros
Designed for both adults and youths
Athletic cup made with convenient shape and design
Easy to wear
Cons
Not accompanied by a jockstrap
---
4. Meister Rush Fight Shorts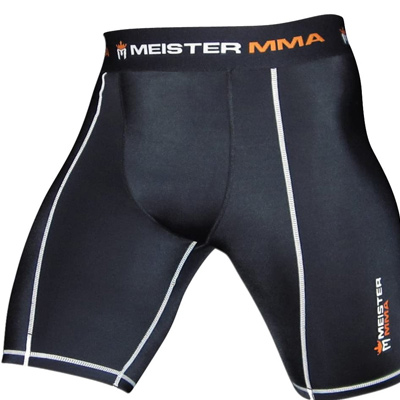 Meister MMA has an impressive range of compression shorts, and Rush Fight Shorts are their newest pair. These shorts are built to improve mobility while maximizing comfort.
Aside from being useful in MMA, these were also designed for football, rugby, hockey, and other contact sports. Even martial artists will find great comfort in these protective shorts. While the cup of the Compression Rush Fight Shorts isn't sewn in, there is a pocket where one can be inserted, which allows the option for added protection.
Highlights
Anti-odor technology
Seamless transition
Strong and durable
Affordable
Temperature controlling
Pros
Very comfortable
Good for contact sports
Cup can be replaced or removed
Cons
Does not come with an athletic cup
---
5. McDavid 3020 FlexCup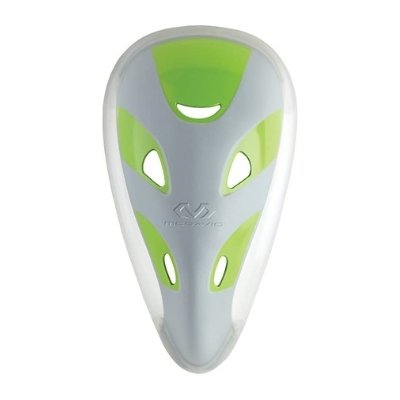 Because of how often we use our groin muscles, they are also easy to injure. Once injured, they can be challenging to heal and recover. Not only are the muscles key, but we all know the body parts and skin in that region is just as sensitive to contact.
The 3020 FlexCup does an excellent job of protecting the tender area from force or impact. Its center is made of sturdy plastic with softened edges for comfort, which serves as the impact absorber of the design.
Highlights
Good quality materials
Design is built to last
Protection and construction has a good balance
Made with rigid plastic and has softened edges
Relatively affordable
Pros
Lightweight and comfortable to wear
Can redistribute impact
Cons
Not accompanied by a jockstrap
---
6. Lo Bloo Thai Cup 2.0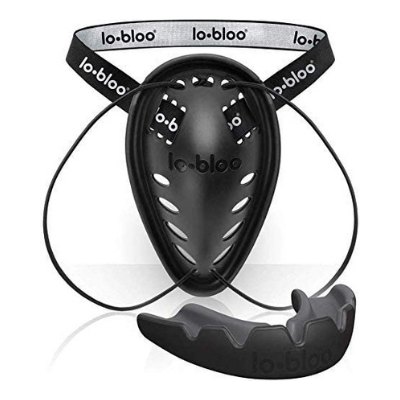 Lo Bloo is a brand that customers trust. There is very little room for doubt when it comes to buying from Lo Bloo, especially among professional fighters and athletes. They achieve this high reputation by repeated testing, retesting, and remodeling their items to keep up with everyone's needs. These cups have been known to hold up against high pressure and strikes since they can hold up to four tons of impact.
Highlights
Reputable and popular brand
Made from high-quality materials
Uses an innovative design
Pros
Can withstand up to four tons of impact
Does not interfere with mobility
Cons
Sizes are a bit smaller than usual
---
7. Shock Doctor Ultra Pro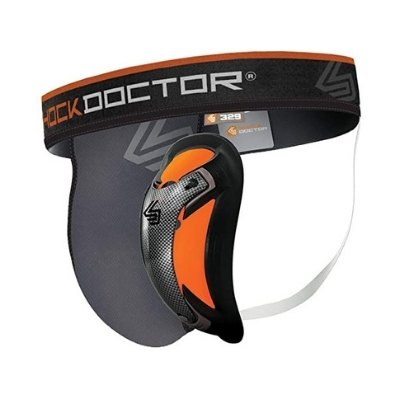 Most groin protectors only have either a cup or jockstrap; the Shock Doctor Ultra Pro makes a fantastic combination of both. This increases the amount of support and protection that your groin receives and allows for full mobility. We appreciate this characteristic since protective cups can often hinder your movement in some way. The Ultra Pro avoids this by using slim straps and allowing your hips to move naturally. Despite using a smaller cup, the materials are still very sturdy and stay out the way as much as possible.
Highlights
Durable and trusty design
Has a smaller than usual cup
Uses slim straps
Pros
A strong combination of cup and jockstrap
The smaller cup helps with mobility
Cons
Sizes are a bit smaller than usual
---
8. KD Willmax Jockstrap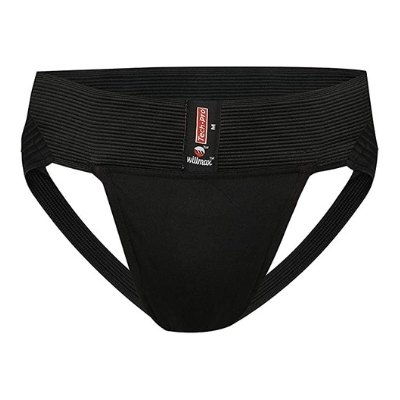 Sometimes brands are neglectful of the materials involved in their products. Usually, they put more focus on the design of the item instead of the quality of the materials used. However, KD Willmax does an excellent job of paying attention to both aspects.
Their jockstrap is designed to match athletes' needs for mobility, comfort, and protection. The materials are also very comfortable and long-lasting. They make use of 100% cotton, which is very soft and forgiving for sensitive skin. They also use a genuine elastic that doesn't cut off circulation. This jockstrap is very environmentally-friendly thanks to its materials.
Highlights
Made from organic cotton
Uses smooth, gentle fabric
Very affordable
Strong durability and longevity
Pros
Good for sensitive skin
High value for money
Materials are environmentally friendly
Cons
---
9. RDX Groin Guard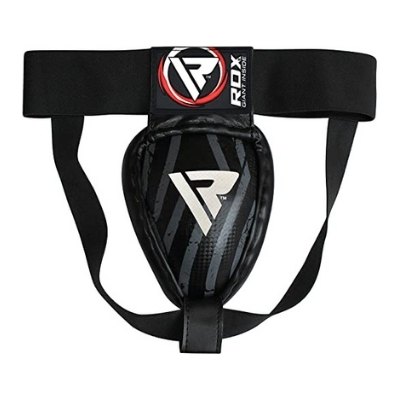 RDX is very well known for its boxing and sports gear. Among these is their groin guard. An improvement from their old models, the groin guard uses new technology and materials to provide you with lasting and serious protection.
Built with shock-absorbing steel, this model still retains its comfort by padding the cups and providing an intuitive system for adjusting the measurements. Unfortunately, the elastic is prone to wearing out before the cup.
Highlights
Can be adjusted easily
Uses strong shock-absorbing steel
Improved from their past models
Intuitive strap adjustments
Pros
Provides top-grade protection
Cup is padded for comfort
Cons
Elastic does not last as long as the cup
---
10. Diamond MMA Athletic Cup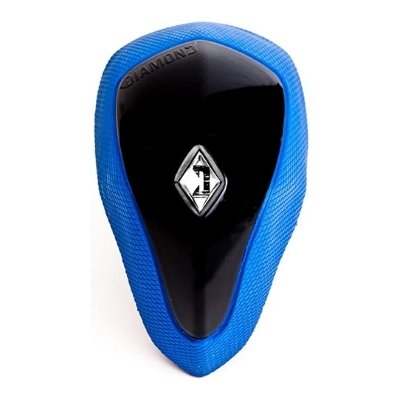 If you're ready to invest in a trusted groin cup, this Diamond MMA cup is highly recommended by professionals and doctors. Diamond MMA, as a brand, already has an excellent reputation. Their athletic cup is no exception to the fantastic range of equipment they sell. Up-to-date technology has been implemented to design a very protective yet comfortable cup. Both the design and materials used here are very high quality so that the price will be worth it.
Highlights
Simple yet intuitive design
Suitable for protection against injury
Reliable and trustworthy
Pros
Highly recommended by professionals
Involves up-to-date technology
Excellent brand reputation
Cons
---
How We Ranked
We made sure to rank our listings by the quality of the groin protector along with its user-friendliness. In our opinion, nothing is more important than comfort and quality when it comes to protecting your essential body parts. We weighted their functionality with their price as well to ensure that you're getting the best bang for your buck.
Who Should Purchase These Groin Protectors and Jockstraps?
We highly recommend these jockstraps and groin protectors for those who are into combat sports–from boxing, MMA, to different martial arts. Even the most experienced fighter will benefit from some added protection down there. Good groin protectors are often hard to come by, so we hope that you'll find the right choice among these.
How Do I Pick an Excellent Groin Protector and Jockstrap?
There are several essential characteristics when it comes to a groin protector. Here are the things you should consider when choosing your own:
Protection
The function of a groin protector is to protect your vulnerable body parts. If it doesn't do its job well, then it's not the right product. A mark of adequate protection would be how well it can withstand and absorb impact. These come down to materials, quality, and shape. However, some items deliberately vary in hardness or protection. Sometimes too much protection takes away from comfort. Sometimes the jockstrap opts for a pocket where an athletic cup can be placed.
One thing to consider is if you want the cup sewn on or if you want a removable option. The quality of the cup will also contribute to the protection provided.
Hard Cup
Some cups are hard thanks to the stiff plastic material used. These cups are most appropriate for contact sports such as baseball, hockey, and boxing. The only drawback is that thanks to the shape and rigidity, they can get quite uncomfortable after a while. Because of their bulkiness, they could interfere with mobility. In this case, it's more a matter of your preference. Balancing protection and mobility could be your key to finding the right groin protector for you, especially if it's contact sports.
If you are going for a hard cup, make sure you have a jockstrap that can keep it in place properly. You wouldn't want that moving around and bumping along your thighs. The jockstrap has to be both secure and comfortable; otherwise, circulation might get cut off. Be sure to consider this when looking at sets of jockstraps and athletic cups.
Soft Cup
A more comfortable alternative to the hard cup is the soft cup. Instead of rigid plastic, it's made from gel and silicone. This turns it into a pad more than a cup. The upside to these cups is the comfort and mobility you get from them. You won't feel anything rigid bumping around your thighs. You'll also have lots of freedom to move around. This sort of cup is ideal for sports that involve less contact and bumping.
The only downside, of course, is that they offer less protection. Soft cups are better at serving as padding instead of absorbing shock. For this reason, we recommend soft cups for sports that don't anticipate several hits or blows at once. These soft cups are meant for sports wherein hitting the groin would only ever be by accident. Keep in mind, however, that a soft cup still needs a sturdy and comfortable jockstrap.
Fit
We keep on mentioning comfort because it's essential. Also essential to comfort is the fit of the jockstrap to you. It's tough and uncomfortable to wear a groin protector that doesn't fit you right, or even cuts off circulation because the straps are too tight. These will hinder your movement and can even become unpleasantly painful, so make sure you look at the sizing chart thoroughly and measure yourself accordingly. Figure out also what jockstrap style or fit might suit your pelvic area the best. To better understand how it might fit you, consider that these groin protectors are made from the athletic cup, the compression shorts, and the jockstrap.
Athletic cup
We've already discussed hard cups and soft cups. But aside from varying in material, athletic cups might also vary in shape. Athletic cups now commonly come in one of two popular shapes. These would be an inverted triangle shape or a banana shape.
The inverted triangle is a very generic shape that can suit different kinds of sports and can more or less suit any body type. These are to be worn with the narrower end facing down and are useful for protecting the groin against accidental bumps or hits. However, some cups shaped this way are simply not of good quality in terms of fit and rigidity. Sometimes they will interfere with your pelvic movement instead of contouring nicely to your body.
Thus, the second shape was made for a better fit. It's a banana shape that is meant to contour more closely to the groin area. Like a banana, it curves a bit more naturally and has a rounded and tapered bottom. This shape and design of the athletic cup allow your reproductive parts to hang comfortably instead of being tucked in, like how the inverted triangle would require.
Compression shorts
The compression shorts are your main article of clothing when it comes to the groin protector. They will come in varying lengths, or even possibly as briefs. These are meant to fit tightly to your body as much as possible. These compression shorts usually have a pocket for the athletic cup. This pocket would be positioned in front of your vulnerable parts since the athletic cup supposedly protects that.
Compression shorts are supposed to be tight enough to be skin-like, but not too tight that they cut off circulation. They are to be worn underneath your competition or training gear and are made from soft, lightweight material to feel as absent as possible.
Jockstraps
If compression shorts are the main article of clothing, the jockstrap is the secondary harness that holds and protects your vulnerable parts. The straps of the jockstrap can usually be adjusted to match your thighs and waistband. They have to be tight enough to keep everything together, but not too tight to be uncomfortable or painful.
Jockstraps used to be worn alone, but since the emergence of athletic cups and compression shorts, they are now more commonly combined with other protective wear. If you do opt for a jockstrap, however, make sure they are as comfortable as possible in terms of fit and material.
Size
Size is essential with any article of gear, but with groin protectors, the right size is even more critical. If the groin protector is too big, it will not only hang improperly or be baggy, but it can also slip and lose its protective function. If the groin protector is too small, it can cut off circulation or simply be too uncomfortable for your body parts.
The good thing about compression shorts and jockstraps is that they can usually be adjusted, mostly since they are built to accommodate athletic cups. Jockstraps should have straps that will not tangle or twist when appropriately tightened. It can be difficult getting the right size, however, since brands don't use the same size measurements. If you have the chance to try the item on before buying it, make sure you do.
Aside from the jockstrap and shorts being the right size, so does the athletic cup. It has to be the right size to cover everything, but not so big that it interferes with movement or cuts into your skin. Try to find a cup that contours as closely to your body as possible.
Sizing is often versatile enough to suit adults and youths. Adult sizes would range from 20" to 44" in terms of the waistband. Sizing for children, however, is usually referred to by age. Their sizing goes from age five to seven, eight to twelve, and then teens.
Weight
This may seem like a surprise, but jockstraps and groin protectors can vary widely in weight. Weight is usually directly related to the hardness or rigidity of the cup, so the very protective ones might be a bit too heavy for you. Some lightweight groin protectors might not offer enough protection. The lightest and best alternative you may find that can balance weight and safety would be carbon fiber athletic cups. Heavier materials would include steel or metal plating.
It's cumbersome to feel extra weight down there. Not only will it pull focus from your actual training, but it could wear you down in terms of stamina. You shouldn't be spending time and energy thinking about your groin protector, so be sure to get one that is just the right weight for what you can carry. If you are capable of using a heavier protector, then go for it. But if you're not sure about your capacity for heavy groin protectors, you may want to invest in one made from carbon fiber.
Price
Like many things, you must always take into consideration the cost of the item. One deterrent for these sports and martial arts is the amount of money someone would have to spend just for all the equipment and gear. Groin protectors are not an exception to this. They can run quite expensive, but some excellent protectors offer great value for money.
How a brand prices its groin protectors can vary. Some put lower prices on their smaller sizes, but not all brands do this. Brands that are more known or have a premium reputation may also price their jockstraps higher thanks to their faithful customers. Combinations of compression shorts, jockstraps, and athletic cups also vary because they don't always come with each other.
Compression shorts are newer items on the market, so they are more expensive than jockstraps. Compression shorts are also made from very high-quality material that isn't often found in jockstraps. The most affordable pair of compression shorts would probably be around $25. Jockstraps, on the other hand, are more affordable thanks to the smaller amount of fabric used and the easy construction. But neither of these may be accompanied by an athletic cup.
Because of this, we highly recommend that you focus your budget on the athletic cup. Whether you have a jockstrap or compression shorts, an athletic cup will still do the most in protecting your body parts. We've already discussed the variations in the design and size of athletic cups, so just make sure that the cup you get can fit nicely into your accompanying jockstrap or compression shorts. Take note, though, that athletic cups can go for as low as $5 and as high as $80. Of course, we're not sure how trustworthy the quality of a $5 athletic cup is.
Benefits of a Groin Protector and Jockstrap
Jockstraps and groin protectors offer the extra protection that you need when engaging in sports. They protect your delicate parts from short-term and long-term damage, which nobody wants to experience. They also keep you fighting at optimal levels by preventing any possible pain from a groin strike to distract or incapacitate you.
Whether it's contact sports or martial arts, not only will a groin protector protect you immensely, but it will also hold everything in place, increase your endurance, and maintain your mobility,
Frequently Asked Questions
Can my athletic cup be washed?
Hard athletic cups may be washed using a machine since they won't be warped or affected by machine washing thanks to the rigid material. Soft cups, on the other hand, are better washed by hand. Simply use warm water and mild soap.
Can I use an athletic cup by itself?
Athletic cups have to be held up by either compression shorts or a jockstrap. Otherwise, there will be no way to secure it to your body.
Can other athletic cups be used with my compression shorts?
As long as the cup fits in the compression shorts pocket, you can use it. Even if the cup was not what the shorts came with, nothing is preventing you from switching cups. To ensure that you can swap cups, check that your shorts have an adequate pocket.
Do compression shorts serve as undergarments?
They certainly can. But many athletes also wear other undergarments underneath. It's mostly up to your preference if you need extra layers down there.
Are athletic cups required?
For most contact sports or martial arts competitions, yes, athletic cups are required. We would recommend anyone engaging in sports to consider getting an athletic cup since any sort of accidental blow could meet your groin parts
Recap
Our top groin protector choice is the Shock Doctor Core BioFlex. It offers excellent protection, is reliable, long-lasting, durable, and most of all, comfortable. If you have the budget for this groin protector, we highly recommend you go for it.
Aside from our product list, we've put together a criteria list you can use to judge groin protectors for yourself, as well as a FAQ section for your burning questions. We hope that with this information you can choose the right jockstrap or groin protector for you. Get protected and stay at the top of your game!