Can we touch it? Because we kind of want to touch it. This may be the worst MMA head injury we have ever seen.
So a lot of wild ass stuff goes down in amateur MMA every single weekend. Sometimes we catch it and sometimes it just melts away into the 365 day a year MMA news cycle. MMA has no off-season and it also doesn't have any kind of structured amateur system or minor leagues.
There is no barrier of entry for human cage fighting which is also a blessing and curse. Anyone can fight MMA if they fill out the proper paperwork. Thanks to this free-for-all we get to see people who shouldn't be fighting in a cage, fighting in a cage. And occasionally these people provide us with entertainment.
While the MMA world's eyes were on Bellator and Rizin last weekend, some weird stuff was going on in Rio de Janeiro, Brazil. 14 bouts made up Favela Kombat 30: Extreme Evolution. Per Tapolgy there looked to be one women's fight on the card, the opener, and it did not end well for one of the fighters.
Vanessa Santos took on Janaina Soares and then this happened.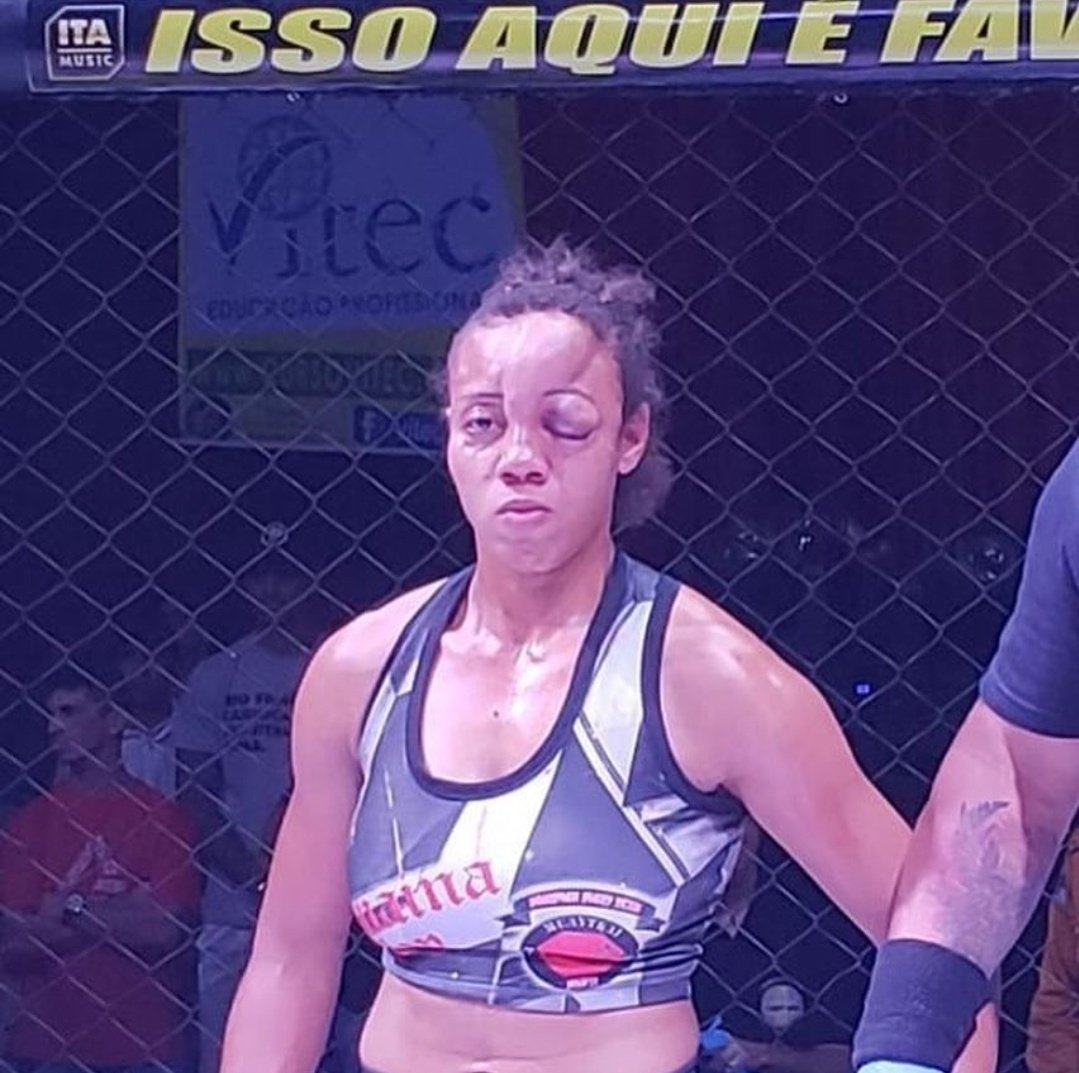 Good (fight) God almighty that is…..umm there is something on your head. Right by your eye. Can't stop looking at it.
Yeah, Santos defeated Soares by TKO, doctor's stoppage, and gave us our new favorite MMA head injury. Is that bad? Is it noticeable? Can you just cover it up with a fancy hat?
We'd name it but we're also not fighters and are horrible people, so yeah. Cheers to a speedy recovery for Janaina Soares and the new lumpy in utero baby growing over her left eye.