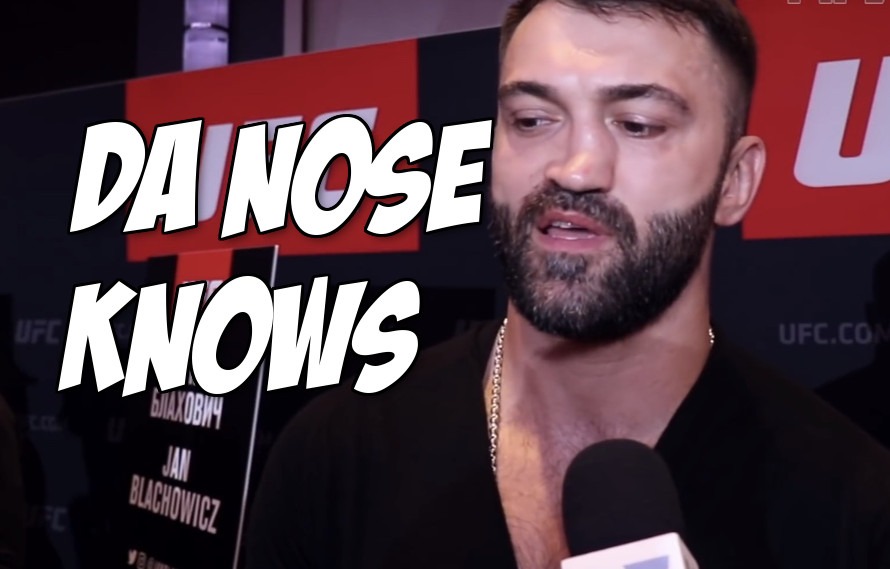 Remember when Denzel Washington brutally murdered Andrei Arlovski in the opening scene of The Equalizer 2? Spoiler alert but yeah, you already knew our favorite Belarusian dude was not surviving a run-in with the Equalizer.
We're 99% sure Washington's Equalizer character messed up Andrei's nose so bad his body is still feeling the affects. We'll admit we kind of forgot the UFC was holding a massive Fight Night card in Russia this weekend until we saw the Pitbull's nose.
Who messed up Andrei's nose? Why did they break his nose? Is it cool to fight in the UFC with an already broken nose? How could the Russian athletic commission and the UFC let Andrei Arlovski fight with an already broken nose? (LOL just kidding about that last one.) Editor's note no, seriously we were kidding and we love and support all things mother Russia. Yup, bad joke.
39-year-old Arlovski takes on Russian heavyweight Shamil Abdurakhimov at UFC Moscow on Saturday. We can not stress enough how all of this feels on the up and up. Nothing to see here. Just a dude with a really messed up nose being ushered into the cage.
Yup, a nose making a hard 90 degree left turn on Andrei's face is completely normal. Will not affect his breathing or cardio at all. Nothing to see here but let's look at Andrei Arlovski's busted nose over and over again.
WHAT
THE
HELL
IS
GOING
ON?
You won't listen to any the words but here is the full Andrei Arlovski interview from the UFC Moscow media day. Why did nobody ask him about his nose? Just look at that nose. NOSE!