Every pro athlete gets their own shoe deal these days. Basketball players, football guys, even skateboarders are sporting their own signature kicks. So, what about MMA fighters? No, we're not talking about those lame Chris Weidman sneakers that look like something your dad would bust out on the Fourth of July. We deserve a better MMA fighter shoe. …We deserve Air 209's.
It looks like our dreams could be coming true. Represent LTD. posted a picture on Instagram of the Nick Diaz Academy kicks and everyone did everything short of posting their credit card numbers online to get a pair. Tonight we were able to get another exclusive peak via Nate Diaz's Snapchat.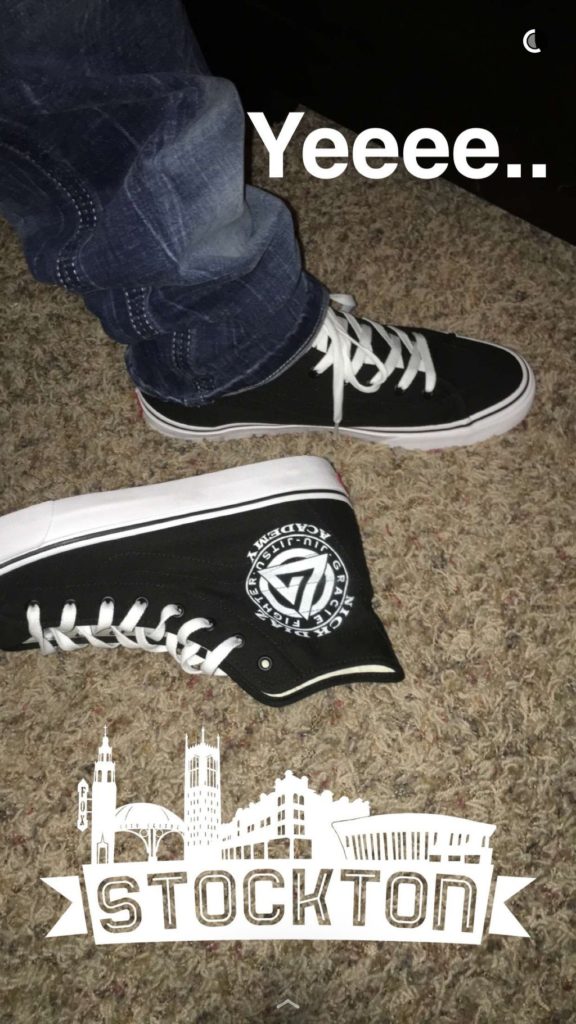 You pair those kicks with some HUF Plantlife socks and people will think you're on the way to Jiu Jitsu in your busted ass Honda. No news yet on what brand may partner or if these will be available for people without the last name Diaz, but this needs to happen one way or another.
Check out the original post on Instagram and plead your case in their comment section.