A Lesson in Street MMA: Don't fight the guy who KO'd two dudes inside the Burger King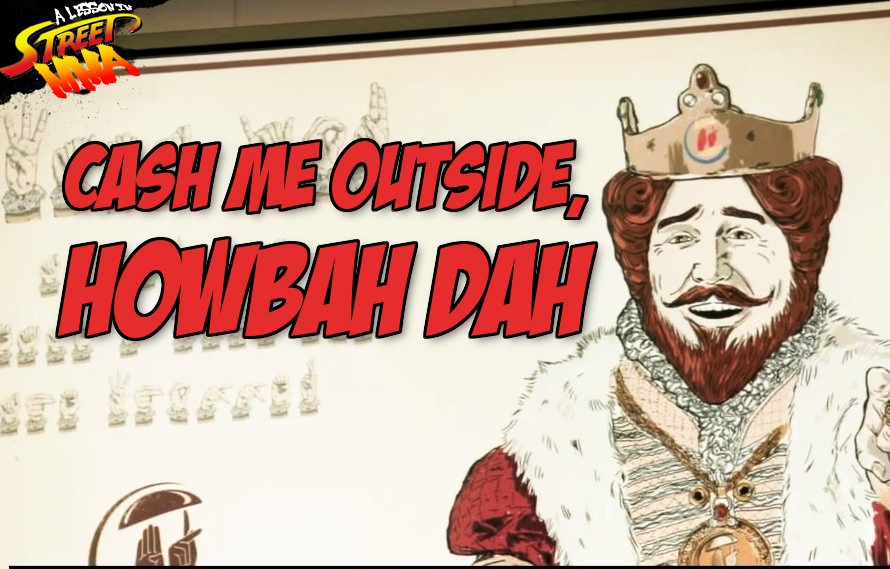 Don't fight this man. Don't ask him if he's in line at Burger King. Don't ask if he's still sitting in his booth after he's finished his Whopper combo meal. Don't ask him if he knows where the restrooms are. Don't fight this madman at your local Burger King dining area, ever.
Burger King is known as the home of the Whopper and from his day forward it shall also be known as the home to "that dude who knocked out two dudes in one sitting" inside the BK lounge. If Street MMA lessons have taught you anything the next time you're craving some flame broiled meat patties maybe reconsider heading to Burger King and stop at your local McDonald's. Wendy's, White Castle, Roy Rogers, Whataburger, Sonic, Culvers, Jack in the Box, or Carl's Jr/ Hardee's.
"Sir, would you like fries with that?" *knocks out every employee in the Burger King for reasons not known to man*
LMAO What they do to make him this mad pic.twitter.com/6NyT8a9Knc

— Thirty Sec Fights (@ThirtySecFights) January 30, 2017