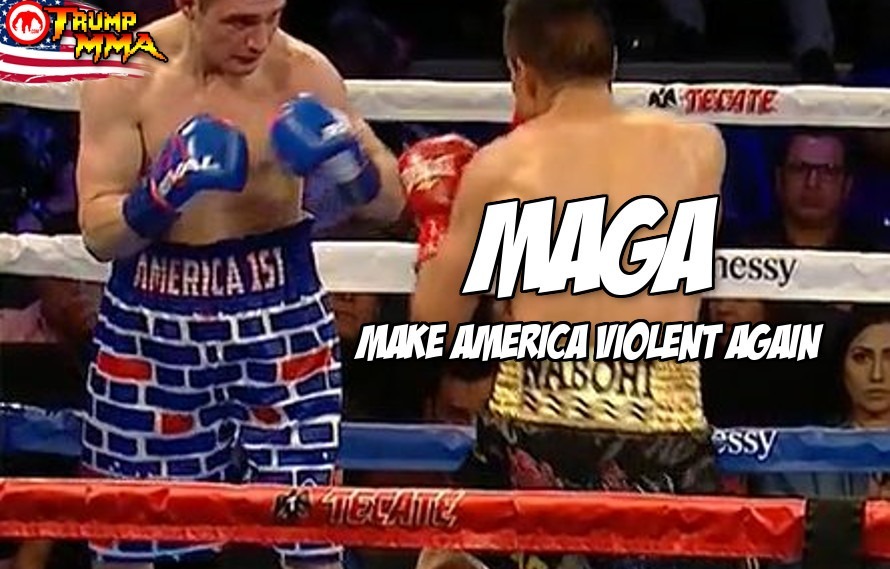 The Fight Gods are real and they have a sense of humor. We have no idea who Rod Salka is, apparently he was once KO'd by Danny Garcia, but we already love seeing him get his ass beat.
This is good heat.
Last night (Apr. 12) Salka wore the words 'American 1st' with a build that wall pattern on his boxing trunks. Of course Salka was facing a Mexican fighter. Then due to Universal Karma, Francisco Vargas proceeded to beat the brakes off Rob Salka for six rounds.
Vargas boat raced Salka until his body sunk into a sea of unsold red MAGA hats.
Lmao enjoy getting plastered by a Mexican my guy pic.twitter.com/uQnETLC0vE

— Phil Lo Grey-co (@BoxrecGrey) April 13, 2018
Rod Salka wore "America 1st" and a wall pattern on his trunks against Mexican fighter Francisco Vargas, and ended up getting his ass kicked #boxing pic.twitter.com/CmNfIeU6X1

— Ryan Songalia (@ryansongalia) April 13, 2018
Thank you Francisco.