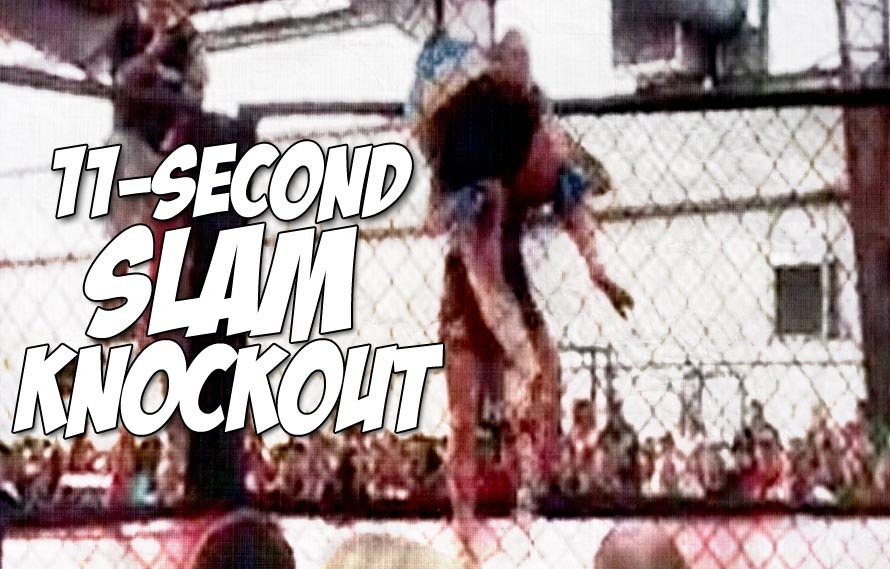 Big ups to the unnamed woman who slammed the other unknown female fighter so well and with such ferocity that the knockout that followed couldn't even be registered by the ref until a half-dozen follow-up shots were delivered to the face area of her opponent. All in just 11-seconds, apparently.
We're pretty sure this slam was so loud it woke up Shannon Knapp in her sleep. Watch it.
Props to DamnSevern on Twitter for the replay.
You can click here for the replay as well if the .gif is acting funky in the article.