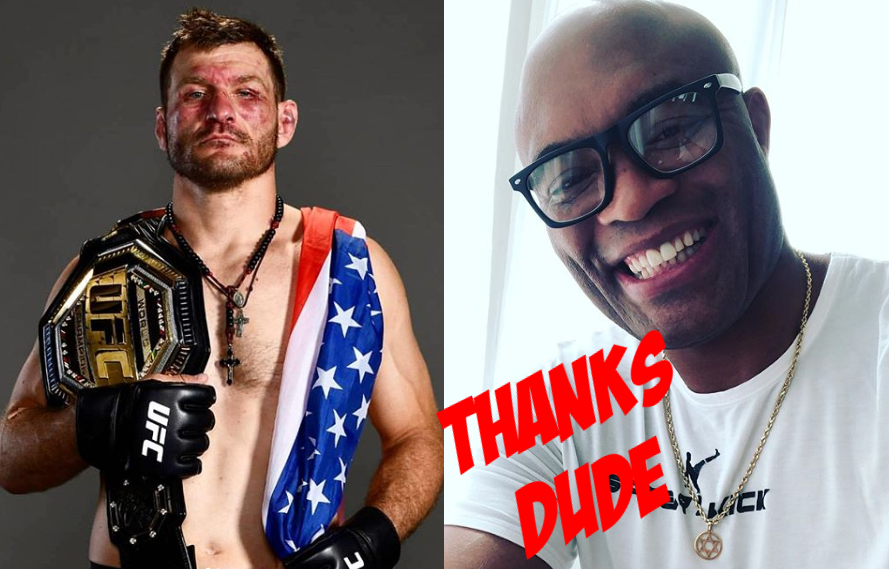 Stipe Miocic Says Anderson Silva Gave Him Idea To Beat Cormier
Stipe Miocic managed to come back from a bad start at UFC 241, to regain his Heavyweight title against Daniel Cormier. However, he attributes this win to Middleweight GOAT Anderson Silva.
Miocic was potentially down three rounds to Cormier, heading into the fourth round. However the momentum was in his favor, as he picked up the pace. Moreover, when the fourth round started, Miocic started blasting Cormier with hard body shots. These compounded as Miocic finished him off with a few head strikes, ending the fight.
In the aftermath of the fight, some people pointed out the fact that Stipe Miocic was not the first person to have success attacking Cormier's body. Anderson Silva stepped up to fight Cormier on short notice at UFC 200. Although he was largely dominated, there was a brief moment when Silva landed a hard body kick, hurting Cormier.
According to an interview with Combate, Stipe Miocic says this popped into his head during the fight. Subsequently, he chose to change his gameplan.
" It was terrible (the beginning of the fight)! My God! It seemed that I could not fight! I thought, 'Should I be here?' Then I started to open more, found the distance and began to see openings: 'OK, we're fine, I get it now'

In the third round (I decided to change the strategy). I started to see between the third and fourth, my coaches were talking to me, and I said, 'Let's start attacking the body.' He leaves it wide open and nobody enjoys it. I remember Anderson Silva hit him with a kick in the body and hurt him a little. So I thought about attacking there. And it worked!"
What do you think of Stipe Miocic's revelation?