– Episode #0
In 1952, Erwin Schrodinger brought to world the idea that there is not one single history, but a variety of several histories that are not alternatives to the existence we live in now, but that these existences are all happening simultaneously. Right now, in the universe next door, there exists a reality different from ours. How different? We can never know. Or can we?
This series of articles will seek to explore these universe right next to ours, and see what their MMA is like. For our purposes, it's important to note that the higher the numbered universe the greater the differences from that universe to ours. So while in Universe #10, everything is same as our universe except Jon Jones did not break his toe while murdering Chael Sonnen, in Universe #378,521,856 all sentient beings exist in a gaseous form and combat sports tend to be an uneventful affair.
– Episode #1
o Universe #78,532
o Excerpt from the San Jose Mercury News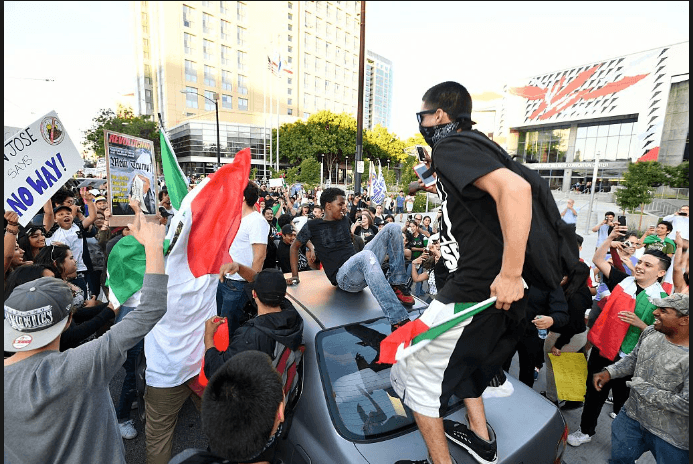 On February 18th, 2017, Matt Mitrione achieved the greatest moment of his MMA career by defeating Fedor Emelianenko by KO in the 3rd minute of the 2nd Round. The San Jose crowd who had come out to see the return of The Last Emperor to American soil was less than enthused.
Reproductions of the infamous Fedor Sweater that had been sold by the hundreds inside the stadium were set aflame. At least 70 fans were successful in storming the cage, causing significant bodily harm to both Matt Mitrione and Scott Coker as they pleaded with the enraged fans to calm down. Many rioters picked up the unconscious body of Fedor and carried it from the cage. Once riot police secured the arena, Fedor was found inside a vandalized soft serve ice cream stall, enjoying an enormous sundae. The arena has declined press charges against the Last Emperor.
Remnants from the incident are still being cleaned up and the riot has left the town of San Jose in shock, wondering if MMA has a place in our society any more. Mitrione has been release from the hospital following his injuries during the riot. Incidentally, his worst injuries came from a small kidney stone he past days after the attack. Scott Coker remains in intensive care. A spokesman from the Coker family released a statement saying, "We aren't ready to release that information at this time. Once we have something, we'll let you know."