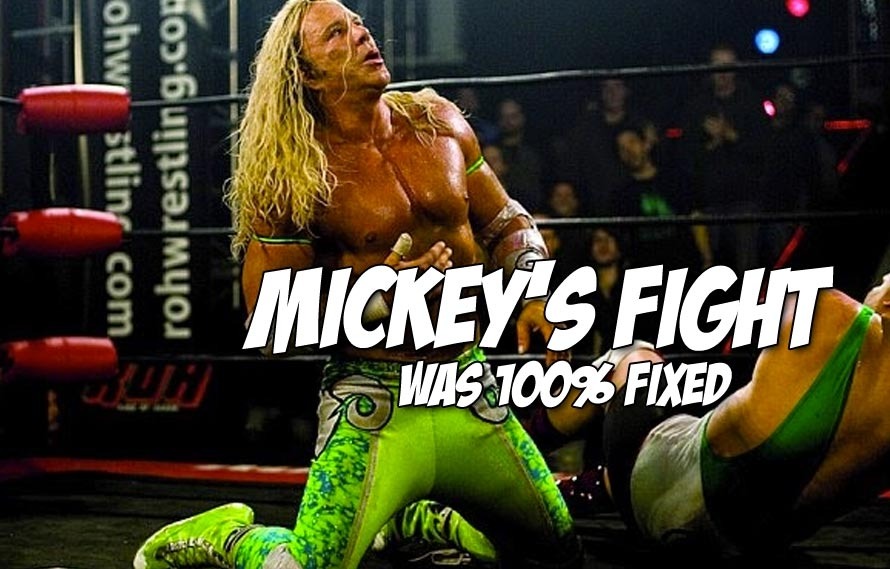 Hey guys, remember that time when Mickey Rourke fought a literal hobo off the streets in Moscow in what clearly was a fixed fight? TMZ Sports caught up with this literal hobo and got the lowdown on what happened and yeah, it was absolutely a fixed fight. This comes as no surprise at all to any of us who saw that shameful display of a bout, but it's good to finally have that closure on it and all.
Seymour also explained how much money he made, not the lowly $4,000 that was estimated before, but instead a whopping [note: sarcasm] $15,000. So if you were wondering how much it cost to buy Mickey Rourke a win in Boxing, there you go.
He claims that Mickey didn't know and believes Mickey to be a stand-up guy, at least.