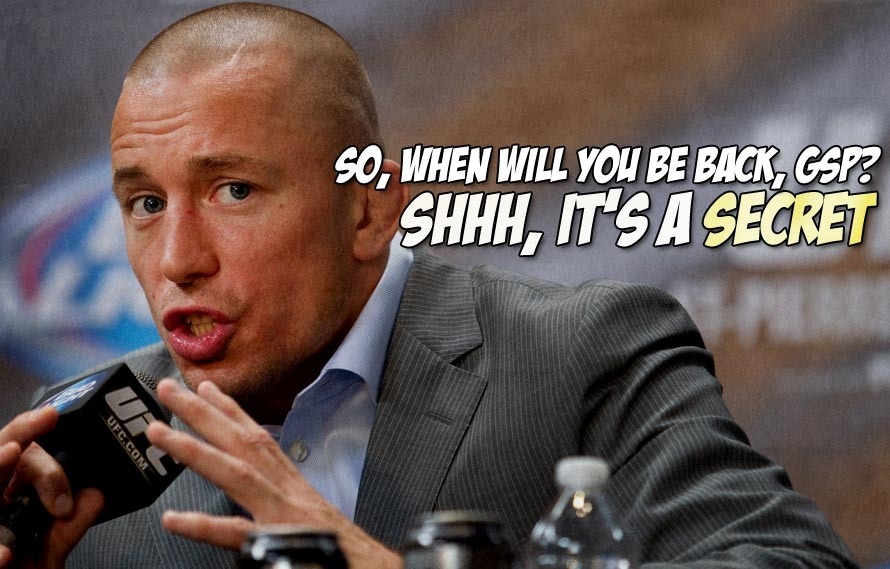 Let's get this out of the way: GSP is NOT retired, he's just on a hiatus. He had his knees surgically-repaired, and now he's wandering the earth in search of higher meaning, like King Fu with far less autoerotic asphyxiation (that we know of).
Okay, that last part is completely made up. GSP is not wandering the earth, he's just rehabbing and trying to find his inner fire that will lead him back into the cage. Being a champion was wearing him down, you see, and these last few training camps were a grind. Nick Diaz also really hurt his feelings when Nick called him a mother****er.
But, when will GSP be back? I would say when he finds the heart of the island, but I've been rewatching LOST for some reason. If I were a betting man, I would say GSP is back within 18 months to take on whomever is the welterweight champion at the time. But who really knows? This Inside MMA interview adds to the mystery and reveals very little while simultaneously revealing quite a bit. Ron Kruck is truly an arbiter of enigmas.