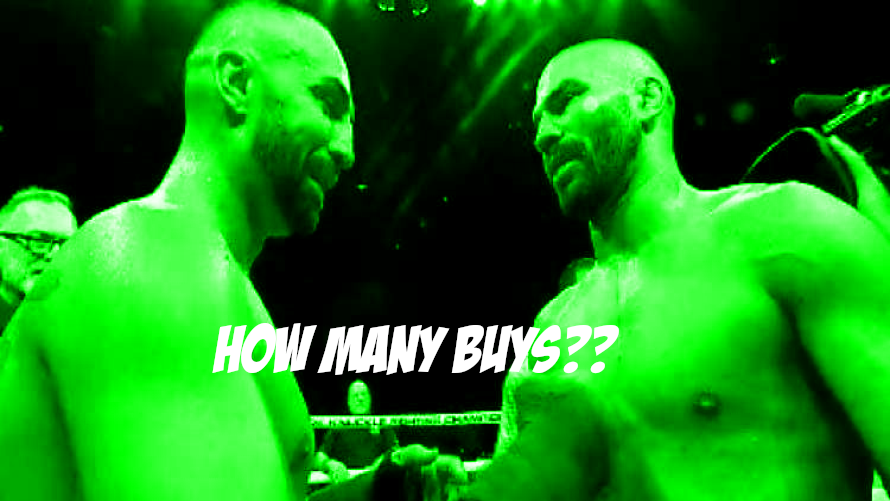 BKFC Does Nearly Double Recent UFC Pay-Per-View Event
The estimated numbers are in for Bare Knuckle FC 6, headlined by Artem Lobov vs Paulie Malignaggi. They are better than what some may expect.
BKFC 6 had a grudge match in it's main event. The much anticipated fight took place between Conor McGregor's training partner and friend Lobov, and McGregor rival Malignaggi. Additionally, the beef between these teams boiled over into more than a couple high-tempered engagements.
Finally, the fight took place last month, in Tampa, FL. In the main event, Artem walked away with the decision. Malignaggi did well early, and was clearly the more technical striker. However, Lobov did more damage, opening a large cut on the face of Paulie.
BKFC 6 aired on pay-per-view, for $39.99. Finally, the numbers for those PPV sales are in. BKFC Promoter, David Feldman spoke to MMAJunkie, discussing what those sales appear to be.
"We got our digital numbers right away. In April, we did a certain amount, and in June, we did six times that digitally. It's given us a gauge that we're going to end up at the 200,000 line."
If these numbers are accurate, that would bring in a revenue of around $8 million. This is a massively successful event for the new promotion. Subsequently, it would be better sales than the most recent UFC PPV events. These numbers also do not account for the amounts of illegal streams, that may or may not have taken place.
BKFC returns to action next month, with a bout between former UFC vets Jason Knight, and Leonard Garcia. This event takes place on August 10th, in Mississippi.