Whey protein powder is a staple for success with any kind of athlete. However, with mixed martial arts fighters, it could be used to make the adjustments that you are looking for.
While there is a variety of things for athletes to take to help workouts, whey protein is a supplement that can assist athletes in gaining muscle mass. It is quickly digested, which makes it good for post-workouts. However, it can be used anytime to allow you to get the gains you are looking for.
When it comes to finding the right protein powder, it can seem overwhelming. There are literally hundreds to choose from, and if you are inexperienced, you may not know what you are looking for. Lucky for you, we are taking out the guesswork. Here, we will be breaking down the best whey protein powders for MMA fighters.
Below is our list for the top whey protein powders. Following that, we explain why we ranked each product, as well as some FAQs.
1. Muscle Feast Grass-Fed Whey Isolate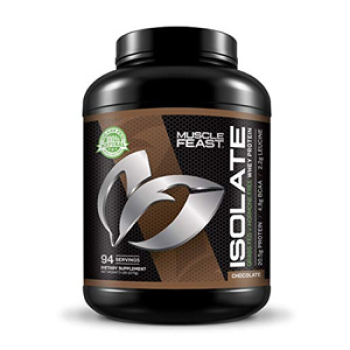 The Muscle Feast Grass-Fed Whey Isolate combines high-quality dairy, with healthy ingredients. It is made by a brand dedicated to providing quality supplements, for all athletes. Subsequently, it is made with tested, all-natural ingredients.
This whey protein is especially good for its low-fat content, and carbs. Moreover, it has ingredients such as cocoa, sunflower lecithin, and stevia. As a result, there are no bad ingredients weighing down the benefits.
2.
OPTIMUM NUTRITION Gold Standard 100% Whey Protein
It is known that Optimum Nutrition is one of the best brands in the industry, with tons of customer loyalty. It is known for its quality ingredients, and the Gold Standard is no exception. This whey protein is easy to digest and has a pretty decent flavor.
Not only is this product 100% whey protein, but it also has 5g of BCAAs per serving. This lets you further build muscle growth. Additionally, it aids in muscle recovery, to help you after a hard session of BJJ.
3.
Legion Whey+ Grass-Fed Protein (100% Isolate)
From Legion comes to you the Whey+ protein powder. This product is great for those with lactose intolerance, as it contains none. Moreover, this is a quality product, free of any hormones or GMOs.
When it comes to ingredients, this protein powder is all-natural. It contains 0g of fats or sugars, so it can help with fighters looking to add bulk, while still being able to cut weight. All in all, this is a great product, from a trusted brand.
4.
Dymatize ISO-100 Whey Protein Isolate
Dymatize ISO-100 Whey Protein Isolate is a delicious tasting supplement, with tons to offer. It contains amino acids, and BCAAs to add to the effects of the whey. Although it is worth noting that it does contain artificial sweeteners, to contribute to its good flavor.
This whey protein has a mixture of hydrolyzed whey isolate and whey isolate. Subsequently, this allows for quick and easy digestion. However, it does have sucralose and lactose, which may require some people to avoid it.
5.
OPTIMUM NUTRITION Platinum Hydrowhey Protein Powder
Another product of the Optimum Nutrition brand, the Hyrdrowhey Protein Powder is another top-tier supplement. It contains micronized branched-chain amino acids, to help your muscles recover from that hard sparring session. Additionally, it is full of BCAAs, 8.8g per serving to be exact, to boost the growth of your muscles.
Not only is this product good for recovery, but it is also fast-acting. Moreover, it contains a massive 30g of protein, making it one of the heaviest hitters on our list. However, it does contain sucralose, which does help with flavor.
6.
Thorne Research Whey Protein Isolate
One of the highest quality brands in all of the nutrition, Thorne puts a ton of research in their products. Their whey protein brings together a blend of all-natural ingredients, with a ton of protein-packed into each serving.
Not only is it all-natural, but also contains no gluten or dairy. Therefore it is helpful to a wider variety of athletes. Additionally, it is certified by the NSF, to ensure the highest quality of ingredients in each package.
7. BSN Syntha-6 Whey Protein (Cold Stone Creamery)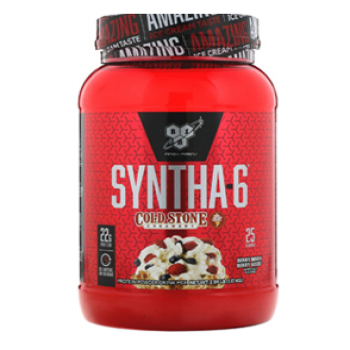 Hands down, this is one of the best tasting protein powders on the market. BSN partnered with Cold Stone Creamery to put together a protein powder that tastes like a milkshake. This allows for the curving of cravings while getting in a solid workout.
While this product is at a good price point, it is worth noting that this has some artificial flavors. Additionally, it does not have the most amount of protein per serving, at just 22g. However, it is good for a fighter who is just beginning to gain muscle.
8. NAKED WHEY 100% Grass-Fed Whey Protein
Containing all-natural ingredients, Naked Whey is one of the purest protein powders you can find. This product contains only whey protein isolate, with no other ingredients. Moreover, there is a flavor-free option available, to satisfy the most basic of needs.
While this product contains no extra ingredients, it does only have 25g of protein, which is not incredibly high. However, this is a good product for those just looking for the essentials.
9. MusclePharm Combat Protein Powder
This protein powder has an award-winning flavor, so it is one of the best tastings on the market. Not only that, but it comes at a good price, which helps when you are first coming up in MMA. Add to that the 25g of protein per serving, and overall you have a great product.
However, what you gain in flavor, you lose in purity. It is a result of the flavor that the products contain artificial ingredients. Additionally, there is a whopping 140 calories per serving, which makes it one of the heftier protein powders our list.
10. MuscleTech NitroTech Whey Protein Plus Creatine
At 30g of protein per serving, this product from MuscleTech is one of the most effective protein powders available. Additionally, there are 6.8g of BCAAs and a ton of amino acids. As a result, this is full of things to help you build muscle mass.
In addition to that, there is also 3g of creatine per serving, making this an incredibly useful supplement. However, it is worth noting that there is 140 calories in each scoop. Therefore, it may not be the best to use when it comes time to cut weight.
Frequently Asked Questions (FAQs)
Why should I use a whey protein powder?
Protein powders are incredibly common for athletes looking to build muscle mass. While it is not necessarily a requirement, there are proven benefits to adding more protein if you want to bulk up.
How much protein should I use?
The key is to follow directions on each product. However, when contemplating adding protein to a diet, be sure to adjust for the rest of your caloric intake. MMA fighters are confined to certain weight limits, so it is important to take your specific needs into account.
Why did you rate these products?
A lot of various factors went into deciding on these products. Primarily we focused on customer rating, popularity, and brand quality when ranking these protein powders.