Mickey Gall sounds like the name of WWF No Mercy create-a-character experiment gone wrong. Mickey Gall could be the other half of a Saturday morning WWF Superstars tag team with Barry Horowitz. Despite all these facts the 24 year old Mickey Gall will likely steamroll 0-0 MMA rookie CM Punk when the two welterweights face-off at UFC 199.
At UFC 196 2.0 Fight Night Las Vegas the unknown Gall disposed of an unknown Mike Jackson in The UFC Fight Pass main event. In 2016 UFC Fight Pass main events are now things we watch. After his first round win Gall looked like he was 19 years old as he had an in-cage face-off with the 40 year old appearing CM Punk. Son, meet your new dad.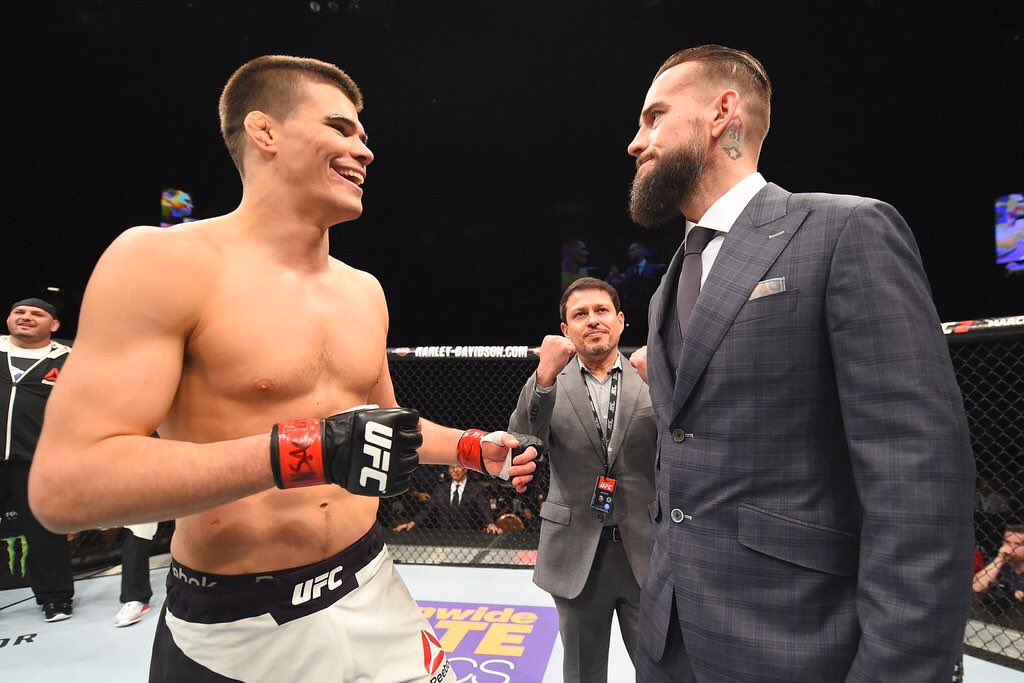 After the no fist raise staredown, Gall predicted a first round Go To Sleep result for the former WWE world champion in his UFC debut. Gall is now in the UFC and he wants to crush the dreams of all pro wrestling fans when he taps out or knockouts CM Punk.