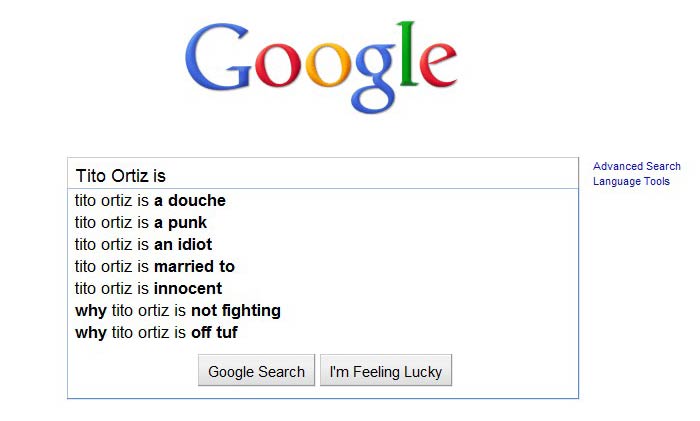 So Ronda/Cyborg is basically Brock/Fedor which essentially was Tito/Chuck (somewhat) even though they actually went on to fight, yeah? I wonder how long we are going to hear the she said/she said talk between both of these parties before a fight actually materializes like an ordinance drop on the battlefields of Halo. A year? Maybe two? Three? All we want to see is the best fight the best, but we highly doubt it will happen, not if Tito Ortiz gets his confusing wish.
Apparently, the Huntington Beach Bad Boy gave Ronda Rousey a bit of advice a few months ago, first: don't let your head get too big and the second wave of advice came from this video below these words:
'Don't fight Cris Cyborg because you're going to lose.'
But, isn't that what you want for your client? To get the fight and beat Ronda? Oh, Tito. Watch this interview by Rick Lee in which Tito expresses Cyborg's want to fight Ronda while the rest of us are thinking about actions, and how they're louder than words.