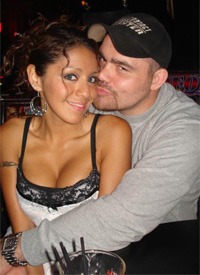 Alright, get ready to light up whatever you have close to you. The Adrenaline III card that happens on Saturday was supposed to have Ray Mercer vs. Tim Sylvia in a sanctioned six-round boxing match. No MMA rules, strictly boxing. Apparently Monte Cox, owner of Adrenaline (which I think is owned by M-1 Global) got a call today saying that having a boxing match was illegal because it wasnt regulated by a US commission. To make a long story short, Ray Mercer will be fighting Tim Sylvia in an MMA sanctioned event. The former UFC heavyweight will be fighting a guy that is roughly around the same age as your father.
I'm not counting anyone out because as Mike Tyson so eloquently put it 'all plans are thrown out the window when you get hit in the face'. But if Ray Mercer can defeat Tim Sylvia in an MMA bout, it would be the greatest upsets in MMA history. Even greater than Joe Warren defeating Kid Yamato this year at Dream 9. We all remember the CFFC fight between Kimbo Slice and Ray Mercer (and if you don't, here's the video) a fight in which Mercer had Kimbo in a somewhat impressive choke in the early seconds of round one (but then Kimbo returned the favor shortly after leading to his first MMA win). I think Sylvia and Mercer are going to silently agree to just make this a stand up game…and if so, all bets are off (Mercer is a beast. He has that old guy strength). [Source]
Join our list
Subscribe to our mailing list and get interesting stuff and updates to your email inbox.