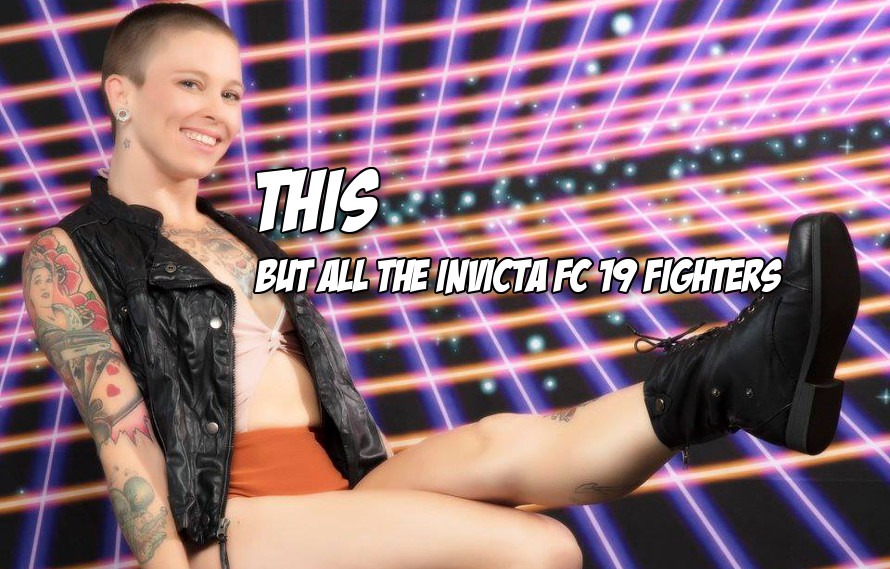 Invicta FC is one of our favorite MMA promotions ever. Even with 18 events in the books, before Invicta FC 19 this weekend in Kansas City, the all female promotion still manages to pleasantly surprise us in new exciting ways. We love the 90s, we love Invicta's roster of bad ass athletes and of course we love lasers but what if you combined all three of these wonderful things in a giant Pho bowl then served it in picture form?
Thanks to photographer Esther Lin and the team at Invicta FC we now have the entire fight card of IFC 19 posing in classic school portraits; with freaking laser beams as the background! Whatever this is, MMA needs more of it.
Somebody sign their portraits to us in neon marker with K.I.T., 2 Good + 2 Be = 4Gotten or have a good summer! Check out some of the best yearbook pictures below from the Invicta FC 19 roster, and then click the link to see the entire gallery in all its boss form.
–
#VestLifeTheBestLife
Props get you props
20/20 vision equals 100/100 awesomeness
Classic pose is classy
We heart everything about this
Roxy rulez