Bellator 65 went down in Atlantic City tonight, so in honor of Kieran's randomly themed Bellator previews I intend on wrapping up the latest event Boardwalk Empire style. HBO shows for the win (It's not just TV its H B F'n O).
Lyman Good did his best Richard Harrow impression and needed only 13 seconds to snipe Levon Maynard in the head like a man haunted by a loss in his past. Then a cluster of seemingly unrelated storylines went down on the Jersey Shore; Alexis Vila lost a unanimous decision to Luis Noguiera in the bantamweight quarterfinal round, Daniel Straus defeated Mike Corey in a featherweight semifinal bout that reminded me a lot of the Van Alden/Deputy thread from Boardwalk Empire season 1. Another bantamweight quarterfinal happened next and Marcos Galvao got the decision over Ed West in a fight that was reminiscent of the battle Nucky had with Eli in the sun room towards the middle of season 2.
Then the evening caps with the Jimmy Darmody like end (spoilers) of Zach Makavsky's bantamweight title run. A run that ended before it even began – all to the deadly hands of Eduardo Dantas. After a round and a half of back and forth struggles and powerful exchanges, Dantas mounts the champ leading Makvsky to attempt to spin out of this dominanting position, only to get caught in an arm triangle and go to sleep instead.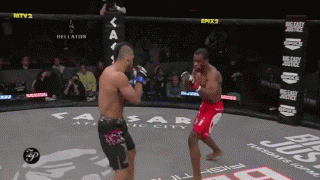 [Source]