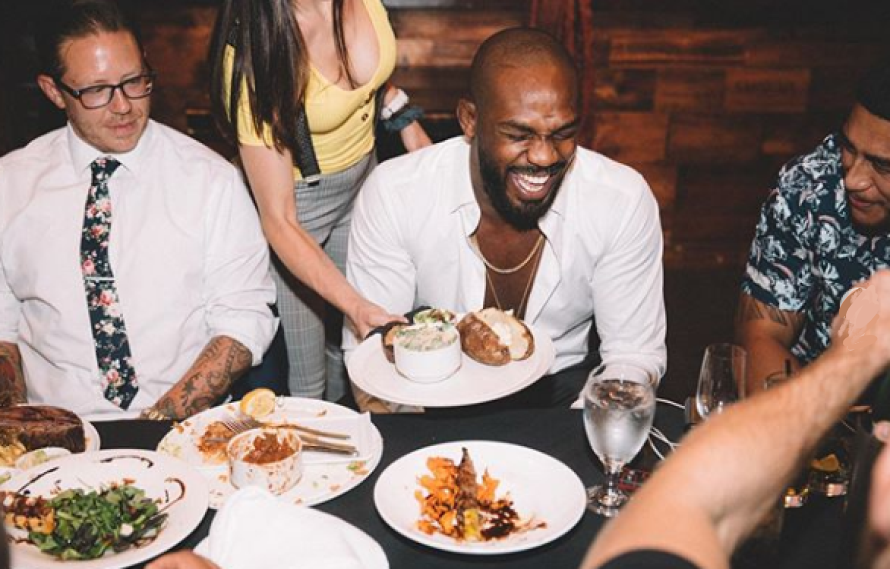 More Details Come Out On Battery Case Against Jon Jones
Early today, it was reported that Jon Jones was being accused of battery, in a strip club in Albuquerque. Now more information on the situation is coming to light.
According to initial reports, Jones was allegedly involved in a situation involving a cocktail waitress, at TD's Eubank Showclub in April. It was here that Jones has been accused of slapping this waitress inappropriately, and putting her in a choke hold.
Apparently, the court notice was sent to the wrong address, so Jones was not even aware of the case. He even had a bench warrant when competing at UFC 239. However, upon discovery of the case being made against him, Jones paid a $300 bond, removing the warrant.
Now, more details on the case have been uncovered, TMZ was able to obtain the criminal summons. It was here, that more details were uncovered on the incident.
According to the report, the waitress alleges that she had been serving Jones, and his brother Chandler. The pair wanted a table dance, which she explained was not allowed as she was a waitress. Despite this, allegedly pulled her into his lap, kissing her.
On top of that, the waitress claims that when she went to get them more drinks, Jones came up behind her. Then, she says Jones put her in a "tight rear-naked choke hold." Additionally, when she escaped, Jones "picked [her] up off the ground and turned her around in the air and was roughhousing with her."
Following this, the waitress then alleges that Jones "placed her down by the bar and slapped her p***y." Subsequently, she explained that this was not allowed, and "if he was going to smack her, he need [sic] to pay her $100 which she told Jon Jones approximately two times."
According to the report, she referred to Jones with the police, as a "a f*cking piece of sh*t."
Despite these allegations, Jon Jones maintains his innocence. This is a misdemeanor charge, which should not interfere with Jones's fighting career.