While actually doing jiu-jitsu is the most exciting way to get involved with the martial art, there's an ever-growing number of BJJ events around the world that are captivating audiences and building spectators' interest in submission grappling. As jiu-jitsu has become more popular over the years, more practitioners are turning into promoters, trying to discover the best ruleset, format, and competitor lineup that can help turn BJJ into a more mainstream sport… or at least get the attention of other grapplers who want to see their favorite stars in action.
Whether you prefer point-based or submission-focused events, tournaments or superfights, hometown heroes or world-famous superstars, there's a jiu-jitsu competition out there that's sure to capture your attention.
Here are some of the most exciting jiu-jitsu tournaments from around the world:
Best Jiu-Jitsu Competitions:
1- ADCC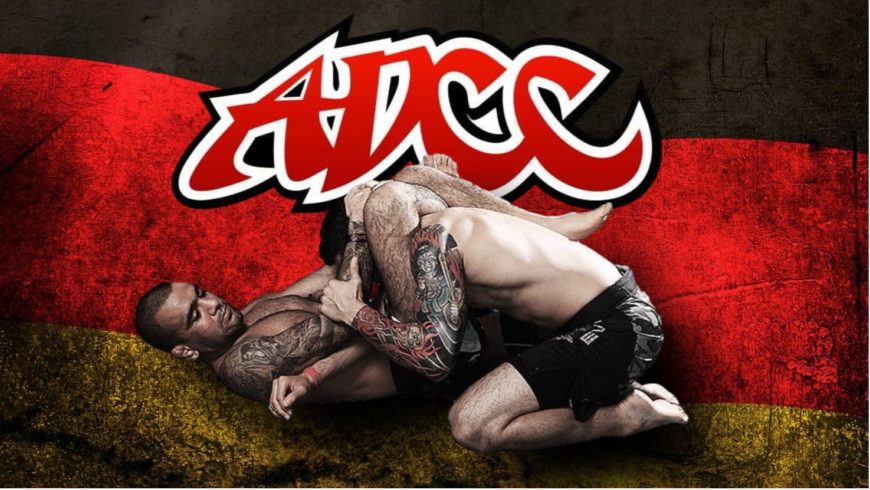 The ADCC (Abu Dhabi Combat Club) World Championship is the most prestigious submission grappling competition in the world. While competitors from all grappling sports are welcome, jiu-jitsu athletes tend to have the most success here. There are only three ways to get the chance to compete at the elite biennial tournament:
Qualify

through one of several regional or national ADCC Trials tournaments held throughout the world

Win

your division at the most recent ADCC World Championship

Receive an invite

to compete
The result is an entire no-gi tournament filled with the best of the best in the grappling world competing under a rule set that penalizes passivity and encourages submissions, with no points being scored in the first half of each match. The last installment, which took place in 2019, was easily the best yet, taking place in a packed venue in Anaheim, California, with light and sound from the Fight 2 Win team ensuring that the level of production matched the star quality found on the mats.
A win at ADCC is the ultimate achievement for a submission grappler and the ultimate spectator experience for BJJ and wrestling fans alike.
2- IBJJF Worlds
The International Brazilian Jiu-Jitsu Federation (IBJJF) hosts their adult world championship in both gi and no-gi every year, and if you want to learn who's the best of the best in BJJ at every belt level, these are the tournaments to watch.
The IBJJF features a more traditional BJJ rule set with a point-based system that includes advantages, or pseudo-points that can serve as tiebreakers and are scored when a competitor almost passes, sweeps, or submits their opponent. Until this year, some riskier lower body techniques such as heel hooks and reaping (or crossing your outside leg over your opponent's leg past the midline of their body) were completely prohibited at all levels, but this year, the IBJJF has changed their rules and allowed these techniques to keep up with the direction of modern competitive grappling.
3- Fight 2 Win
Fight 2 Win (F2W) has been at the forefront of the initiative to make jiu-jitsu spectator-friendly. The show, run by promoter Seth Daniels, is known for its great production, with a raised stage, choreographed lights, and athlete-chosen walkout music.
It's not just the flashy visuals that have seen the promotion leading the way in action-packed grappling events. The ruleset is also easy for the untrained eye to understand, with just two ways for the matches to end: either someone gets submitted, or the referees decide who wins based on action and submission attempts. The result is that athletes step onto the stage prepared to put on a show, going for riskier moves rather than playing it safe and staying in one place.
Best of all, it's not just the big-name athletes who get the chance to shine on the F2W stage. While the main and co-main events often feature well-known jiu-jitsu stars, the undercard is packed with local talent, and many rising stars have gotten the chance to face off against some of their BJJ idols in F2W matches. Whether you're a black belt yourself or are just showing up to support a friend, everyone can enjoy the show at Fight 2 Win.
4- EBI
The Eddie Bravo Invitational (EBI) is famous for its reputation as an action-packed sub-only event, using a tournament format to determine the best of the best in submission-focused jiu-jitsu. Many of the top submission artists in the world, including Gordon Ryan, Garry Tonon, Eddie Cummings, and Geo Martinez have seen their careers propelled by success at the event. Indeed, many students of Eddie Bravo's own 10th Planet affiliation — such as Nathan Orchard, PJ Barch, and both Geo and Richie Martinez — have received more opportunities because of their performances at the prestigious event.
EBI has also had a wider impact on the competitive jiu-jitsu sphere as a whole, with many sub-only tournaments adopting "EBI overtime rules" when matches aren't finished in regulation. The promotion's overtime system has three possible rounds and gives both competitors the opportunity to start from back control or the "spiderweb" position, with the winner being determined by the overall fastest escape time or fastest submission, if a submission occurs.
The success of the promotion has also led to "spinoff" events from the promotion, which have included Combat Jiu-Jitsu (CJJ) (which allows open-faced palm strikes on grounded opponents) and Jiu-Jitsu Overtime, which, as the name suggests, is an event comprised entirely of BJJ matches involving EBI overtime rules from start to finish. While both CJJ and JJOT are enjoyable in their own right, there's no question that the original EBI is the event that most fans prefer.
5- 3rd Coast Grappling
Texas-based promotion 3rd Coast Grappling (3CG), run by Ryan McGuire, has made waves in the competitive BJJ scene since its inception just a couple years ago. The ruleset encourages submissions and dominant performances, with matches ending in regulation only if a submission occurs or if one competitor scores eleven points before the other. If neither of these things happen before time runs out, the match goes into overtime with "Golden Score" rules, in which whoever scores points first wins the match.
3CG has put on six "major" events so far, highlighting local competitors and big BJJ stars alike, but they also put on one of the biggest series of 2020 with their Kumite events. The promotion hosted seven tournaments over the course of the year, each with a tempting $10,000 prize. The result left audiences entertained while also boosting the names of some of jiu-jitsu's rising stars, such as William Tackett, Pedro Marinho, and Roberto Jimenez.
With the Kumite series now finished, 3CG has returned to their regularly scheduled programming. The promotion has changed streaming partners and just hosted their first event with FITE TV, where ADCC +99kg champion Kaynan Duarte took home the $15,000 grand prize at 3CG 7. With an innovative ruleset and a fun combination of top-tier athletes and emerging talent, it's no surprise that 3CG has reignited a love for BJJ along the Gulf Coast.
6- Submission Underground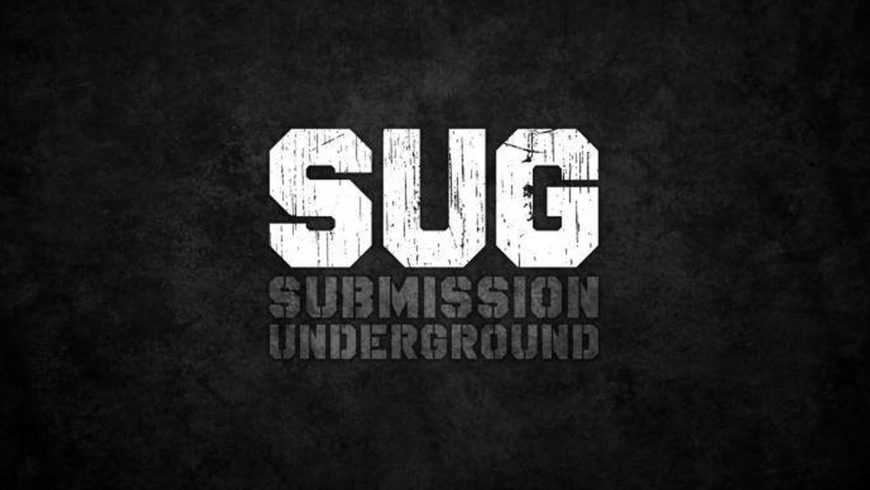 If you want to see how some of your favorite MMA stars would fare in a grappling match, Submission Underground (SUG) is the event to watch. The promotion is somewhat polarizing among jiu-jitsu students and athletes, with some lamenting that the level of jiu-jitsu isn't on par with many other of the top BJJ competitions currently taking place. And while they're not necessarily wrong, SUG isn't trying to be the IBJJF or EBI, and that's what makes it fun.
In a way, SUG is like its own fantasy grappling event, answering questions like, "What if this UFC fighter tried to submit Craig Jones?" or, "Who would win a grappling match between a judo champion and a Bellator fighter with a decorated wrestling background?" The matches even take place inside a cage, which poses some interesting challenges for disadvantaged competitors to overcome in the middle of their matches. Sometimes, the results are exactly what you'd expect. Other times, you're in for a surprise.
SUG also provides a way to help casual MMA fans develop a better understanding of the ground work involved in the cage, potentially tempting them to sign up for a jiu-jitsu class themselves. Just as jiu-jitsu enthusiasts get excited when their favorite BJJ stars begin a career in MMA, mixed martial arts fans may also be drawn to SUG (and, subsequently, jiu-jitsu as a whole) if they know their favorite fighters will be involved. With the promotion now trying to find someone who can unseat current male absolute champion Mason Fowler, we can be sure there are a lot of big matches still to come for this grappling event.
A Sport for Spectators
Even though jiu-jitsu is usually more fun to do than watch, these events are helping to transform it into a martial art that can get viewers excited whether they spend all their days on the mat or just enjoy watching athletes choke each other. With the help of tournaments and promotions that help our sport shine, jiu-jitsu events can be entertaining and educational, all while convincing more fans to try a class for themselves at their local BJJ academy.