Veta Arteaga's Skull Exposed During Her Fight With Ilima-Lei Macfarlane At Bellator 220
Bellator women's flyweight champ Ilima-Lei Macfarlane successfully retained her title after brutally sliced Veta Arteaga in the co-main event of Bellator 220 last night (April 27, 2019) from inside SAP Center in San Jose, California.
Arteaga put some dominant pressure on Macfarlane early in the fight. By the second round, Veta spent a good chunk of time to elbowing champ Macfarlane. However, in the third round, Ilima-Lei Macfarlane returned the favor and landed a vicious elbow on Veta's forehead that sliced her open with a nasty cut. Blood was gushing everywhere. The doctor on cage-side ruled Arteaga unfit to continue the fight and gave Macfarlane a TKO win.
Check out below a gnarly pic of Veta Arteaga's exposed skull:
https://twitter.com/BellatorMMA/status/1122351310102200320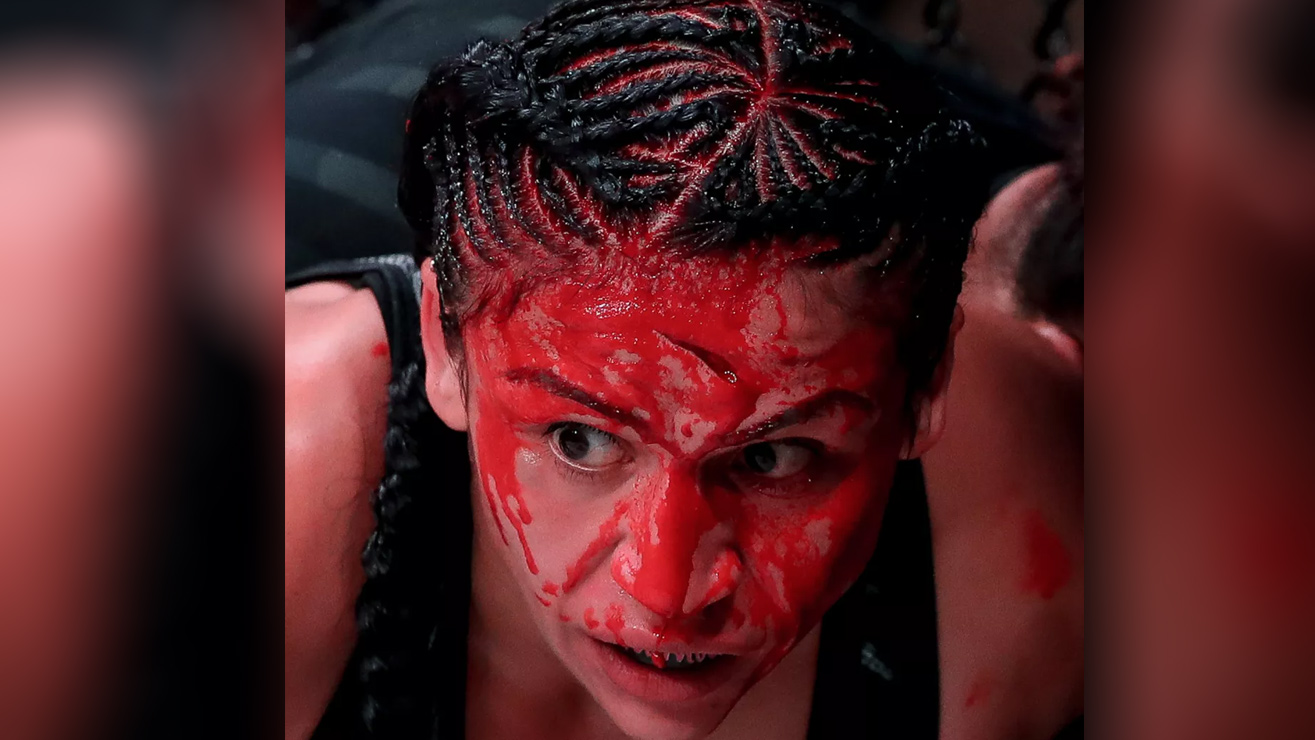 "When I landed that elbow, I heard … it actually sounded like bone cracking," Macfarlane said at post-fight interview (h/t MMA Junkie). "But I didn't even know she was bleeding until we stood up and saw the blood just pouring out."
Join our list
Subscribe to our mailing list and get interesting stuff and updates to your email inbox.