Not to get political but does it surprise anyone in the MMA community that Tito Ortiz is a huge Donald Trump supporter? "The Huntington Beach Bad Boy" isn't just a causal Donald Trump for president supporter, Ortiz is a hardcore on the forums, watching bootleg footage of Trump speeches, full on hardcore DT backer. When was the last time Ortiz was this passionate about something?
When not calling out Royce Gracie (????) to fight him inside the Bellator cage, Ortiz is attending Trump rallies in California. Look at Tito Ortiz's newfound political activism at work.
I literally love it that CNN didn't cut the reply to this @realDonaldTrump tweet from the screenshot pic.twitter.com/dm0dgjCra2

— Jonno Turner (@jonnot) May 25, 2016
For all the haters ignorance is bliss. But the #TrumpTrain is gaining ground. 🇺🇸🚉@latinos4Trump @Women4Trump @immigrant4trump #Trump2016

— Tito Ortiz (@titoortiz) May 25, 2016
All aboard the Trump train, your conductor this evening will be none other than former UFC light heavyweight champion Tito Ortiz!
The mental of picture of Ortiz doing his "grave digger" celebration while he helps build a wall between the United States and Mexico is just too good for this world.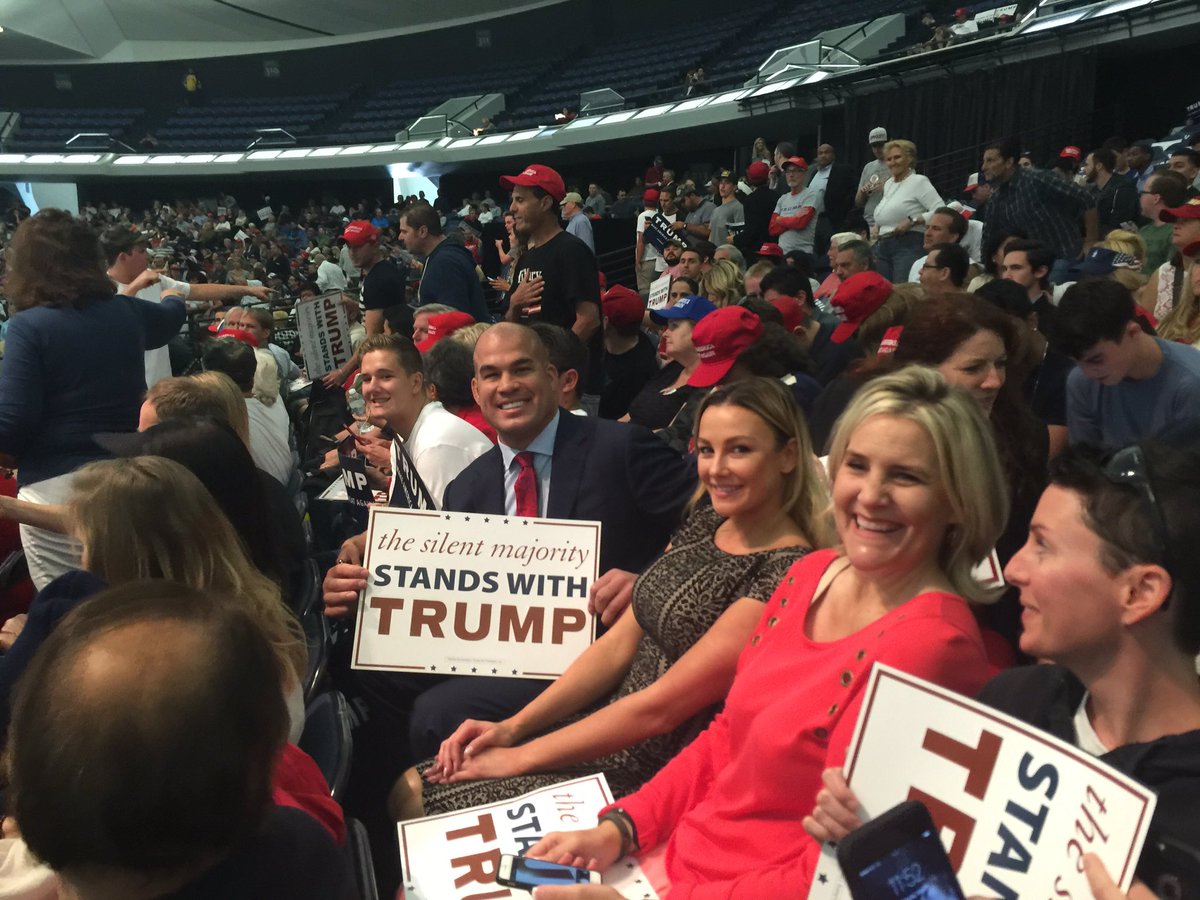 Now we're really curious who Chuck Liddell is voting for in 2016? The Iceman has to be Bernie Bro right?