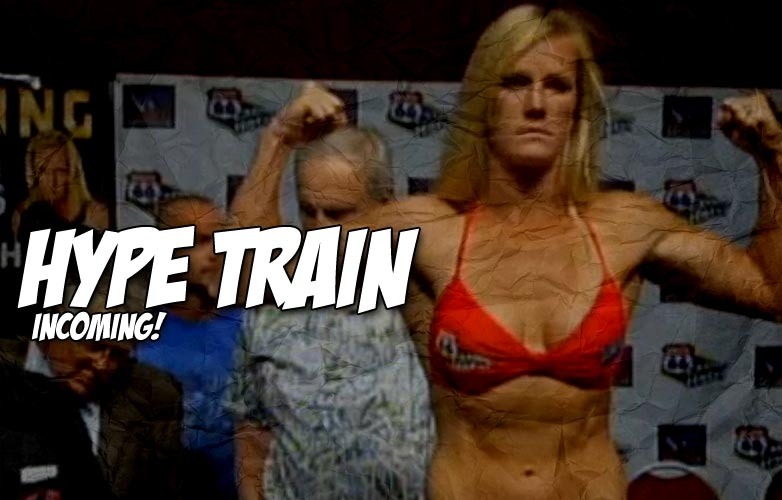 1. Holly Holm is the best female MMA fighter not named Ronda Rousey
That's right. While there's not exactly a shortage of undefeated female MMA fighters—we love you, Rin Nakai—Holm has been carving a path of destruction through the regional scene in Texas and New Mexico. What Rousey does to people with armbars, Holm does with kicks and punches.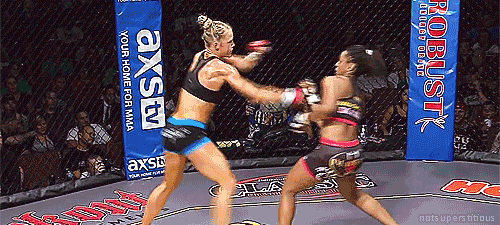 2. She also has 18 world championships in boxing and kickboxing
We've already solved the boxing vs. MMA argument over the years, but nobody told Holm that. She's damn near the best female welterweight boxer of all time, capturing world titles from the WBC, IBA, WBA, IFBA, GBU, WIBA, and NABF.
We're not even sure that many boxing organizations technically exist, but there ya go.
3. Holm has more career KO wins than Anthony Pettis and Johny Hendricks combined
That's right, count 'em up.
Holm's KO ratio wasn't terrific in her boxing career, but between that, kickboxing, and MMA, she's knocked out 17 women since she went pro. That's one more bludgeoning highlight reel finish than UFC champions Anthony Pettis (8) and Johny Hendricks (8) have put together between the two of them.
4. Holm is definitely the best pure striker in women's MMA
Holy shit, yes. Just look at her.
5. Yes, she's (probably) better than Cris Cyborg
Look, we don't want to talk trash about a former Strikeforce champion and current Invicta star, but Cris Cyborg's striking game is probably one of the sloppiest things you'll see in an MMA cage or kickboxing ring.
6. Holm won an MMA fight after breaking HER OWN ARM
In Holm's last fight, she won the Legacy FC women's 135-lb title in a brutal smashing of some poor girl no one will remember. How one-sided was the fight? Holm actually broke her own arm by beating her so hard—and she said she wasn't even trying that hard to finish the poor girl.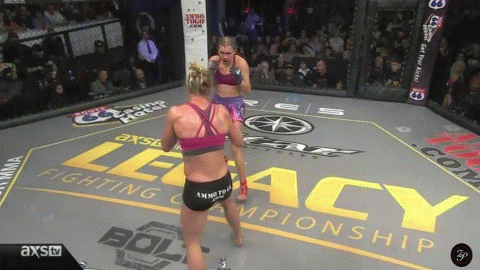 7. She's also coached by MMA guru Greg Jackson
There's a lot of bullshit stereotypes about Greg Jackson fighters. They gameplan too much, never finish fights, and always try to win on points. That's stupid, and you smarter MMA fans know that isn't true.
But if you even need a counterpoint to the argument, just sit someone down in front of one of Holm's MMA fights. It's just a whirling mass of controlled fury, all to the tune of "YES HOLLY THAT'S IT YOU'RE DOING GREAT I NEED YOU TO BREATHE."
8. Hence, Holly Holm trains with UFC champ Jon Jones
Proof.
9. And she hasn't lost a fight in three years and also went undefeated from 2004 to 2011 in 24 bouts
Just look at that rap sheet. And yes, while most boxing champion like to pad their records with people who wouldn't make it in a Bum Fights DVD, Holm has actually beaten good, solid, and great boxers in that stretch. I mean, damn, man. You don't beat that many people in a row by luck.
10. Her nickname is "Hotty" Holm.
Yeah, no arguments there. Very hot. And she'll kick your ass.