Getting cauliflower ear as a combat sports athlete is considered a badge of honor. Yet some instances can be worse than others, and today we take a look at some of them.
There is something of a proverb that goes around, which says that if you want to pick a fight with someone, don't mess with the guy with cauliflower ear. This often guruesome disfiguration is formed from regularly having pressure put on one's ears. The pressure and friction leads to a fluid build-up, leading to swelling on the ear.
This disfiguration is often associated with MMA fighters or wrestlers, due to the nature of training involved with each sport, between clinching, punching, and grappling. That being said, the UFC is filled with athletes who have some pretty rough looking ears. Today, we take a look at those that stand out above the rest.
This is the Top 15 Worst Cases of Cauliflower Ear in UFC History.
15. Kelvin Gastelum
Before Kelvin Gastelum was winning the Ultimate Fighter, and putting on some of the greatest fights in UFC history, he was a high school wrestler. This early start to a combat sports career has helped see him become an exciting fighter. Although as his skills progressed, he transitioned to putting a higher focus on his striking, utilizing head movement and hand speed to get the best of his opponents.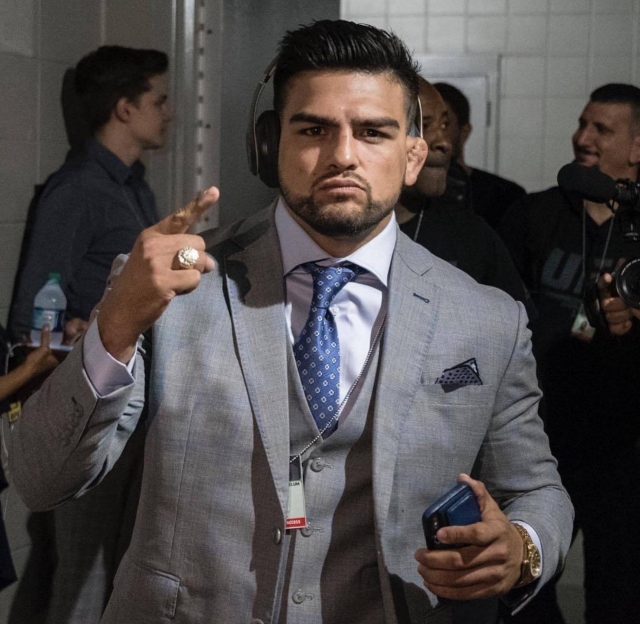 Nevertheless, the damage was already done to his ears, as Gastelum has some pretty gross looking cauliflower ear. The more his career progresses, the more his swelling increases. Now he likely has a hard time putting headphones in his ears.
14. Khabib Nurmagomedov
Growing up in Dagestan, Khabib Nurmagomedov spent much of his time on the training mats. His father, the late Abdulmanap Nurmagomedov, not only coached him, but other children in the area. Therefore by the time he could walk, Khabib was training. And we all know about his infamous bear wrestling video.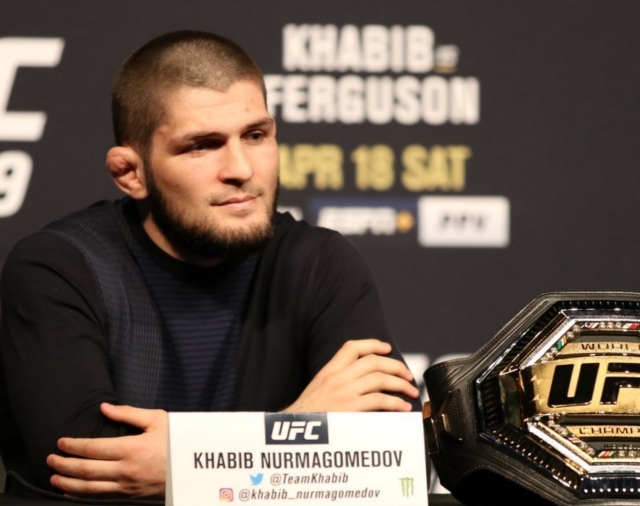 That being said, we already know that this type of long-term, vigorous training leads to cauliflower ear. So it seems par for the course that his ears are bulbous and swollen. Sure, he could drain them, but now else will anyone know he is such a savage?
13. James Thompson
Although not the most notable career, James Thompson fought professionally for nearly a decade in a half. He bounced around various promotions as a heavyweight, never quite making it into the UFC. On the other hand, he has a multitude of fights under the Pride banner, as well as Bellator, Rizin, and KSW.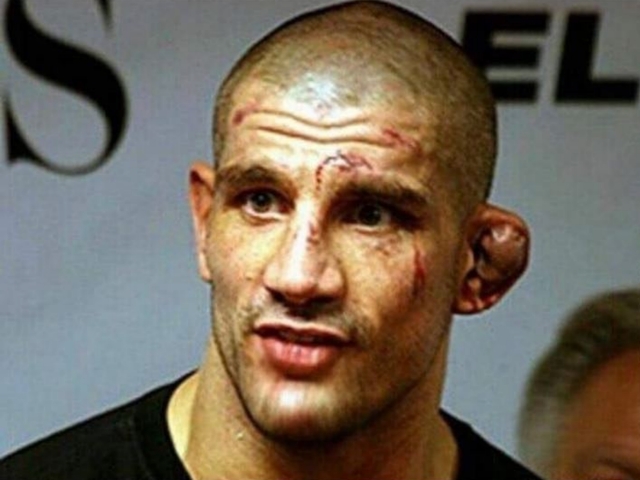 These many fights have earned Thompson the badge of honor that is his gnarly cauliflower ear. In particular, it was his Elite XC: Primetime 2008 match with Kimbo Slice that puts him on our list, as this fight saw his ear completely burst open. It was a horrendous injury that nearly split his ear in two, resulting the fight being stopped.
12. Antonio Rogerio Nogueria
Antonio "Minotauro" Nogueria and his twin brother both grew up in Brazil and training Brazilian Jiu-Jitsu. As such, both men have developed some pretty aggressive cauliflower ear over their careers. However Antonio's is particularly bad, with the kinds of road bumps that only reserved for school zones and parking lots.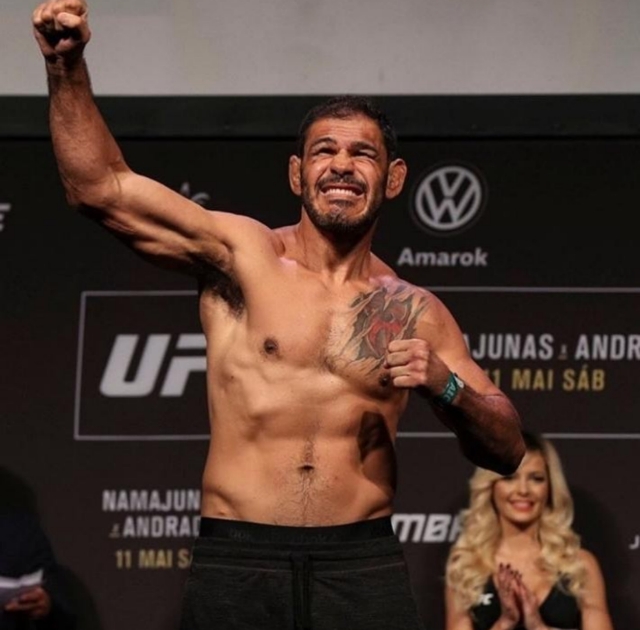 Although he never quite reached the same level of success experienced by his heavyweight brother, Nogueria still had some incredible highlights in his career. He holds submission wins over the likes of Dan Henderson and Kazuhiro Nakamura, as well as TKOs over Alistair Overeem and Rashad Evans. Of course the ears are par for the course when you have a career like his.
11. Tony Ferguson
Usually when Tony Ferguson steps into an Octagon, he is often the one doing damage. He notably went on a tremendous 12-fight winning streak in the shark tank that is the UFC's lightweight division. Despite this crazy string of victories, nearly every bout was a bloody war, with a mix of stand up, clinch, and ground exchanges that were always as at a high pace.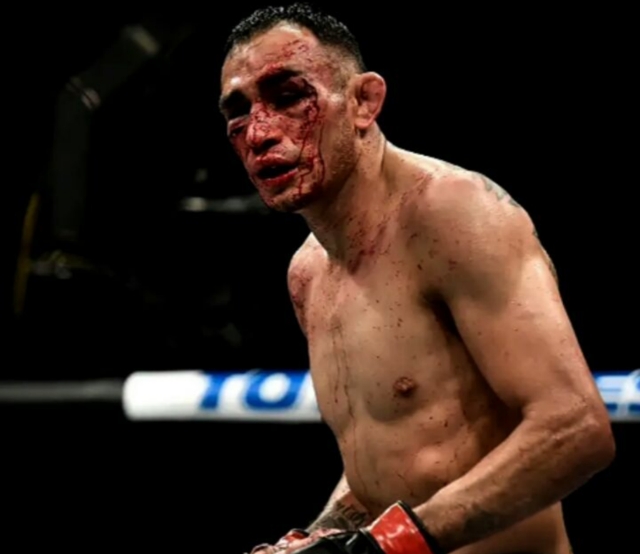 This type of action inside the Octagon, as well as his NCAA wrestling background, has led Ferguson to some pretty bulbous cauliflower ear. The damage piled up the most in the fight with Justin Gaethje, where his winning streak would come to an end. This bout saw Tony take an uncharacteristic amount of damage, which resulted in his ear bursting open, as well as other cuts to his face. It was a brutal display that made his loss all the more heartbreaking.
10. Ryan Hall
TUF 22 winner Ryan Hall is known as one of the trickiest fighters in the UFC, causing problems for all the opponents he faces. This comes from his background as a skilled BJJ black belt, with a specialty in the 50/50 position. This is a position where your legs are interlocked with your opponents, allowing for a variety of ankle locks.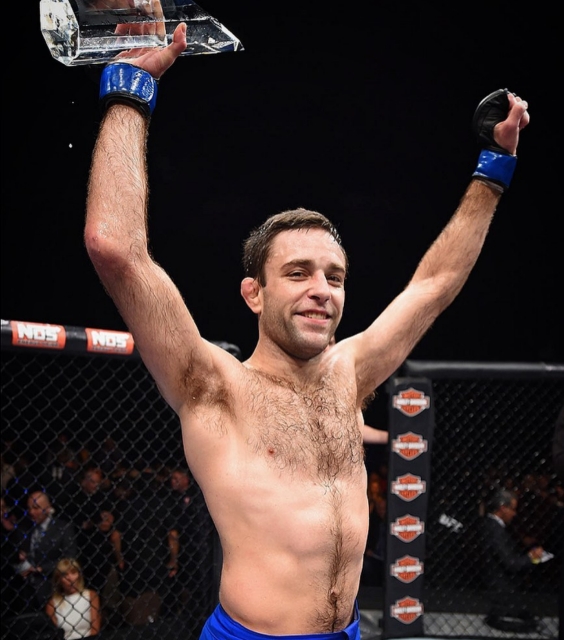 As someone who has been practicing BJJ for a long time, it is no surprise that he has some gnarly cauliflower ear. Sure, he may have honed his craft well enough to make BJ Penn tap out. However it comes at the cost of looking like someone took a piece of bubblegum and attached it to his ears.
9. BJ Penn
Speaking of BJ Penn, "The Prodigy" is another world class Jiu-Jitsu practitioner with some awful cauliflower ear. He was the first American to win gold at the World Jiu-Jitsu Championships. Not to mention the fact that he is one of the best lightweight fighters in UFC history.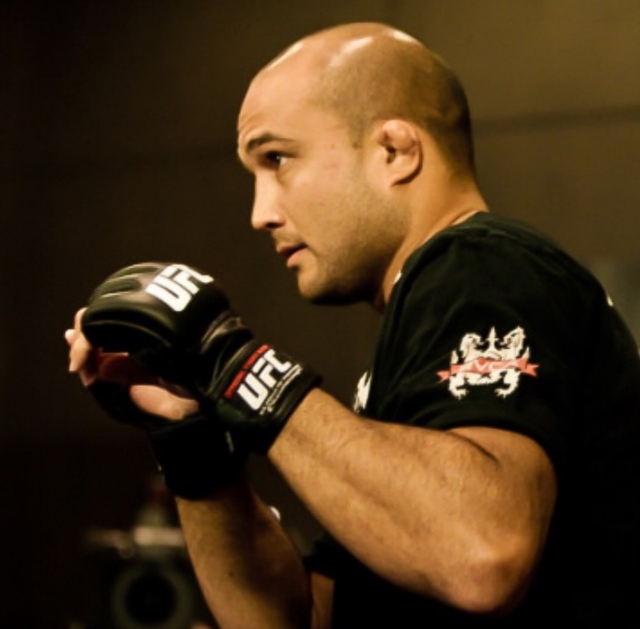 Over the years, Baby Jay has been in some crazy fights, both in and out of the cage. While it never got to the point where his ears exploded, they were clearly filled to the max with fluid. So it is good see things did not get worse than they were, especially given the bloody nature of most of his fights.
8. Alexander Gustafsson
Alexander Gustafsson may go by the nickname "The Mauler," but his ears have been mauled themselves. The kickboxer has been in some serious wars in the Octagon, coming ultra close to winning the light heavyweight title on multiple occasions. These brutal contests have seen the Swede develop some seriously damaged auditory units.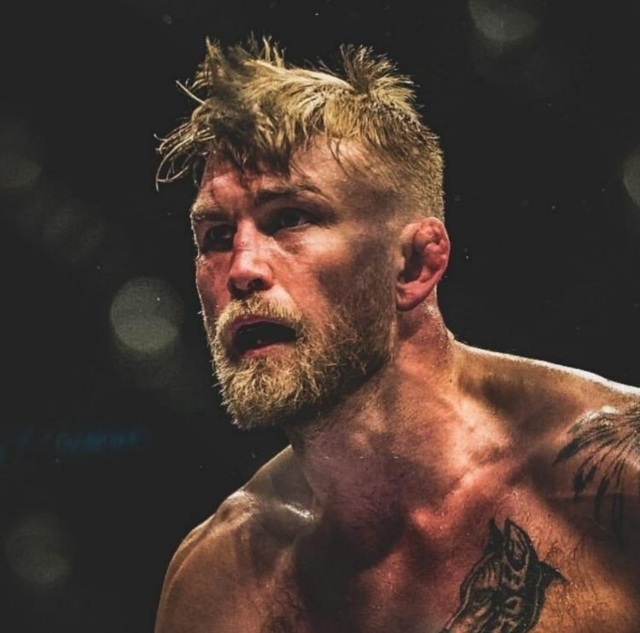 The extent of Gustafsson's cauliflower ear is pretty horrible. It looks like somebody filled his ear with a few kernels of popcorn. His ears truly help to paint a picture of the brutal wars he has been in over the years.
7. Rafael Dos Anjos
Former UFC lightweight champion Rafael Dos Anjos is a tough out for anybody he faces. In fact, Dana White has specifically stated that he looks at the Brazilian as a litmus test for up and coming fighters, to determine how elite. Across two divisions he has held his own with the best of the best, for more than a decade.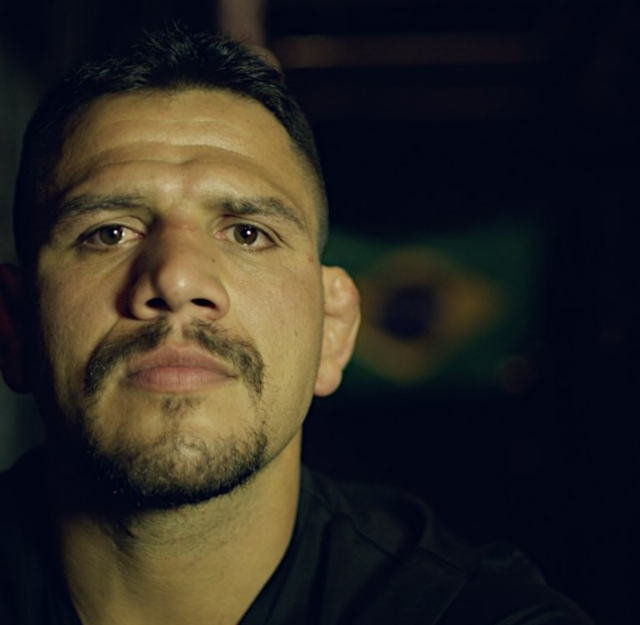 One of things that makes RDA such a fierce fighter was his well rounded skills. However his specialty was always in the clinch and on the ground, thus resulting in him being on the receiving end of some bad cauliflower ear. Honestly, it looks like his ear was chewed up by a dog, with how damaged it is.
6. Demetrious Johnson
Demetrious Johnson was donned the moniker "Mighty Mouse" not only because of his small stature, but also because he has some pretty large ears. Therefore it comes as no surprise that he has developed some hardcore cauliflower ear. Such is the price you pay for being one of the Greatest Of All Time.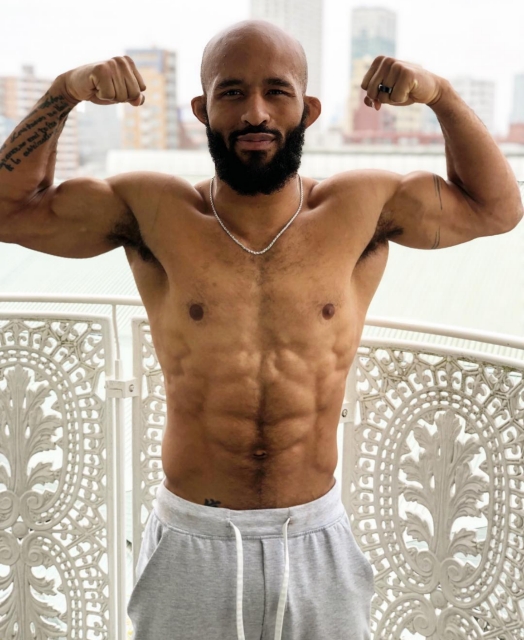 To be honest, his ears may be some of the most amount of damage Johnson has taken throughout his career. He struggled early on when competing at bantamweight, but when his natural weight class of 125lb was introduced, he had been nearly flawless. Even when he lost his title, it was not because he got battered, but because he lost a close decision.
5. Frankie Edgar
A very valid argument is that Frankie Edgar never fought in the proper weight class during his prime. Despite winning the lightweight title, he was very clearly outweighed. Even when he dropped down to 145lb, be would only be cutting a modest amount of weight, which has led him to finally make the drop to bantamweight.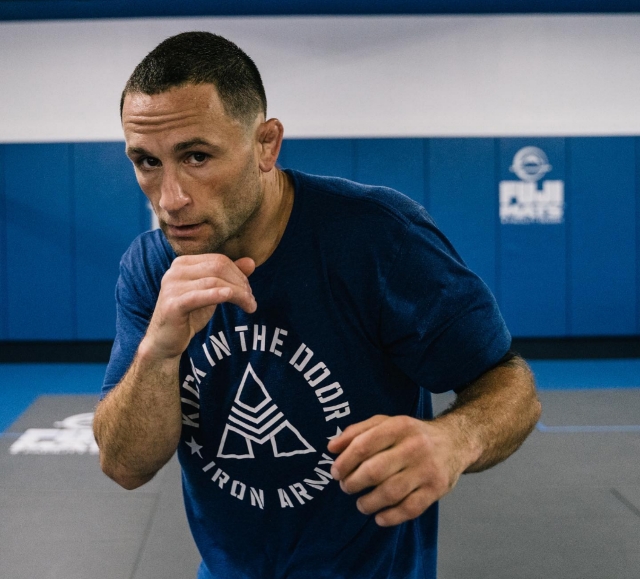 The keys to Edgar's success against these taller guys were a mix of his wrestling and boxing skills, as well as his pure toughness. Frankie has been in some wars over the years, and has the scars to show it. In particular, his cauliflower ear is some of the worst you will ever see, especially on his left ear.
4. Leslie Smith
Before Leslie Smith was working to unionize fighters, she was one of the grittiest OG's in women's MMA. The former Invicta FC champion is a tough veteran with a never say die attitude. This was extremely evident when her cauliflower ear exploded at UFC 180, while she was fighting Jessica Eye.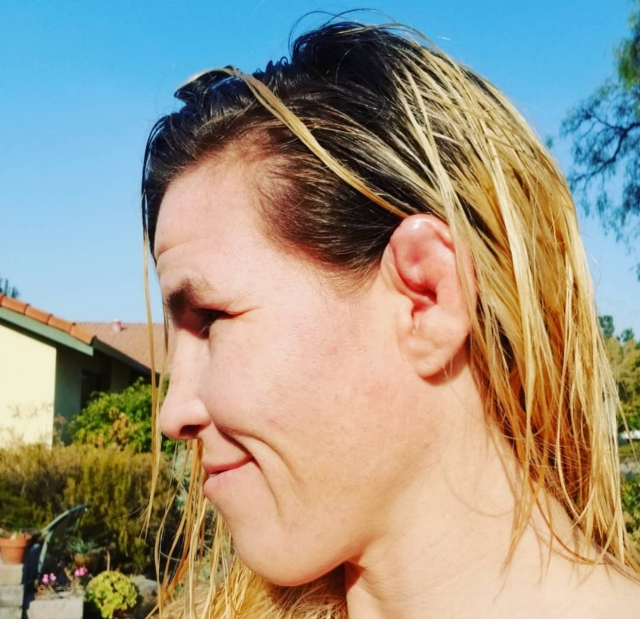 Smith said that she had been draining her ears fairly regularly for a while, getting three full syringes a day of fluid. But that did nothing to stop it from nearly splitting in two in that bout. Rightfully so, the doctor would stop the fight, and Leslie spent the next hour in the back, getting her ear sewn back together.
3. Dan Henderson
Considered to be one of the best fighters to never win a UFC championship, Dan Henderson is a true veteran of the game. Yet before he was becoming a simultaneous two division champ in Pride, Hendo was an Olympic wrestler. All these years on the mats have left him with some of the most notorious cauliflower ear in combat sports.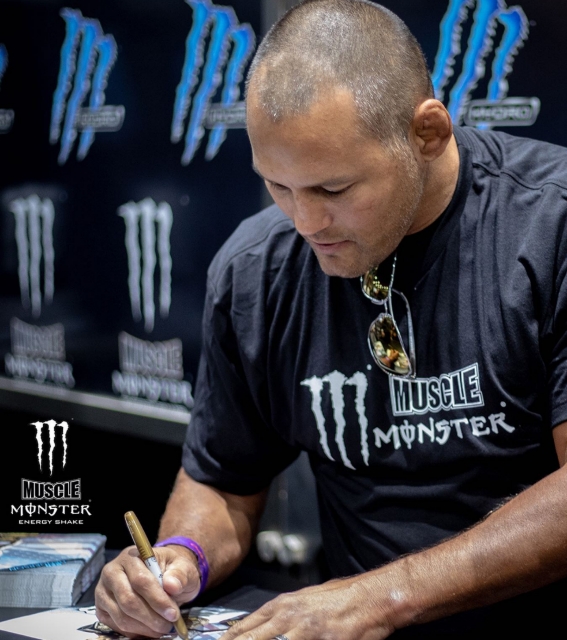 In later years, Henderson strayed away from his wrestling, leaning more into his iron chin, and powerful overhand right. Nevertheless the damage to her ears had already been done, and they were simply awful. You can barely even seen his ear hole with how swollen and deformed his ears are.
2. Kazushi Sakaraba
Your favorite fighter's favorite fighter, Kazushi Sakaraba is one of the most beloved figures from the early days of the sport. Dubbed the Gracie Killer, he was able to use his superior grappling to beat many members of the legendary Gracie family. This was done in a time in the sport, where the Gracie's were looking nearly unbeatable, and he managed to do so with their own game.
Unfortunately this style of fighting left Sakuraba with some severe cauliflower ear. In an event that was more bloody than our number four entry, his ear would explode at a Dynamite event, back in 2010. The graphic scene would spell the end of the fight, and what fans watching around the world saw, was one of the bloodiest moments in the sport, to that point.
1. Randy Couture
Often considered the poster child for unbelievable terrible cauliflower ear, Randy Couture has some of the worst ever seen. Notably not getting into MMA until well past 30, Couture spent most of his youth competing in wrestling, making it to an Olympic level. So by the time he got into the UFC, he already had beaten his body up for years prior.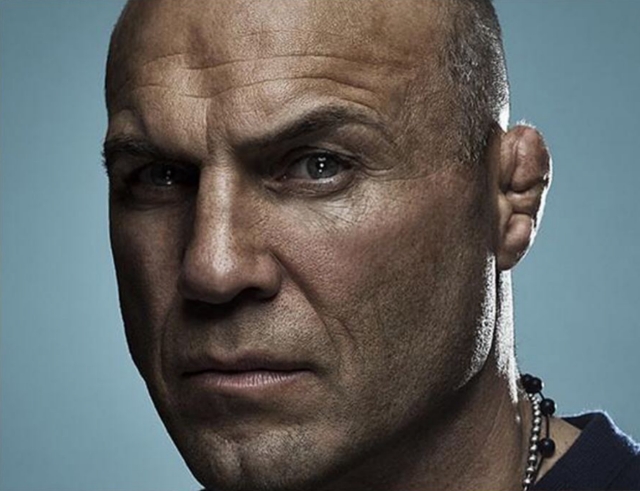 That did nothing to stop Randy from being able to secure not one, not two, but six total belts in the UFC. For years, and across two divisions, he crushed the competition, while fans could not help but notice his horribly swollen ears. They look like legitimate pieces of cauliflower on the sides of his head, and they are, by far the worst ever seen.
What did you think our list? As there any cases of cauliflower ear that we missed?