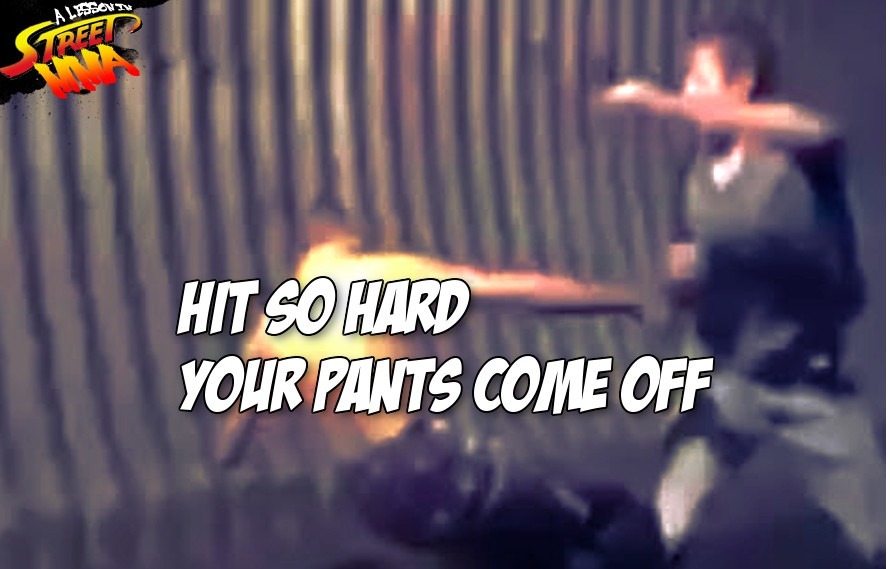 Unlike other sports MMA is not confined to a singular playing field. From six or eight sided cages, rings, pits and even moats, MMA can pretty much contested anywhere. For a gentlemanly Street MMA round of fisticuffs, the surface can be wherever your heart takes you.
Keep your hands up at all times, lead with the heart and fight your enemies in this water soaked tunnel.
To settle a debate between the shirts and the shirtless, one dude's weekend is ruined by spinning back fist out of nowhere. Respect the spinning shit and try to soften your landing by falling into one of those sanitary tunnel puddles.