Sometimes a smart ass but well meaning comment from a Big Red Monster Twitter account best sums it up. It's 2018 and Cris Cyborg deserves better than this.
Fuck this guy. No reason for that kind of disrespect. Stick to photography, comedy is not your strong suit……thoughts on this @JacksonWinkMMA ? This is your guy. https://t.co/BYSM1rT2wt

— MiddleEasy (@MiddleEasy) December 31, 2017
The staff photographer from Jackson-Wink posted this last night. Apparently he was also credentialed to the fights. Would expect a lot more from such a well respected gym. https://t.co/EYXRLE4Vs4 pic.twitter.com/YaAMuEyJOA

— Damon Martin (@DamonMartin) December 31, 2017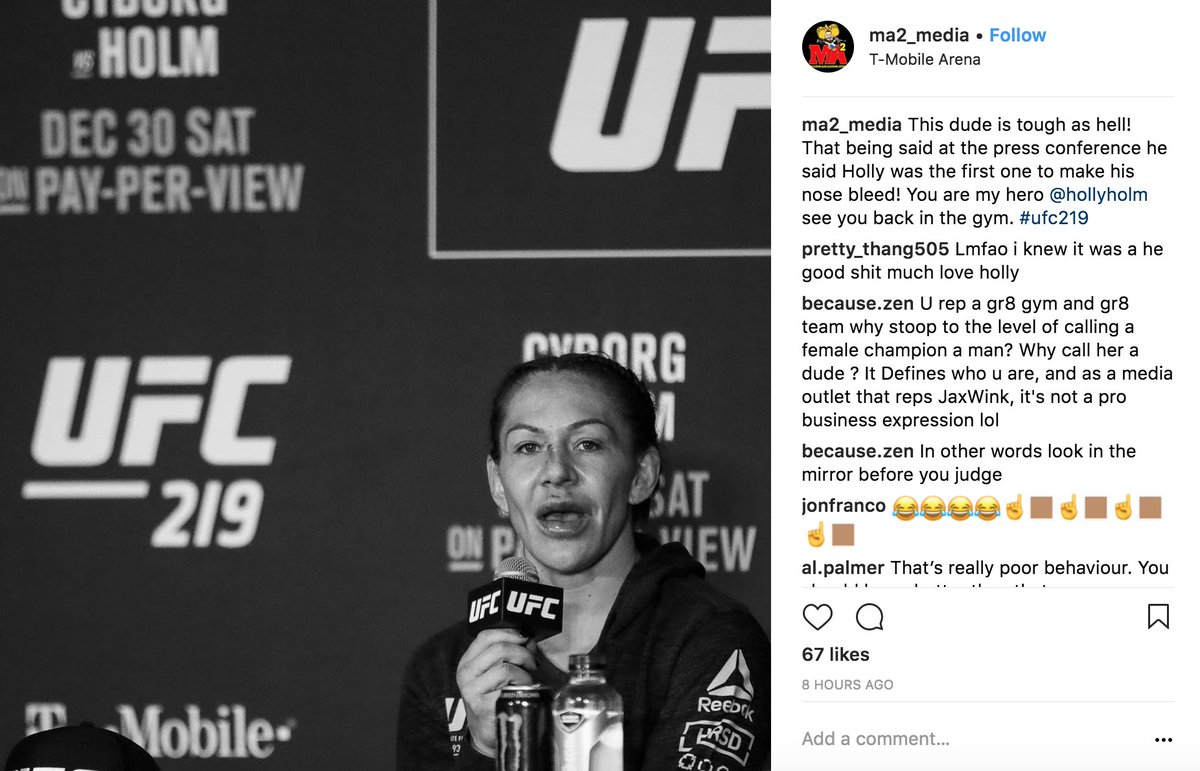 After UFC 219 per Bloody Elbow and DJ San Marco Jackson-Wink MMA is now on a 20-fight losing streak.
We just talked about the Miguel Torres rule when it comes to MMA comedy. Also, we made it clear that just because you have a social media account it doesn't make you a funny person with any kind of comedic timing.
In summation this Jackson-Wink MMA employee sucks for being an asshole to Cris Cyborg. The joke is dead stop calling Cris Cyborg "he" in 2018. You're not witty, funny or original if you do; like the above Jackson-Wink MMA employee.