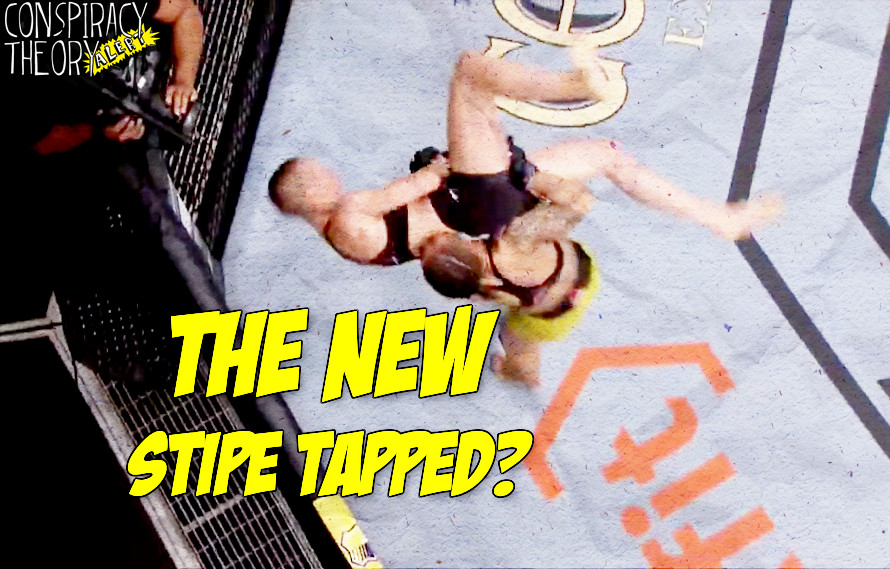 Is Jessica tapped, Rose felt it about to be a thing? This being MMA, video is now surfacing of what looks like Jessica Andrade tapping out at UFC 237.
Come again now?
Yeah, thanks to genuine Internet detective work in the year of our Fight Lord 2019 a new conspiracy theory is getting legs. Have to assume these are the type of cases Detective Pikachu would be cracking if a Pokemon-MMA crossover ever went down.
The main event of UFC 237 ended with controversy as Jessica Andrade slammed the life force right out of Rose Namajunas. The ending was shocking. The ending was sudden. Thanks to that combination MMA fans then, now, and forever will likely never be satisfied with the outcome.
So bring on the conspiracy theories. Shower MiddleEasy with them. Tell us tales of BJ Penn betting on Clay Guida, Jose Aldo getting food poisoning from his own restaurant, and key malfunction in the robotic leg of Anderson Silva.
Embrace the chaos and crazy that is human cage fighting. These are our people.
Which brings us to Andrade to Namajunas at UFC 237. This video is so legit it has a red circle in it. Debunked theories can't afford those kind of production values.
Is it a tap? Attempt to break the hold? A clear sign Rose Namajunas is still the UFC 115 pound champion? Who can really tell at this point?
Watch the video below, before certain "people" delete it from existence.
https://twitter.com/ELaw31/status/1128383136801247232
And another video of the tap or non-tap
To her credit Jessica got out in front of this theory and posted a video in which she explains her hand movement.
Para acabar de vez com a polêmica!!! Sobre o vídeo de whatsapp que está circulando com a impressão que Jessica teria batido… Com a palavra e a explicação, a própria @jessicammapro pic.twitter.com/JIaYASJ9VN

— Ana Hissa (@AnaHissa) May 15, 2019