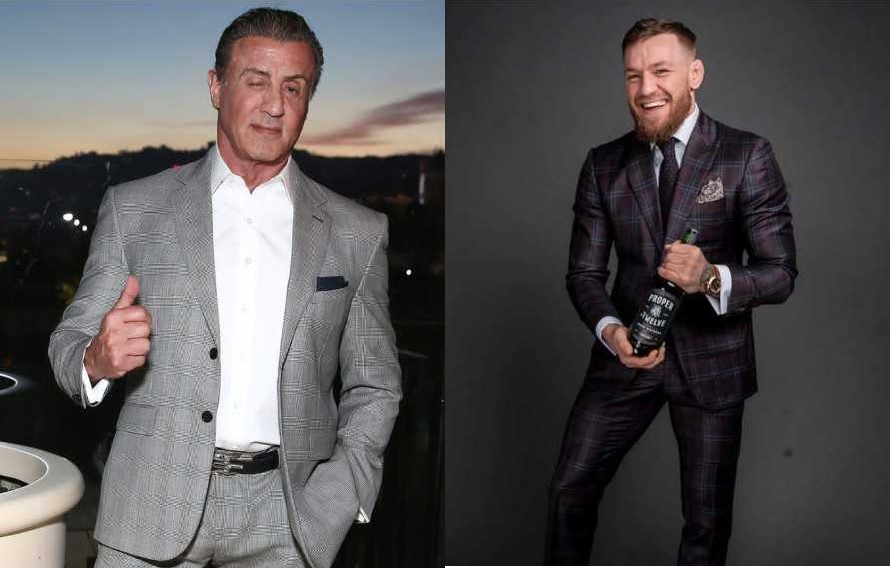 Sylvester Stallone Willing To Give Conor McGregor Some UFC Shares
Conor McGregor has been calling for shares of the UFC from several celebrity investors. Now Sylvester Stallone is among those investors who are willing to share the shares.
It started with McGregor challenging Mark Wahlberg via Twitter. Then, it turned to Conan O'Brien jovially challenging McGregor to a fight for ownership stakes. Now Hollywood action star Sylvester Stallone has offered to give McGregor some UFC shares. TMZ asked Stallone about giving McGregor shares, and his answer was generous.
"Absolutely. Of course. I got an extra room in the house."
This is a change from the attitude Stallone showed towards McGregor recently. He was stern, yet respectful speaking on McGregor's loss to Khabib.
The lack of UFC shares is allegedly part of the reason McGregor has had trouble booking a fight. The negotiations with the UFC came to a halt. This caused McGregor to semi-retire. While he did change his mind, he has yet to come to an agreement for a bout.
Recently, McGregor's coach John Kavanagh said the two were supposed to make plans soon. Perhaps this, coupled with the generous offers from various celebrities could make a UFC return sooner rather than later.
This would be Conor McGregor's first bout since losing in a lightweight title fight against Khabib Nurmagomedov. Cowboy Cerrone has been speculated to be his return bout. However, the possibility of a Tony Ferguson bout is constantly looming.
In any case, hopefully with the help of Sylvester Stallone, Conor will figure things out soon.