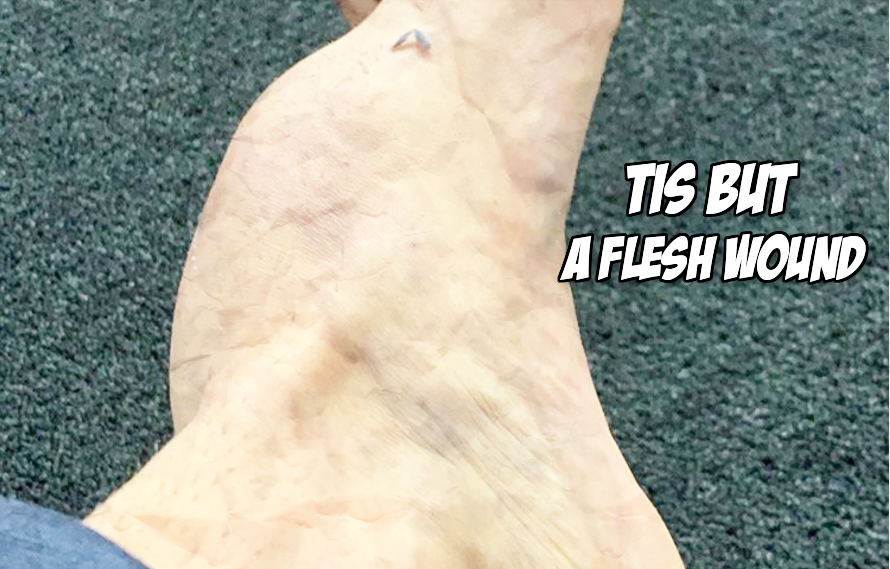 Thiago Santos fights with messed up knees, Antonio Trocoli hold my Modelo. Don't know if anyone knows this, but MMA is a pretty dangerous sport.
Only a few days removed from Thiago Santos fighting Jon Jones without functional knees, Dana White's Contender's Series returned to Las Vegas. This is where our Brazilian hero Antonio Trocoli (12-3) comes into play.
Facing off with Kenneth Bergh (6-1), Trocoli broke his foot in the opening exchange. You wait your entire pro career for a shot in the UFC and you break an important body part 10 seconds into the fight. This wasn't the type of injury Trocoli could hide either.
His foot was clearly messed up. Maybe a couple seconds away from bone poking through skin. Not for the faint of heart, but hell neither is MMA.
Fighting through a broken foot and then tapping out your opponent with a violent neck crank is the ideal cage fight fairy tale. After the fight on Tuesday night (Jul. 10), Trocoli took to IG to share some pics of his broken foot.
Just stepped on all the Legos right there.
The magic bag of ice, un-spilled, will cure what ails ya.
Maybe the best part of this story is if you continued to follow Trocoli on IG. Just him and his crew walking the Vegas strip. Got to love Brazilians in Las Vegas, playing Street Fighter at a arcade bar then hitting up the club. All while on a broken freaking foot.
Welcome to Team MiddleEasy Antonio Trocoli, you earned this one.
Check out the end of the fight below and a peak at Trocoli's broken foot.