Greg Hardy has dug himself hole and he's still trying to dig up in order to get out of it. Bold strategy, which makes this apology from Hardy's former foe Juan Adams even stranger.
Life is often about what is below the surface. On first look, Greg Hardy is the worst and everyone should root for him to fail in MMA. So far that plan has not worked at all. Hardy is an above average to great MMA prospect, and he keeps improving with each passing fight.
Plus Hardy trains at American Top Team, so he's getting some of the best coaching in the world. Oh, and the UFC is fully behind his every move. The UFC wants Hardy to be a star and they want to make money off of him.
So far, so good and if there are fans of Hardy the person or the fighter, they should be pretty happy right now.
One other note about Hardy, it feels like he's a fighter's fighter. Dude seems to be very popular among fellow fighters. If that helps, hurts, or doesn't do anything for cause is an interesting note to the story.
Hardy will never escape his history of domestic abuse and violence towards women. He still has never apologized for any of it. In fact when asked about it, Hardy acts like those questions are beneath him. It's all very weird, but the Greg Hardy way has gotten him this far, so why change now?
The case for or against Hardy continues with what reads like an apology from Juan Adams. Ex-opponents asking Hardy for forgiveness? Did not see that coming. Adams hounded Hardy about his past for months and now this.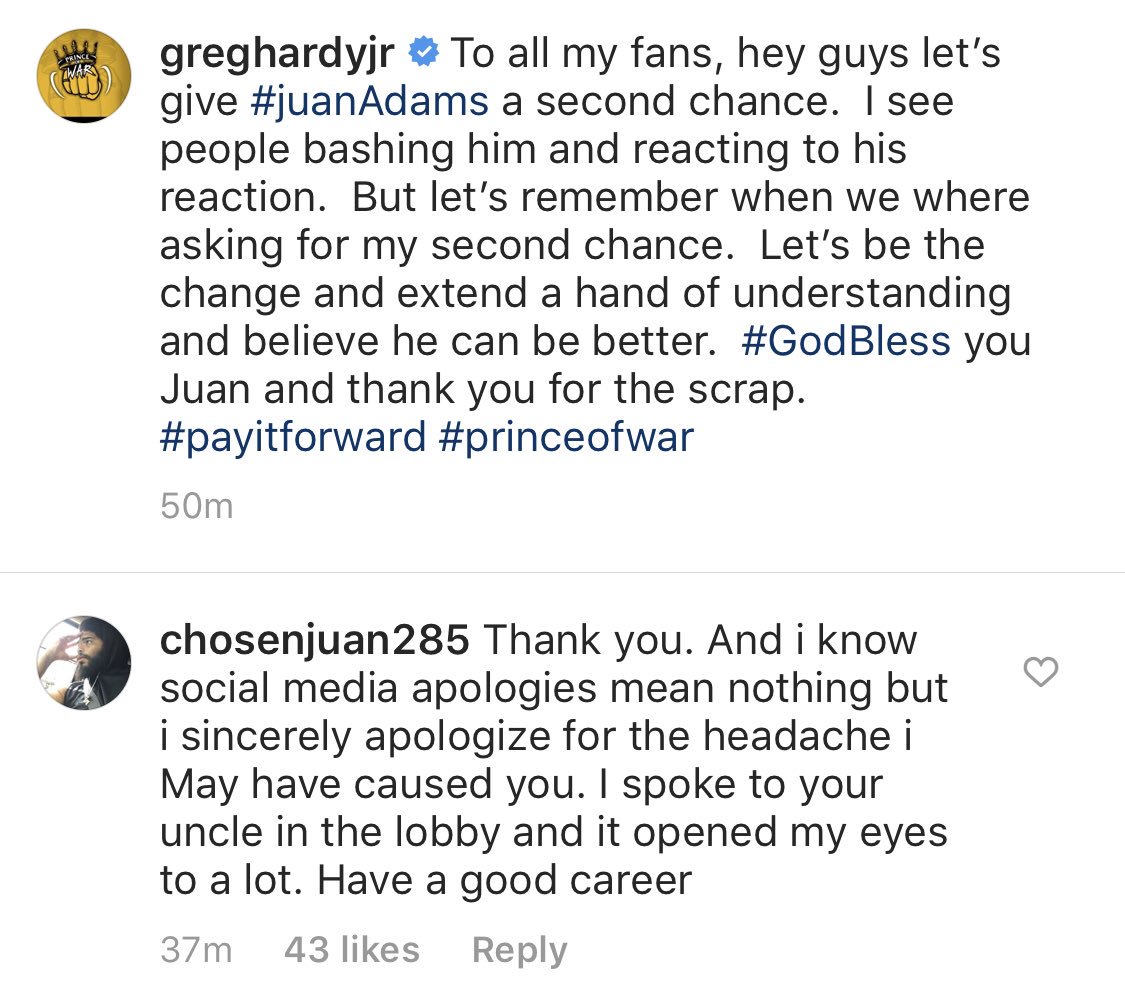 The rise, redemption or revenge tour of Greg Hardy continues and it's not going away anytime in the foreseeable future.
H/T to @blainehenrymma for the find.