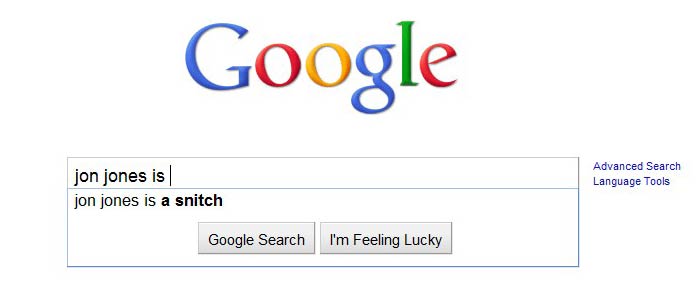 This article already has a plot hole. In a sense, this article and 2011's 'In Time' may be separated at birth since that film is plagued with gargantuan plot holes. Why didn't Justin Timberlake and Sylvia Weiss fill up their arms with time after they stole one million years from her dad with the knowledge they were about to die in less than an hour? I also find it incredibly hard to believe that Justin Timberlake's mother would get on a bus with only 30 minutes and expect to live long enough to yank some of her son's time. One would think anyone so experienced with time would prepare in advance, let alone have accumulated more than enough time in their life to prevent this from happening. That movie could have been far cooler than what it was — but with that said, I could watch Justin Timberlake in another sci-fiction movie and not be annoyed.
The plot hole in this article is you actually don't need to listen to an incredibly annoying laugh to watch this video of Jon Bones Jones choking a comedian. You could mute the sound on your computer and still watch this video. In fact, I suggest you do that — unless you have an obsession with punishing your ear drums.
Check out this video of Bobby Kelly feeling the wrath of Jon Jones on Opie and Anthony this morning. Oh, and Howard Stern rules. Props to Synthsis for the find.