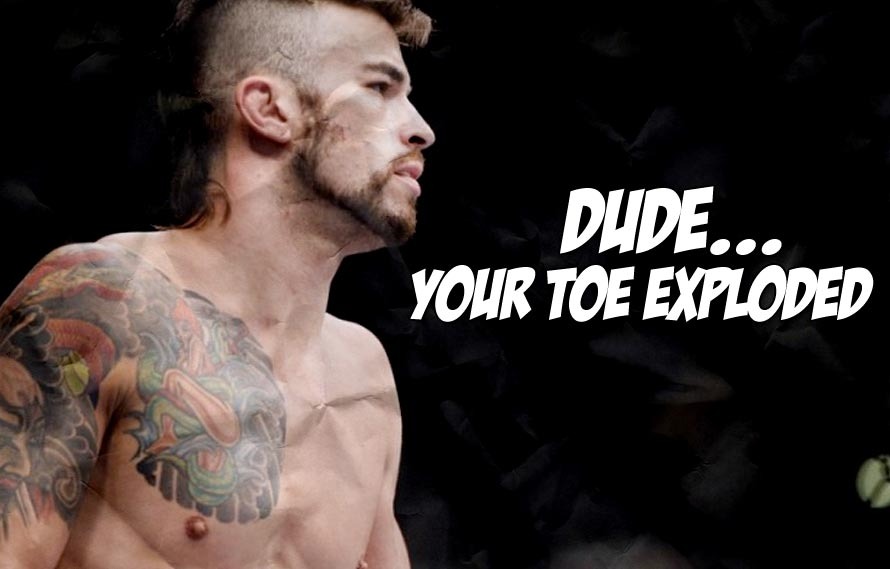 I'm developing a complex. The worst part of going to the gym is knowing that there is a very real chance that your toe is going to get torn to bits on a mat, or after being stepped on while you trane. I think about it almost every single day. We've just posted far too many mangled toes on MiddleEasy.com, and today, we're posting one more.
Brandon Thatch disfigured his toe yesterday, and now his bangamite matchup against Jordan Mein is off. Look at the destruction. Look at it. Or don't. Ugh. It's like the little piggies went to the market only to be horribly murdered by a serial killer.
Click on the image below to see Brandon's toe. It's the only way you'll know why he pulled out of the show (that was a poem).