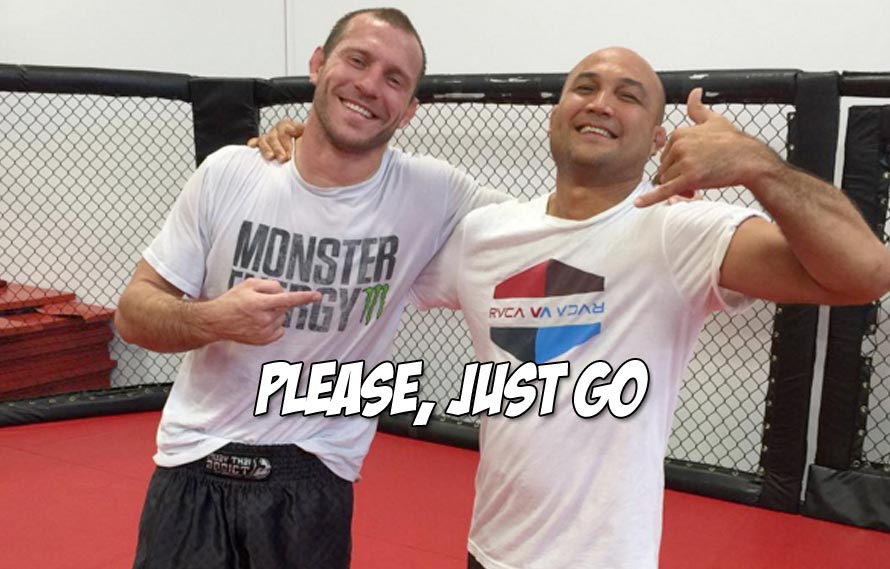 BJ Penn is 16-10-2. I know records don't matter that much once you've hit legend status, but that's mostly because BJ has only lost to legends, and people much bigger than him. BJ Penn has losses to Jens Pulver, a draw with Caol Uno, a loss to Lyoto Machida, Matt Hughes, GSPx2, and Frankie Edgar x3. The only guy he's lost to who isn't a legend, has plenty of time to become one – Rory MacDonald.
So why the hell does BJ want to come back to fight Nik Lentz? We love MMA, and actually like Nik Lentz, but that's a shitty fight. Not only will BJ hurt his legacy by coming back yet again, but he will scuff up what is probably his second most defining part of his career – his impressive losses.
Don't do it, BJ. Don't come back. Please.