The Bare Knuckle scene in the UK is growing strong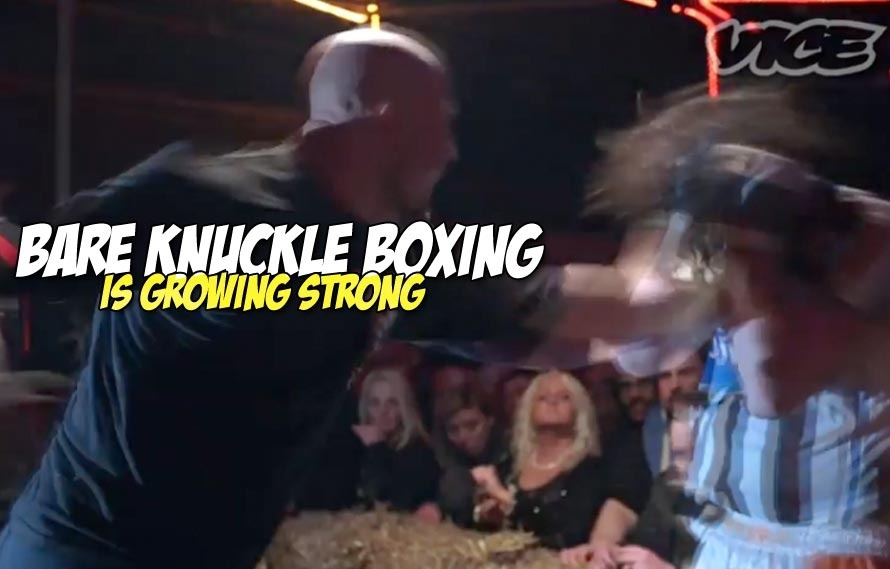 In about the 11th grade at my school, a bunch of kids in my grade decided that they wanted to start a "fight club". I of course laughed hysterically about this notion, because A. people with no background or training in fighting actually fighting is hilarious and B. I knew it was never going to happen. They got really into the planning of it too, they were talking about how someone would be the king badass of the school and such. The story goes that since they pretty much told the entire school about this "fight club" that the cops broke it up the day it was going to happen. Which let's be honest, is totally and complete nonsense. No one showed up because they all like the Idea of being in a "fight club" but actually getting punched in the face, isn't something they could actually deal with.
Now, I'm sure you're familiar with the movie Knuckle. If you aren't it delves into the world of bare knuckle boxing. Now while that deals with the sport on a very unsanctioned level. There are people actively trying to grow it in the UK. They put on the first American vs. Brit match up for the belt in over 150 years. While this isn't street MMA, the fight at the end is one of the best non MMA fights we've posted here in a while.
Well done, Vice.