UFC salaries are growing every day. It has never been a better time to fight in the octagon. If you become champion, you are in the position to set the terms and increase your price. The company was sold for 4.2 billion dollars, which is the largest sale in the history of sports. Top 10 highest paid UFC fighters are extremely rich men today.
More and more people watch this sport. Pay-per-view records are broken on a regular basis as new fighters are coming. The era of popular trash talkers who leave their heart inside the octagon has arrived. Now it is not enough to know to fight, you need to be the master of an entertainment to climb high on the ladder of top 10 highest paid UFC fighters.
The salaries are the largest ever in the history of UFC. Top 10 highest paid UFC fighters have at least seven-figure sum. UFC fighting is now better ten times better paid than regular state jobs. It is almost impossible to determine how much each of the top 10 highest paid UFC fighters earned but we can discuss estimated sums.
One rule has made the big difference during the last few years. UFC champions are now the percent of a pay-per-view event. Unfortunately, promotion won't disclose PPV numbers, so we can inform you about estimated values only.
Fighters also have other incomes which originate from sponsorships, media work, endorsement deals, seminars, movies and other various things outside of the octagon. UFC fighting opens up new dimensions when it comes to earnings.
More money is usually related to more, and more, and more. As you already know, new options open for superstars on a regular basis. Joe Rogan was demanding guaranteed UFC salaries but there are small chances this proposal would be accepted. However, there is a possibility the fighter won't be that motivated if he has "a fixed price contract". Here is the list of top 10 highest paid UFC fighters.
10. Robbie Lawler – $1,450,000
Robbie Lawler welterweight's tale has come to an end when he has lost his Welterweight title in 2016. He won Carlos Condit in the "Fight Of The Year" in January, but he is defeated to Tyron Woodley in July.
As a Welterweight champion, Robbie Lawler was receiving $500,000 per fight, he had one Fight Of The Night bonus, and he received $40,000 per fight in Reebok earnings. The fight versus Donald Cerrone brought him additional $300,000 (including $100,000 win bonus) at UFC 214, which was followed by $20,000 on UFC On Fox 26. Lawler is still a member of top 10 highest paid UFC fighters.
9. Dan Henderson – $1,540,000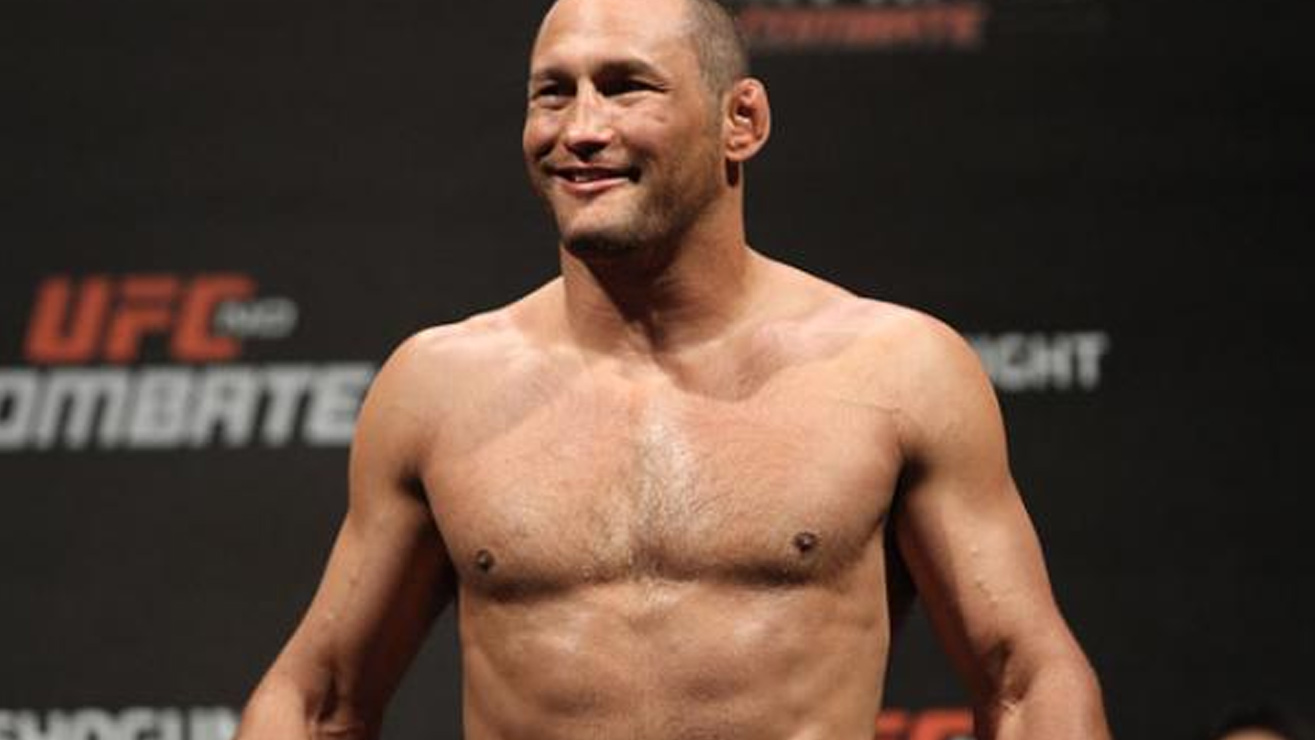 Dan Henderson has finally ripped his gloves at the age of 46. But he is a true legend of this sport! He is one of the oldest fighters ever to compete in the world of UFC.
He received $600,000 for the show and a further $200,000 for a spectacular knockout victory over Hector Lombard at UFC 199 and received Performance Of The Night award, but he was defeated from his old rival, Michael Bisping, in the last title shot of his career.
Dan Henderson remained shorthanded in a five-round war against Michael Bisping but he has secured an additional amount of money on his bill. Hendo received $600,000 for the fight, $50,000 for the Fight Of The Night bonus, and 30,000$ for Reebok sponsorship. His last year of fighting was successful.
8. Anderson Silva – $2,085,000
Anderson Silva has earned a lot of money during his fighting career. He still remains in the top of highest paid fighters, despite he had recently got problems with prohibited substances. It is highly questionable how much will the offense cost, it his guilt is proven.
Despite being the favorite in the fight versus Michael Bisping, The Count has made a surprise. His fight with Daniel Cormier at UFC 200 also set him a place on the wrong side of the judge scorecards, but he received $600,000 for the fight.
However, Anderson Silva still receives $600,000 for each fight, and he has earned $200,000 Fight Of The Night bonus versus Michael Bisping. Silva received additional $820,000 for the fight with Derek Brunson at UFC 208. He is a multimillionaire at the age of 41 but his drug abuse problems might seriously affect his future income.
7. Tyron Woodley – $2,110,000
Tyron Woodley became a UFC superstar when it comes to payouts. After he defeated Robbie Lawler at UFC 201, he has become new Welterweight champion.
Tyron Woodley was earning $340,000 basic salary, but his victory over Robbie Lawler at UFC 201 has led him to $500,000. When you add his Performance Of The Night and Fight Of The Night bonuses, and his Reebok sponsorship, T-Wood is climbing safely in the ladder of the top 10 highest paid UFC fighters.
T-Wood earned $490,000 for his fight with Stephen Thompson at UFC 205, $500,000 for UFC 209 Thompson rematch, and $500,000 for UFC 214 victory over Demian Maia.
As a champion, Woodley has a chance to a slice of PPV action. He can challenge some big names like Michael Bisping or Nick Diaz when it comes to paydays.
6. Brock Lesnar – $2,505,000
Maybe the champion for the single fight is Brock Lesnar. His fight versus Mark Hunt in 2016 brought him an almost non-realistic amount of money from a single match, despite he has been absent for four years.
Brock Lesnar has been a key figure and pay-per-view star before dropping his gloves in 2011. However, despite his success in WWE, he was asked to return to the octagon. The fight with Mark Hunt guaranteed him 2.5 million dollars non-dependant of his victory or loss. When it comes to PPV revenue, more than 1 million buys is reported.
Brock Lesnar was positive on turinabol and he had to refine $250,000. However, compared to his lifetime earnings, this sum sounds like a needle in a haystack.
5. Georges St-Pierre – $2,580,000
Georges St-Pierre is the twelve-time Welterweight champion and one-time Middleweight champion. There is no fighter in Welterweight division who has been so successful in the history of Welterweight division, and he is on the second place behind Anderson Silva when it comes to most title fights. Georges St-Pierre has earned a lot of money from PPV buys too, considering he has fought in many main events of the evening.
GSP was the champion for more than six years in a row. His opponents were unable to defeat him, and he retired in 2013 as a champion. He hadn't fought until the UFC 217 spectacle with Michael Bisping. GSP climbed on the top of the rankings when it comes to one fight – he received $2,500,000 for the fight, $50,000 for The Performance Of The Night award, and $30,000 for Reebok sponsorship.
In his one and only Middleweight fight, GSP defeated Bisping and vacated the title not long after. There are many controversies whether he will fight again. However, UFC will probably increase bids to see GSP in the Octagon again.
4. Nate Diaz – $2,690,000
Two fights with Conor McGregor are definitively something every UFC fighter wants. Not only it increases popularity but the payout is astronomic. Nate Diaz can now freely play with UFC and callout fights. He had many controversial statements during the last year and his paycheck has secured him a financial stability throughout the whole life.
As soon as McGregor's fight with Rafael dos Anjos was canceled, Nate Diaz was launched in the air with paydays. Despite he was partying on a boat in Mexico, UFC offered him $500,000 for the appearance in the Octagon, which is a lot more than $40,000 he earned in the previous fight.
After shocking the world and submitting Conor McGregor at UFC 196, Nate got a chance for a money-spinning rematch. UFC 202 showdown brought him $2 million, and additional PPV cut for the rematch. Despite he has lost the second match via majority decision, the fans still want their trilogy, and Nate demanded $30 million paydays.
3. Ronda Rousey – $3,030,000
Ronda Rousey has earned an enormous amount of money despite she fought once versus Amanda Nunes in 2016. Today, Rowdy is on the way to become a WWE superstar. The result is only an estimation.
Ronda Rousey had the basic income of $3,000,000 for the fight, which is astronomical price compared to her fight versus Holly Holm at UFC 193. Despite she was a champion at the moment, she received only $75,000 for that fight.
Rowdy was also receiving a PPV percent when she was the champ, and she is the female fighter who received the highest amount of money for a single fight. Who knows how much money is she earning as a WWE superstar. She didn't fight in the UFC since the brutal UFC 207 defeat.
2. Alistair Overeem – $4,295,000
Alistair Overeem is still active in the top promotions. He is definitively one of top 10 highest paid UFC fighters in 2016 and 2017, especially due to his activity. He had three matches in 2017, and he is 37 years old. The Demolition Man is not even thinking of the retirement.
Actually, Alistair Overeem earns $800,000 just to show in the octagon, but it can go up to a million if he wins the fight. The Demolition Man has earned one million dollars for his performance versus Andrei Arlovski in May 2016.
During 2017, despite his loss to Francis Ngannou at UFC 218 and two victories over Mark Hunt and Fabricio Werdum. When we divide by fight, Overeem earned $750,000 for the fight versus Mark Hunt at UFC 209, $800,000 for the victory over Fabricio Werdum at UFC 213, and $860,000 for UFC 218 ($850,000 for the fight and $10,000 for Reebok sponsorship).
The Demolition Man earned $2,410,000 dollars during 2017, which in addition to his money from 2016 and earlier incomes, puts him on the second place when it comes to top 10 highest paid UFC fighters.
1. Conor McGregor – $37,770,000
Conor McGregor is a real superstar of this sport. However, he is more attractive outside the octagon, and he is more known for trolling and humiliating his opponents. His cyberbullying has become more and more popular during the last few months. He won't take his hands of Khabib Nurmagomedov and Max Holloway.
McGregor received his first million for the short UFC 196 showdown with Nate Diaz. Despite the loss, Conor McGregor was a part of PPV buy and the results were brutal – 1,317,000 buys. This added more money to The Notorious' bank account. He was declared 85th highest paid athlete by Forbes at the moment but he climbed higher fast as lightning.
Conor had slight disagreements with the UFC, so the rematch was held at UFC 202. Conor McGregor fulfilled his dream and became two-division champion, winning via majority decision and earning 3.5 million dollars for the basic salary that night. UFC 202 was reported to sell between 1.3 and 1.65 million buys. Conor also got some part of the slice from PPV.
Conor's match versus Eddie Alvarez at UFC 205 brought him additional $3,590,000 ($3,500,000 for the fight, $50,000 Performance Of The Night bonus, and $40,000 Reebok sponsorship).
Conor McGregor improved his balance after a boxing match with Floyd Mayweather Jr. Despite he was defeated in the tenth round via TKO, the payout for this fight is only an estimation. Conor McGregor has probably earned a lot more since there were many pay-per-views sold. This is the minimal estimated sum and Conor has probably earned a lot more.