Alistair Overeem is one of only two fighters, alongside Mirko "Cro Cop" Filipovic, who was the champion both in MMA and K-1. He is a former DREAM Interim Heavyweight Champion, Strikeforce Heavyweight Champion, and K-1 World Grand Prix Champion. He is the only fighter to simultaneously hold three belts.
Athlete Statistics
Full Name: Alistair Cees Overeem
Born Name
Nickname
Age & DOB
Alistair Cees Overeem
The Demolition Man
The Reem
Alistair Overeem is currently 43 years old according to his date of birth May 17, 1980.
Fight Stats
Height
Weight
45 Wins // 18 Losses // 0 Draws // 1 No Contest
6 ft 3 in or 191 cm
247 lbs (112 kg)
Reach
Fighting Style
Association
80 inches (203 cm)
Kickboxing, Muay Thai, BJJ, Submission Wrestling
UFC
Team: Jackson-Wink MMA
Nationality
Net Worth
Born Place
Dutch
$5 Million
Hounslow, Greater London, England, United Kingdom
Profile
Alistair Overeem is a master of the wrestling clinch. His trademark is grabbing the opponent's head and delivering an endless barrage of knees to the opponent's face until the referee stops the fight. He is the fighter with the most destructive knees ever in the history of Heavyweight. The fastest knockout of his career was against Todd Duffee in the DREAM Heavyweight Championship Title Shot, where Alistair won after only 19 seconds in the first round via left hook!
Alistair is a 3rd dan black belt in BJJ and green belt in Judo. In his rich category, Alistair Overeem has 19 knockout victories and 19 submission victories. He has 8 guillotine choke victories and 10 victories with tremendous knees to the head or body. Alistair Overeem is one of the most accurate strikers in UFC and he is equally dangerous off the distance and in the clinch.
The Road To The Top
Alistair Overeem had his MMA debut on October 24, 1999, in Haarlem, Netherlands, against Ricardo Fyeet, and won via tremendous guillotine choke in the first round.
The Demolition Man fought for 12 years in the smaller promotions, and he earned the score of 35 wins, 11 losses, and 1 no contest. Some of his notable victims were Fabricio Werdum, Todd Duffee, Gary Goodridge, Mark Hunt, Vitor Belfort, Ricardo Arona, Igor Vovchanchyn…
Overeem competed until 2006 in Light Heavyweight then he balanced between Light Heavyweight and Heavyweight division. He sticks to Heavyweight division since February 26, 2007.
Alistair Overeem – UFC Career
Alistair Overeem had his UFC debut against Brock Lesnar at UFC 141 on December 30, 2011, in Las Vegas, Nevada, in the main event of the evening. Despite being a big underdog, Alistair landed few perfect knees to Brock's stomach and knocked him down with a left diagonal kick. After a brutal barrage of punches, The Demolition Man won via TKO in the first round!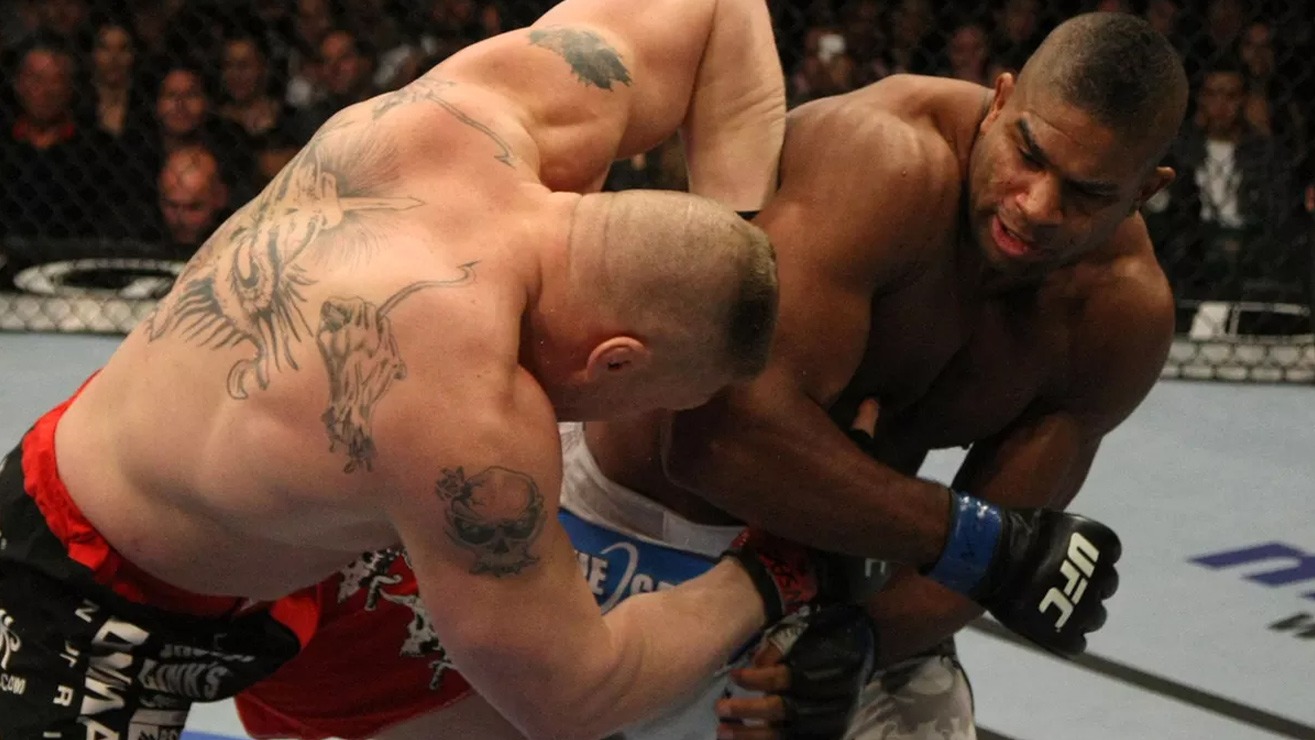 Antonio Silva defeated Alistair Overeem at UFC 156 in the third round via brutal punches. This was Alistair's first defeat in UFC.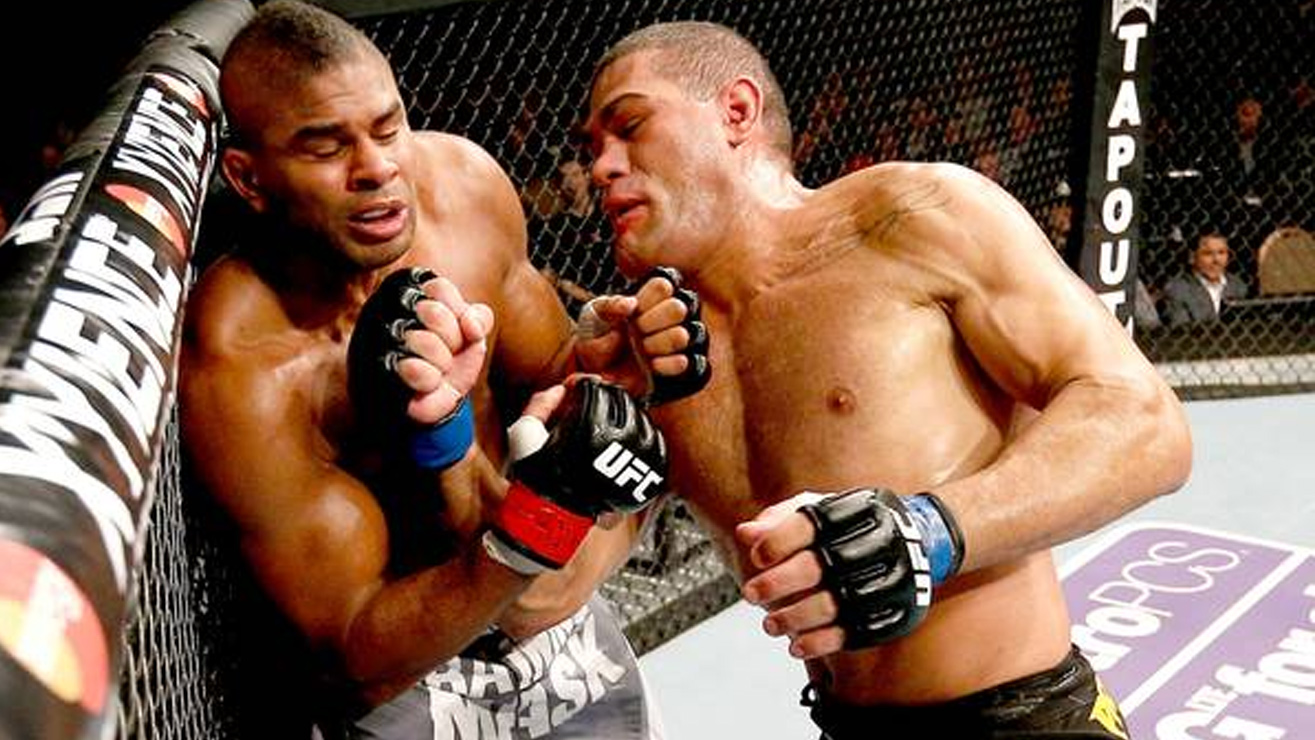 Alistair Overeem faced Travis Browne at UFC Fight Night 26 on August 17, 2013, in Boston, Massachusetts. Travis Browne knocked him out cold after a front kick and a barrage of hammer fists on the ground in the first round.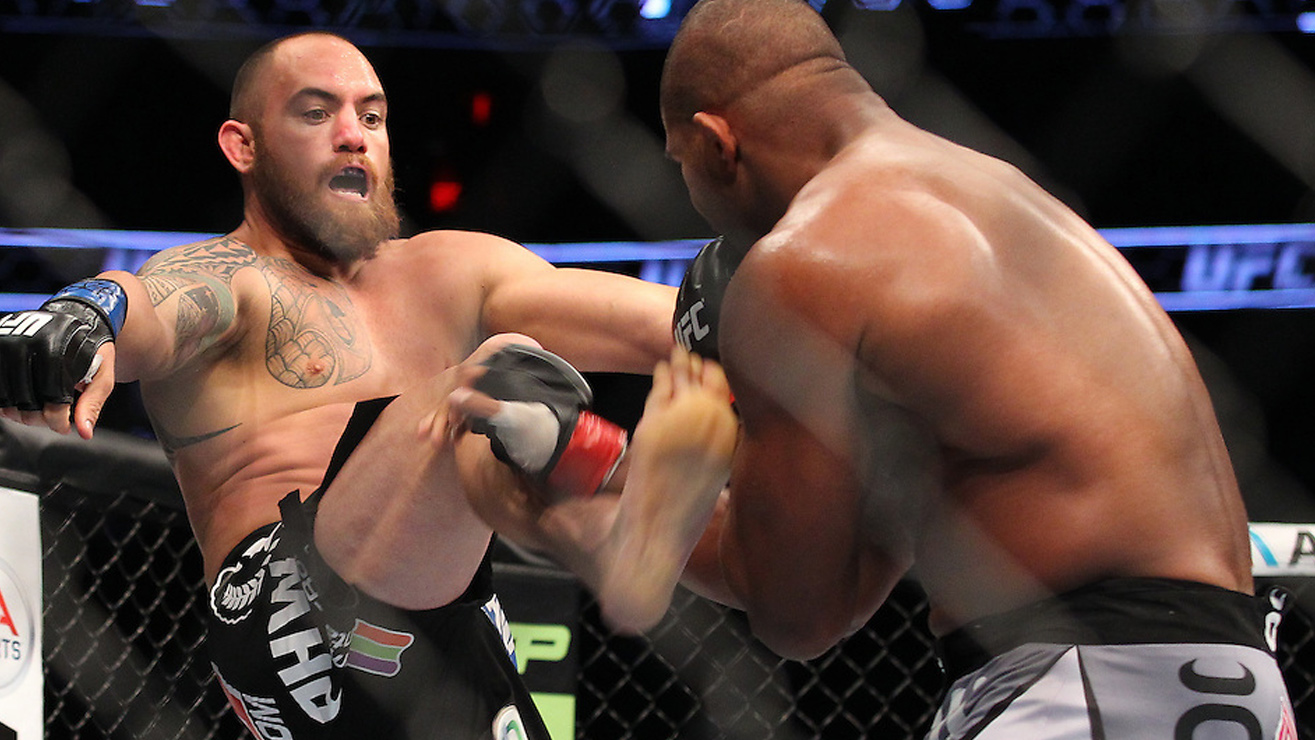 The Demolition Man fought Frank Mir at UFC 169 on February 1, 2014. After three rounds of all-around war, Overeem won via unanimous decision.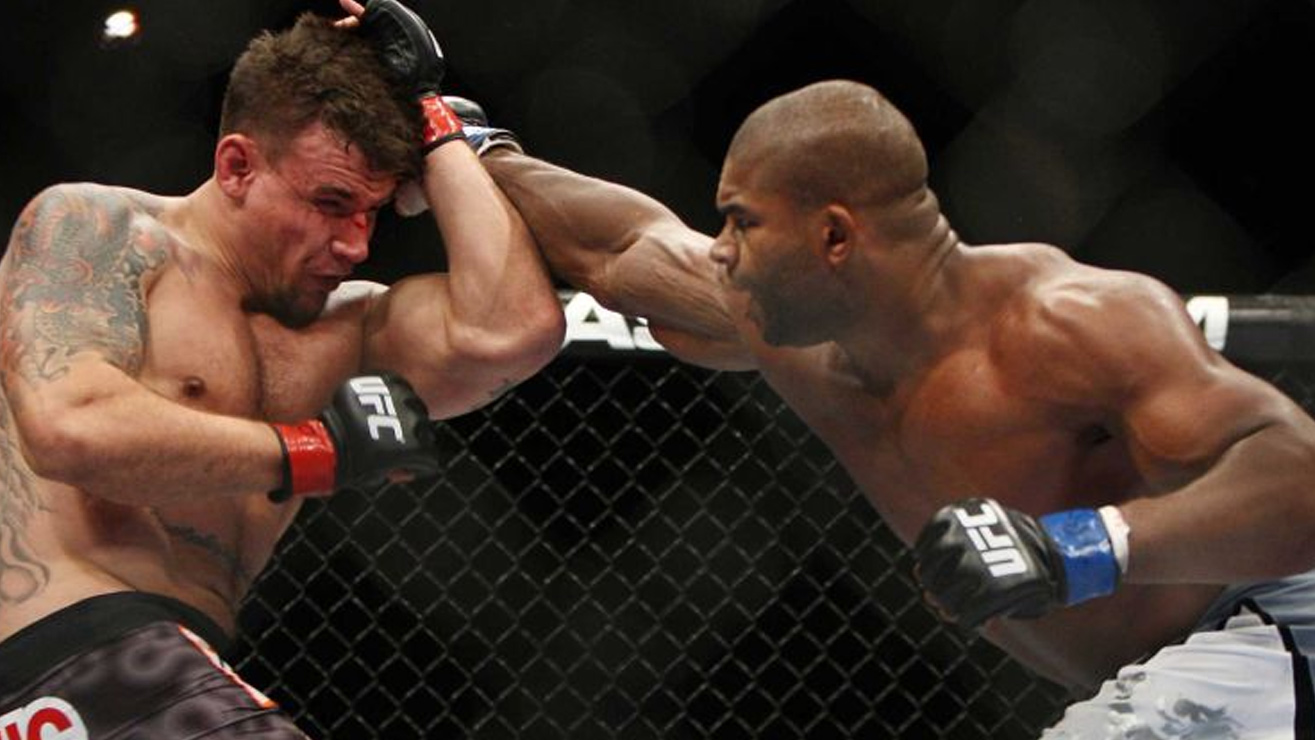 Alistair fought against Ben Rothwell at UFC Fight Night 50 on September 5, 2014, in Mashantucket, Connecticut. Rothwell dropped Overeem after right overhand punch and won in the first round via TKO.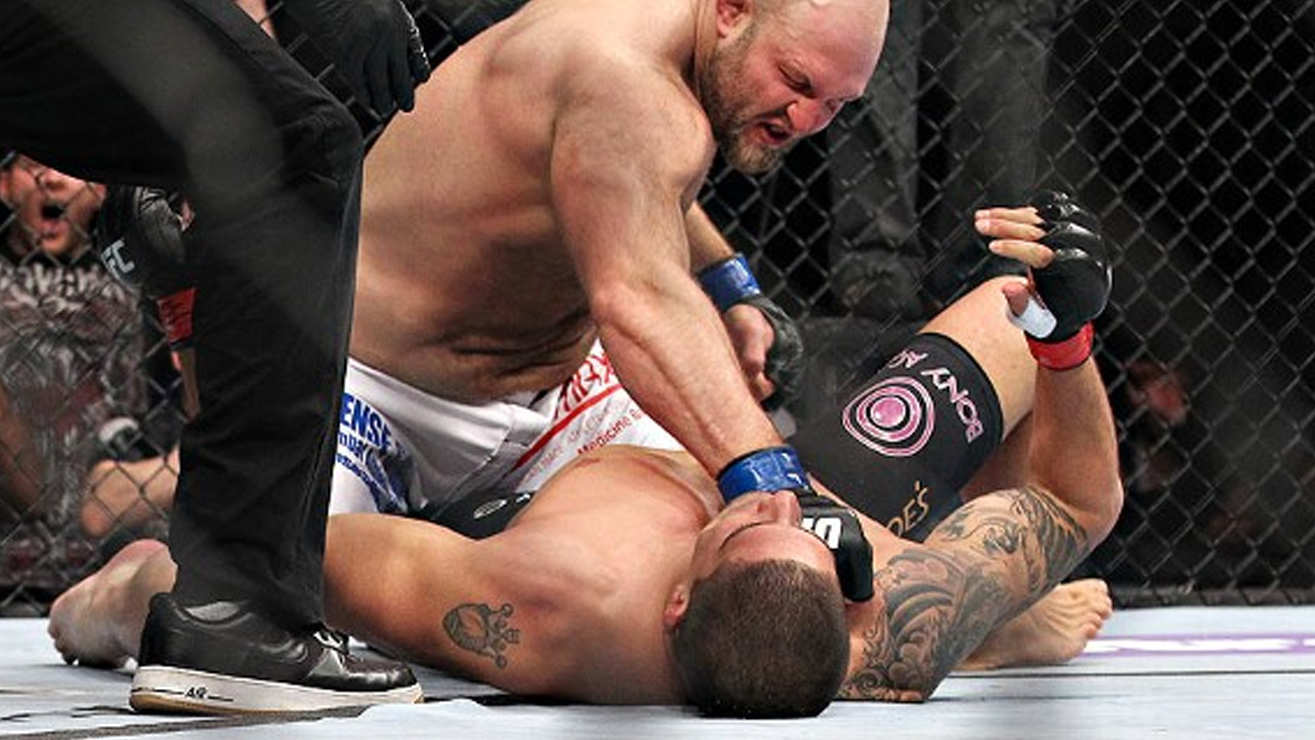 UFC On Fox 13 will always be remembered by Overeem's brutal knockout. In this event, The Demolition Man knocked Stefan Struve out cold. Struve was trying to force Overeem to go to the ground, but Alistair showed him what does a superb punching of the top mean!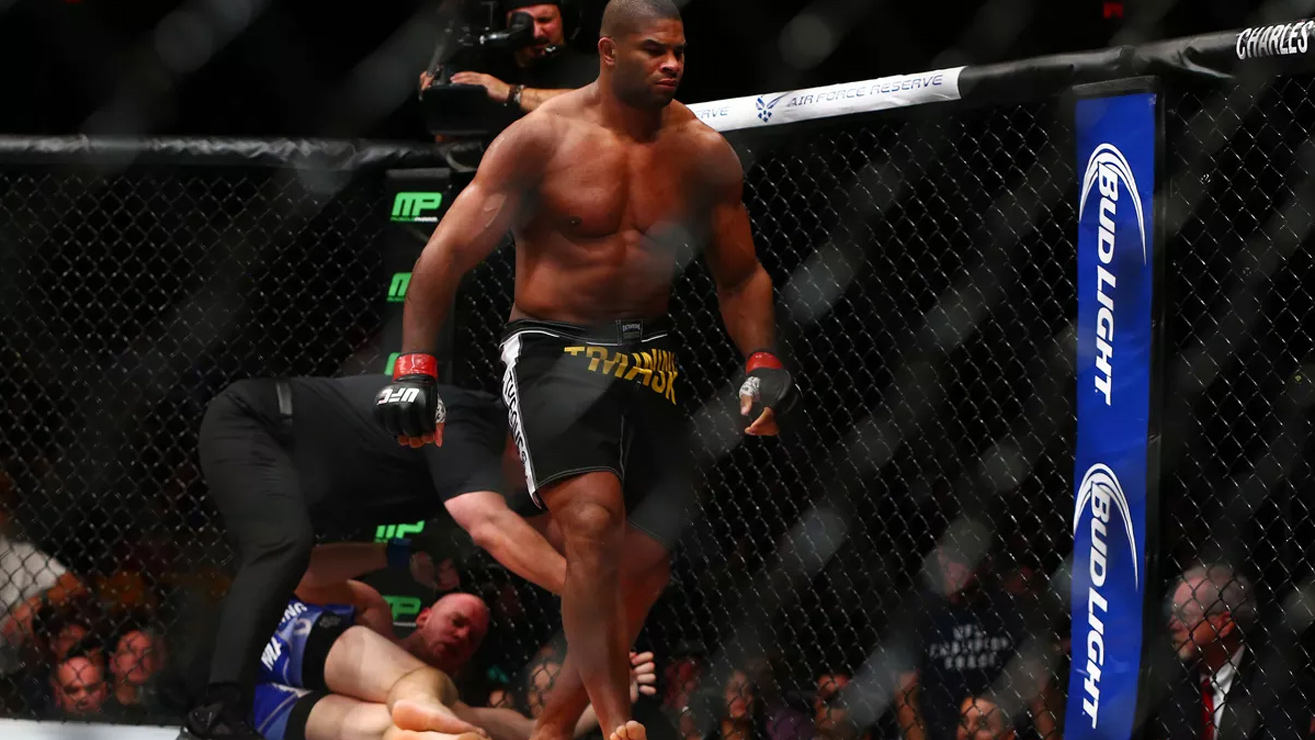 Alistair Overeem had a very difficult match against Roy Nelson at UFC 185 on March 14, 2015. Overeem won via unanimous decision.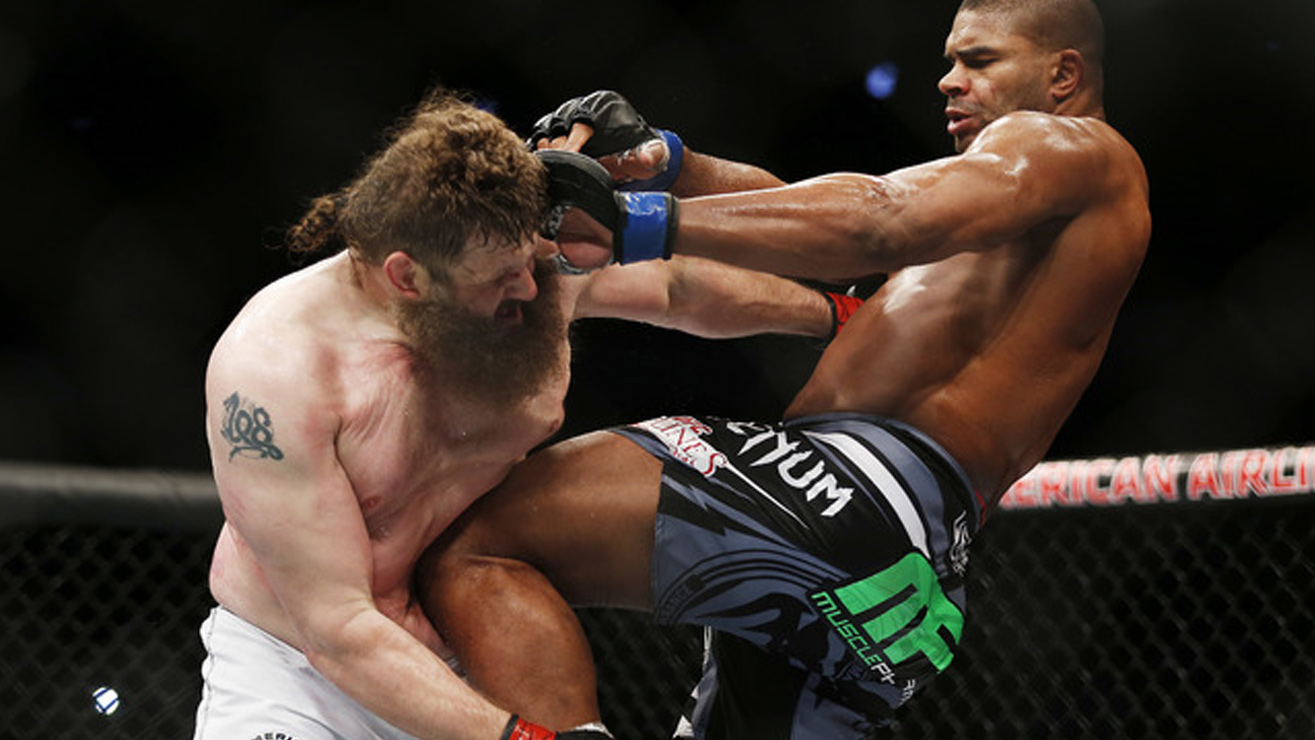 Alistair Overeem Vs Junior dos Santos
The Demolition Man faced Junior dos Santos at UFC On Fox 17, on December 19, 2015. Despite being an underdog, Overeem dropped dos Santos with a strong left hook and the referee stopped the fight after few brutal hammer fists.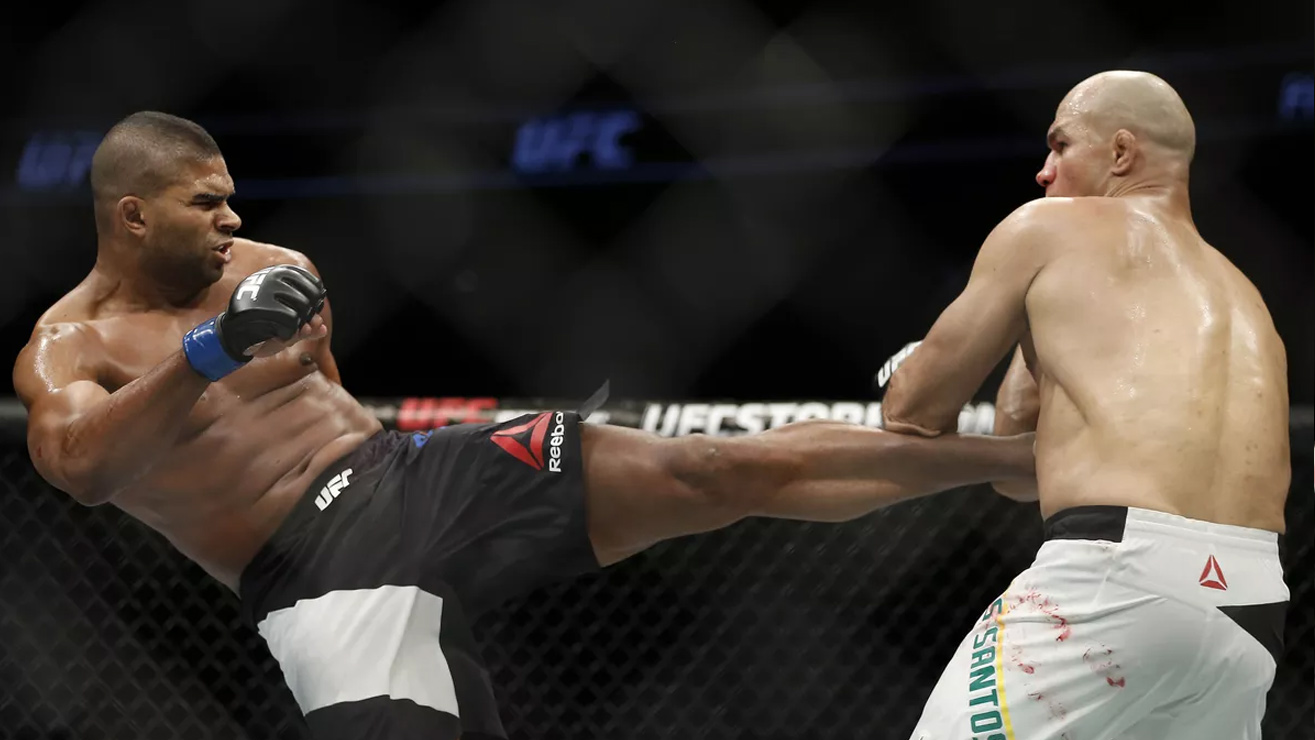 Alistair Overeem fought again in the main event of the evening versus Andrei Arlovski at UFC Fight Night 87 on May 8, 2016, in Rotterdam, Netherlands. Overeem rocked Arlovski after a tremendous left crane kick, and knocked him out with a strong left cross, earning his first Performance Of The Night award.

Alistair Overeem Vs Stipe Miocic – UFC 203 Title Shot
The two faced on September 10, 2016, in Cleveland, Ohio, in the main event of the evening. Alistair Overeem knocked Stipe Miocic down with a brutal left hook at the beginning of the match. Miocic recovered on the ground and Overeem tried to submit him via guillotine choke.
Unfortunately, after three minutes on the ground, Miocic got on top of Overeem and started landing punch after punch. The referee stopped the fight and Miocic won via knockout at 4:27 in the first round.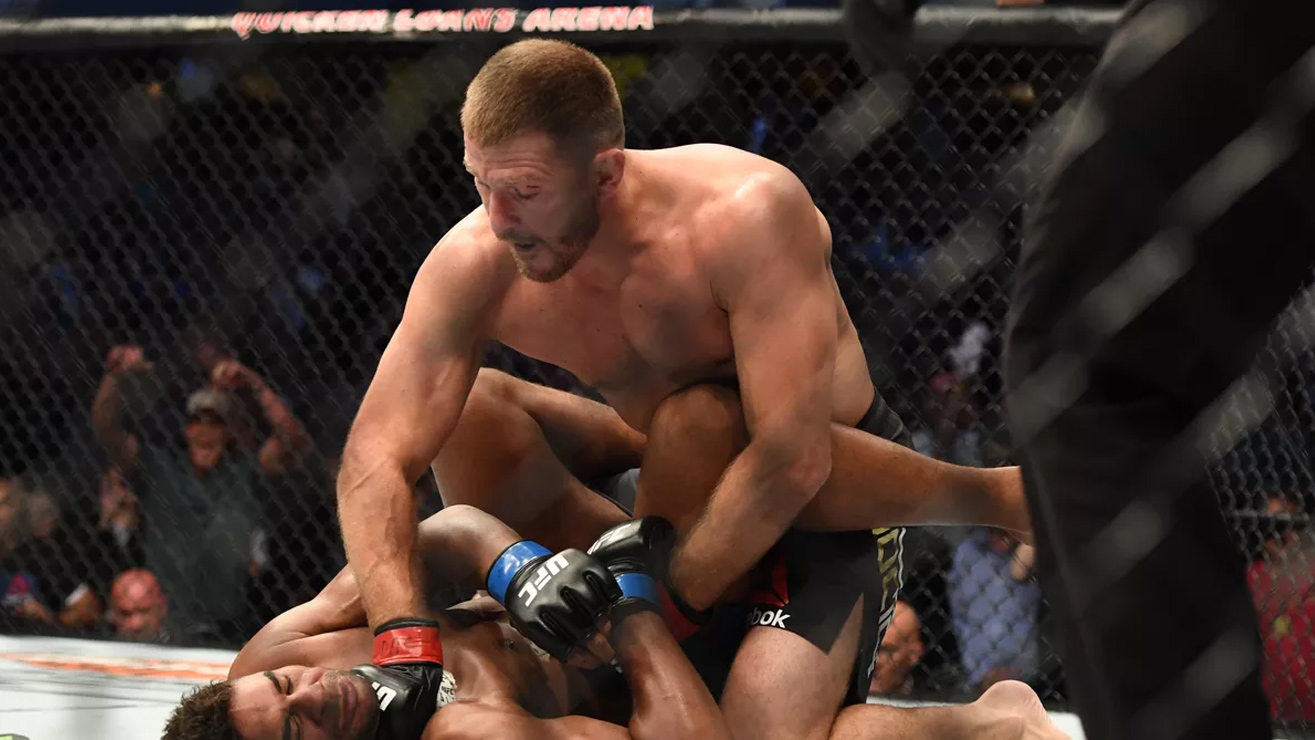 Alistair Overeem Vs Mark Hunt – UFC 209 Rematch
Alistair Overeem and Mark Hunt fought once in 2008 in DREAM Heavyweight Championship, and Alistair won via Americana. In the rematch, they fought on March 4, 2017, in Las Vegas, Nevada. It was a great match, and Alistair Overeem received few brutal right elbows to the head. The Demolition Man even turned back few times and ran around the circle.
In the third round, Alistair pressed Mark Hunt against the cage and delivered a brutal right knee to the head, which ended the fight. The Demolition Man won the fight via KO.
Alistair Overeem Vs Fabricio Werdum – UFC 213 The Trilogy Epilogue
In the first two fights, both fighters had one victory. The third fight between the two happened on July 8, 2017, in Las Vegas, Nevada. Alistair Overeem won Fabricio Werdum via majority decision.
Alistair Overeem Vs Francis Ngannou – UFC 218
Alistair Overeem and Francis Ngannou faced at UFC 218 on December 2, 2017, in Detroit, Michigan. Since the opening, Ngannou had the complete control of the match, and he didn't let The Demolition Man get close. At 1:42 in the first round, The Predator knocked Overeem out with the brutal left uppercut.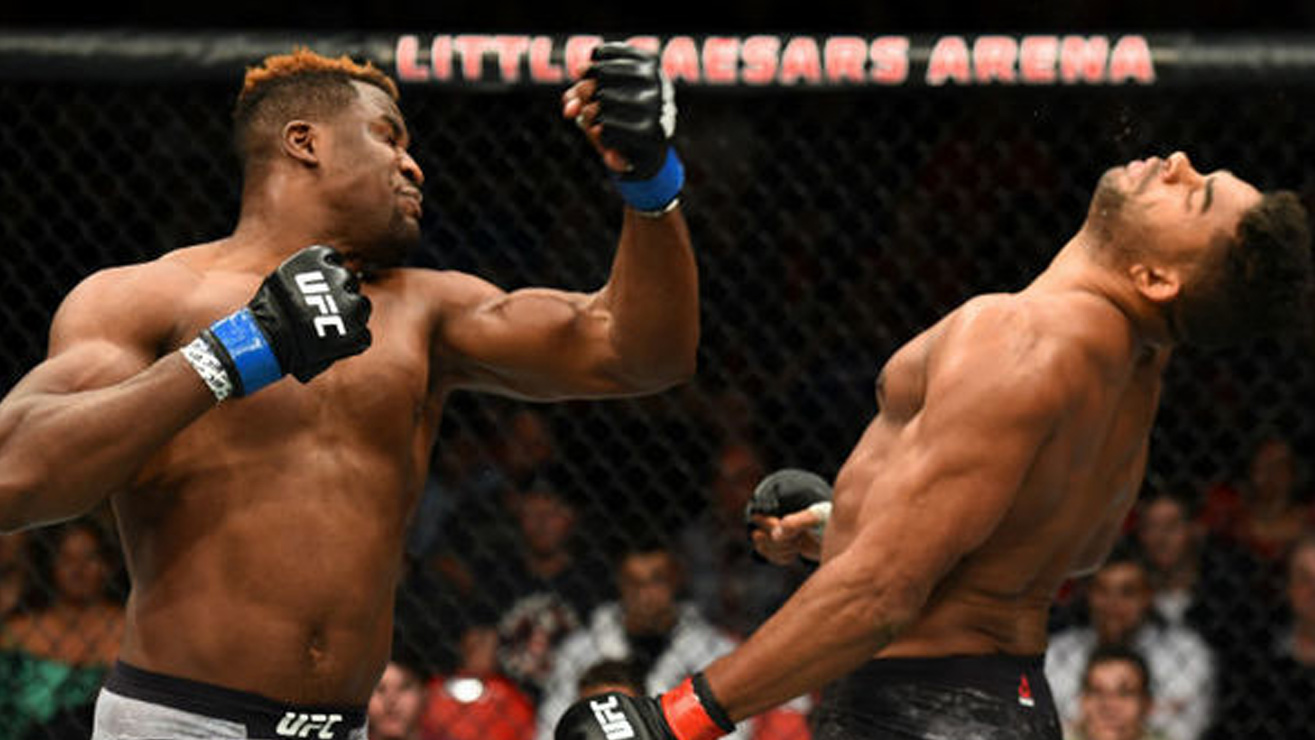 Personal Life
Alistair Overeem has a daughter Storm, born in October 2006. His second daughter, Yazz-ley Rey, was born in February 2016. He has a brother, Valentijn Overeem, who is also an MMA fighter.
Alistair Overeem – Social Media Profiles