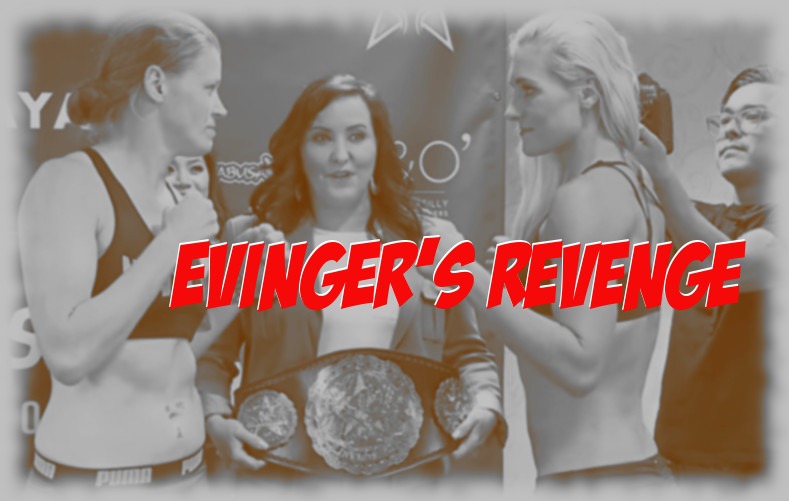 Invicta FC 22 from Kansas City, Missouri had great finishes in the main and co-main event. Unfortunately, the co-main event was marred by a terribly late stoppage.
Referee for the fight, Mike England finally called for a TKO stoppage at 1:41 of the First Round, but too much damage had been done in the ten seconds before that. Megumi Fujii protege, Ayaka Hamasaki seemed to go unconscious after ten unanswered hammer fists from Livia Renata Souza. A get wrenching moment. Mike England been the center of Invicta controversy before as the referee of Evinger/Kunitskaya I. His bad instruction to Tanya lead to the first fight being ruled a no contest. His negligence this time didn't cost a fighter a win, but cost Hamasaki her health. His continued employment by the Missouri Commission should be reviewed.
Nevertheless, "Livinha" Souza's finish was an impressive statement. Look for her to challenge for the vacant 115 pound Invicta FC title.
https://twitter.com/ZPGIFs/status/845828388925444097
One more time in slow motion. The whole fight turns on a dime.
https://twitter.com/ZPGIFs/status/845829569798135810
In the main event, Tonya Evinger and Yana Kunitskaya had a grapple fest with Tonya fighting for top pressure, while Kuitskaya looked for submissions that had Evinger in trouble. Evinger eventually powered through to finish her at 4:32 of the Second Round to retain the 135 Invicta championship.
https://twitter.com/ZPGIFs/status/845835375222423552
This is great news for Yana Kunitskaya as it nearly guarantees that the UFC or Bellator will look to sign her now, just like the last two of Tonya's last three opponents.
As for Tonya Evinger, she seems unconcerned with a move to the UFC as long as it keeps her close to Laura Sacko:
Gotta love @tonyaevinger #InvictaFC22 pic.twitter.com/E2Rjw2jZzr

— MMA GOSSiP (@MMAxGossip) March 26, 2017