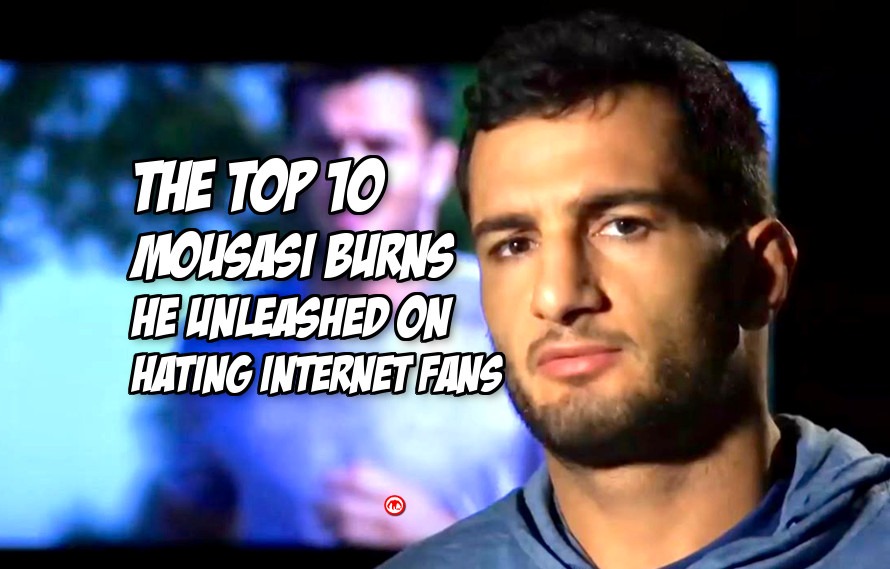 Gegard Mousasi has emerged from his cocoon. In Dream and Strikeforce, Gegard Mousasi was known for being a cold hearted silent assassin. The 2016 version of Mousasi is still ruthless in the cage but now he has become a heartless alien with his shit talk.
The Stone Cold on the mic version of Gegard Mousasi is by far the realest and best version of Gegard Mousasi.
Fresh off an UFC 204 destruction of Vitor Belfort, Mousasi is pouring gasoline and lighting matches during his media tour victory lap. Mousasi is beefing with everyone including Anderson Silva, Uriah Hall, the entire middleweight division and of all people Conor McGregor about sliding into his DMs.
But maybe Mousasi's best beef is with a group of Facebook users who tried to hijack a recent UFC question and answer session with The Dreamcatcher. Nope. Not in this life. Never happening. Don't mess with Gegard Mousasi in 2016.
Here are the top ten Mousasi burns he unleashed on hating Internet fans/troll keyboard warriors that attempted to step to him during his Facebook Live chat.
10. "I'll slap your mother's face off"
9. "Go suck some balls"
8. "You will eat my d**k also"
7. "Good for you, you're on Facebook"
6. "Yeah Alex, go fuck yourself"
5. "You can eat this" *holds up middle finger*
4. "Why are you an idiot? (pauses for dramatic effect) Jacob!"
3. "Eeeeeeehhhhhhhhh Keep coming bitches"
2. "Always good to talk to UFC fans. You're hate is appreciated. GIVE ME YOUR HATE. LOVE IT. YES."
1. "Your mother's forehead is also big….but I would still bang her"