Tony Ferguson was not pleased with ex-UFC heavyweight champion Daniel Cormier's recent comments about him.
Tony Ferguson Hits Back At Daniel Cormier
Cormier recently took to his YouTube channel and had some harsh criticisms for Ferguson after his fight with Nate Diaz this past weekend.
Diaz submitted Ferguson in the main event of their UFC 279 pay-per-view (PPV) headliner in an epic clash of fan-favorites.
However, Cormier wasn't too impressed with Ferguson's performance. Instead, Cormier described how Ferguson has been a a steep decline in his past several fights.
Cormier went as far as saying that Ferguson simply "doesn't have it anymore" and doesn't have the self-awareness to see that. Now, Ferguson has caught wind of Cormier's comments, and issued a response.
Taking to Instagram, Ferguson responded to Cormier, saying "once a hater always a hate." Check it out here: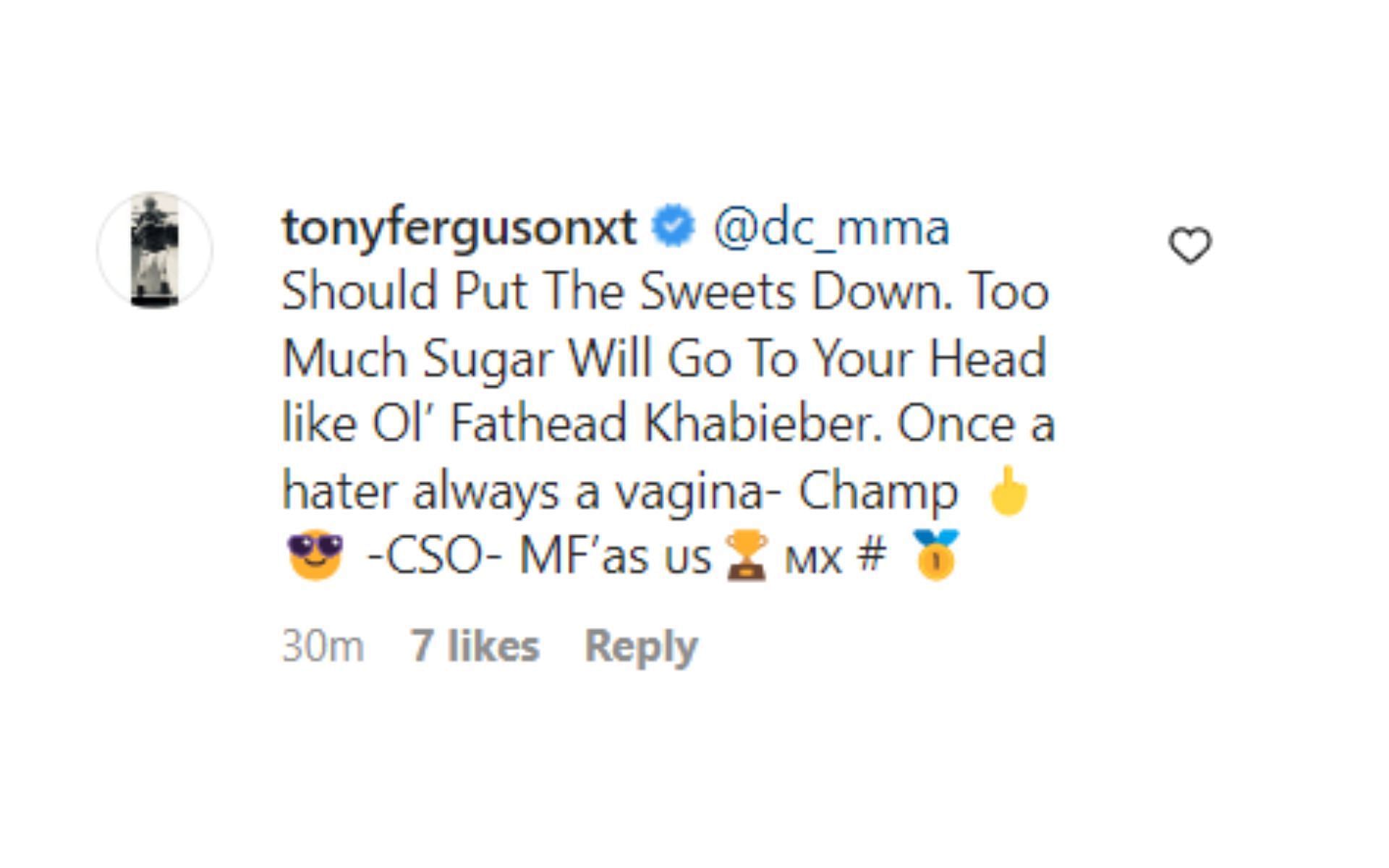 It certainly has been a fall from grace for Ferguson. He was once on a 12-fight win streak in the UFC's lightweight division – arguably the promotion's deepest division in talent.
That streak was broken in May of 2020, when he was defeated by Justin Gaethje for the interim 155-pound championship. That marked the beginning of a five-fight losing streak for Ferguson.
Since, he has been defeated by the likes of Gaethje, Charles Oliveira, Beneil Dariush, Michael Chandler, and now, Diaz.
It will be interesting to see how Ferguson bounces back from his latest defeat.