Shit just got real. Shit just got too real and this alleged MMA fan on Twitter is making every other fan look bad. If your making AK threats in the direction of UFC champion Conor McGregor in the name of your UFC fandom, then your attempt a keeping it real and or enjoying MMA has gone horribly wrong.
Fansided with the first report and @ZProphet_MMA with the save on this post UFC 196 press conference threat directed at McGregor.
"Famed MMA GIF maker Zombie Prophet called the UFC's attention to the tweets. From there the UFC took swift action, getting their security team involved and alerting McGregor's security team. The UFC also reached out to Twitter to take action, and the user's account has since been removed from the social media network.

From a law enforcement perspective, the FBI is taking the threat seriously and investigating as well."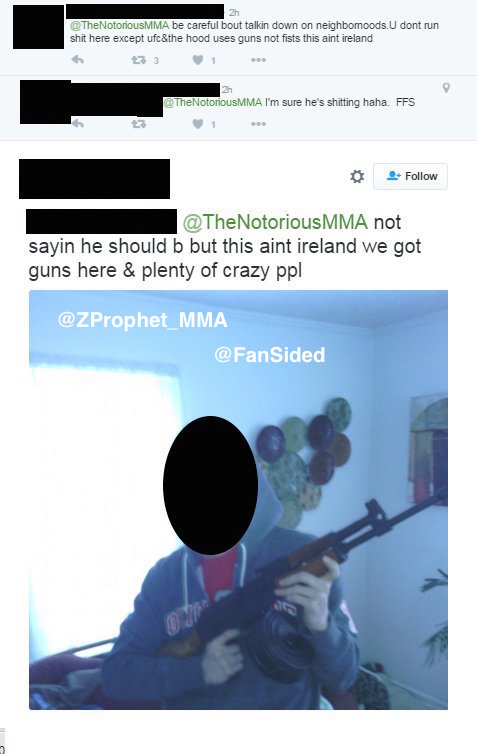 This is not good twittering. Crazy folk gonna crazy folk?