Don't do drugs in the UFC. In 2015 the UFC is making a concentrated effort to rid their promotions of PEDs, recreational drugs, and now even banning people for two years if they use a IV to rehydrate after weight cutting. Soon drinking Pedialyte, Gatorade, filtered water or doing extra jumping jack to get your heart rate going will be outlawed in the UFC.
The Ultimate Fighting Champion is also now the Ultimate Fair-play Championship.
With the UFC's new crackdown come suspicions anytime a fighter loses for any reason. Sorry, Erick Silva you lost last night at UFC Canada Town and your abs aren't looks up to par. Did Silva choose to work on his striking defense rather than do extra sit-ups in his eight week training camp? Was Neil Magny just simply better than Silva?
Let the witch hunt in the UFC begin until every fighter is dressed in the same Reebok shorts, trains at the same UFC gym, and is only eating a trademarked Mike Dolce meal plan. Don't cheat in the UFC.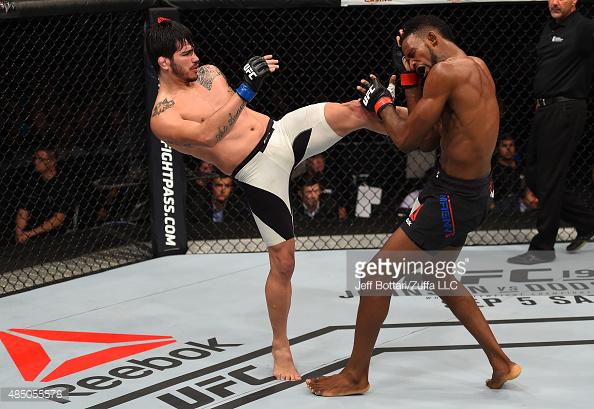 *Source Getty Images/Jeff Bottari, Zuffa LLC
https://www.youtube.com/watch?v=Pl7PFSaUZ-0
Silva definitely looks very different physically. Looking sloppy with his technique tonight as well. #UFCSaskatoon

— Kenny Florian (@kennyflorian) August 24, 2015
Dang Silva lookin soft in this one.

— Charlie Brenneman (@SpaniardMMA) August 24, 2015
Someone is off the sauce #justsaying

— Truck Gordon (@TruckMMA_UFC) August 24, 2015