At this point it can't be real. This is some Andy Kaufman level trolling in the year of our Fight Lord 2017. Conor McGregor hanger on, grappling coach, heterosexual life-mate Dillon Danis is either the greatest troll of our time or the most dense individual on planet Earth.
This can't be real life.
A few weeks before a grappling match with Jake Shields at the next Submission Underground event and a over a month away from his professional MMA debut in Bellator, Dillon dot Danis The First is back on social media doing everything in his power to get you to hate him. Is it working or he just too oblivious to realize the world around him is in fact not flat?
Doing his best bootleg McGregor impression, here are two new pictures of Dillon Danis that require no explanation.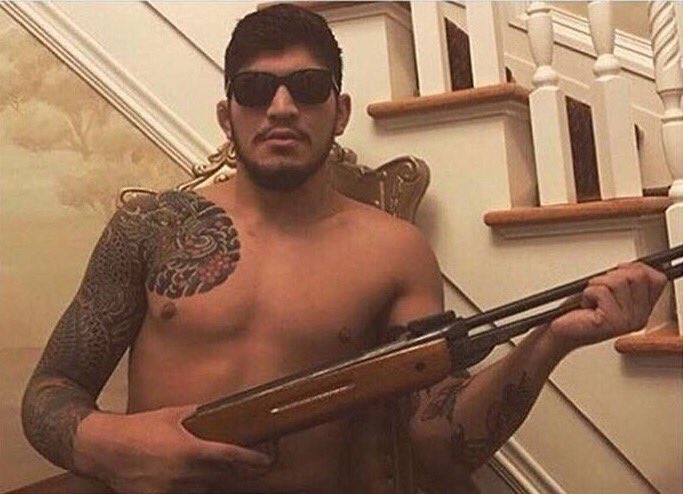 — Zombie Prophet (@ZPGIFs) April 24, 2017
Editor's note: Danis has to be digging through McGregor's trash while Mystic Mac isn't home right? Right?!?!?