He dead. Hey, want to see a 265 pound dead body? Stipe Miocic is a good dude and a great heavyweight MMA champion; which makes the fact that the Anthony Joshua just roasted the hell out of him even funnier.
Still not entirely sure, other than a vault full of gold coins, why Miocic thinks a boxing match between him and the biggest heavyweight boxer in the game is going to happen but "A" for effort. When asked if a Joshua vs. Miocic super-fight had a shot to be booked for the Mayweather-McGregor in August, the WBC champion had the perfect fourth degree burn.
Hey @anthonyfjoshua let's have a proper tussle and still have time for tea and crumpets before the main event! #MayweatherMcGregor

— Stipe Miocic (@stipemiocicufc) June 14, 2017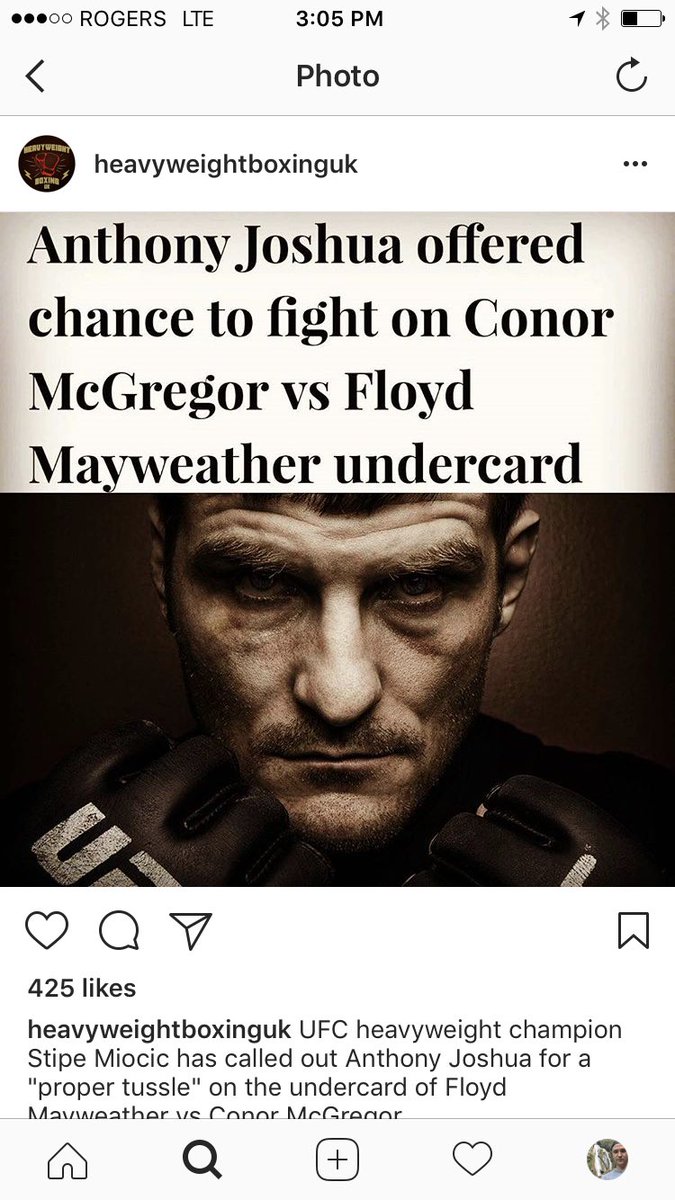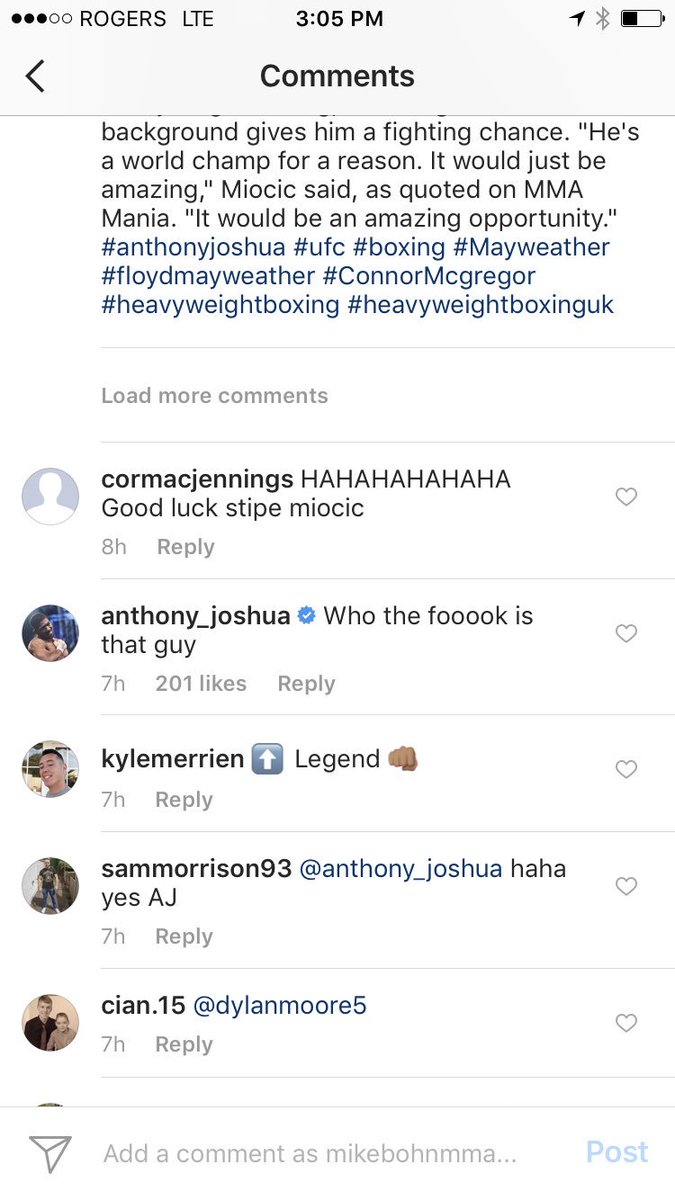 Fooking Deaded Him.
H/t to @MikeBohnMMA for the caps