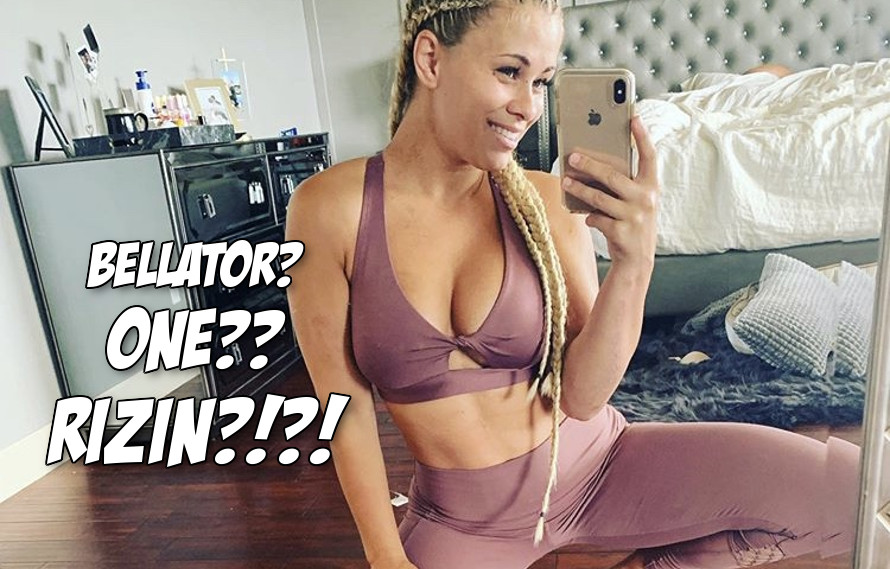 No, this is not an update on the broken arm of Paige VanZant.
The time has come for some legitimate Paige VanZant news and the state of MMA free agency in 2019. Still feel like a lot of MMA fans have a ton of misdirected angry at both PVZ and Sage Northcutt. Not for looking like Malibu Barbie and Karate Ken, but because the massive push the UFC placed on both of their shoulders.
There were meetings, an implemented plan put together, and a coordinated marketing push by the UFC to turn Paige and Sage into stars. It was odd but various obvious at the times. PVZ and Northcutt were good prospects, not all world, but they were treated better than champions by the UFC.
The experiment worked to. UFC plucked out two fighters from their 600 person roster and turned them into marketable names. Why did the UFC do this experiment? Maybe to prove a point that they could if they wanted to, turn almost anyone into stars.
Before or since, you don't really see the UFC go out of their way to push prospects; like at all. It's always be brand first then Dana White second in terms of who gets the promotion's attention.
Now years later Sage is gone off to ONE Championship and Paige VanZant is about to hit the free agent market. In a new interview with The Score, PVZ says she plans to fight out her contract and hit the open market.
Good for VanZant. Will be interesting to see if the UFC blinks when she's a free agent.
https://www.youtube.com/watch?v=HlOt4KPLVD8
"That's the last fight on my current UFC contract. So I'll be fighting it out. I think I'm just curious to see what I can do. I want to prove to the UFC what I'm worth. I think it's going to take one more fight for me to do that."
Going to back to having damn near 600 fighters on their roster, the UFC could lose maybe half of their line-up and still be the strongest MMA promotion in the world. If given a guess? UFC lets Paige walk if she receives too high of an offer. So goes MMA free agency when there is the UFC versus everyone else.