Before you read any further, do yourself a favor and open a YouTube tab to play "Thus Spoke Zarathustra" to maximize your experience. Ladies and gentlemen, Joe Rogan is an unlockable character in EA Sports UFC 2.
The internet has always been asking for Rogan to fight for the UFC one day. This dream was pretty much shot down when Joe Lauzon suggested Rogan welcome CM Punk to the octagon.
@JoeLauzon @CMPunk @ufc I would break that drug test like a hammer hitting a carnival bell in a bugs bunny cartoon.

— Joe Rogan (@joerogan) December 12, 2014
Luckily, technology has bridged the gap between the bullshit red tape of reality. Now, you'd assume that unlocking "Powerful" Joe Rogan would involve nootropics and cannabis like we did last night. However, all you need to do to play as Rogan in the Welterweight division is to enter the old school Konami code at the main title screen!
X-Box One: ↑ ↑ ↓ ↓ ← → ← → A B Menu
Playstation 4: ↑ ↑ ↓ ↓ ← → ← → O X Options
If you do it right, Rogan will scream like a mad man and say he loves it. …I'm not even kidding. Basically, Joe Rogan is fucking UFC 2's Reptile.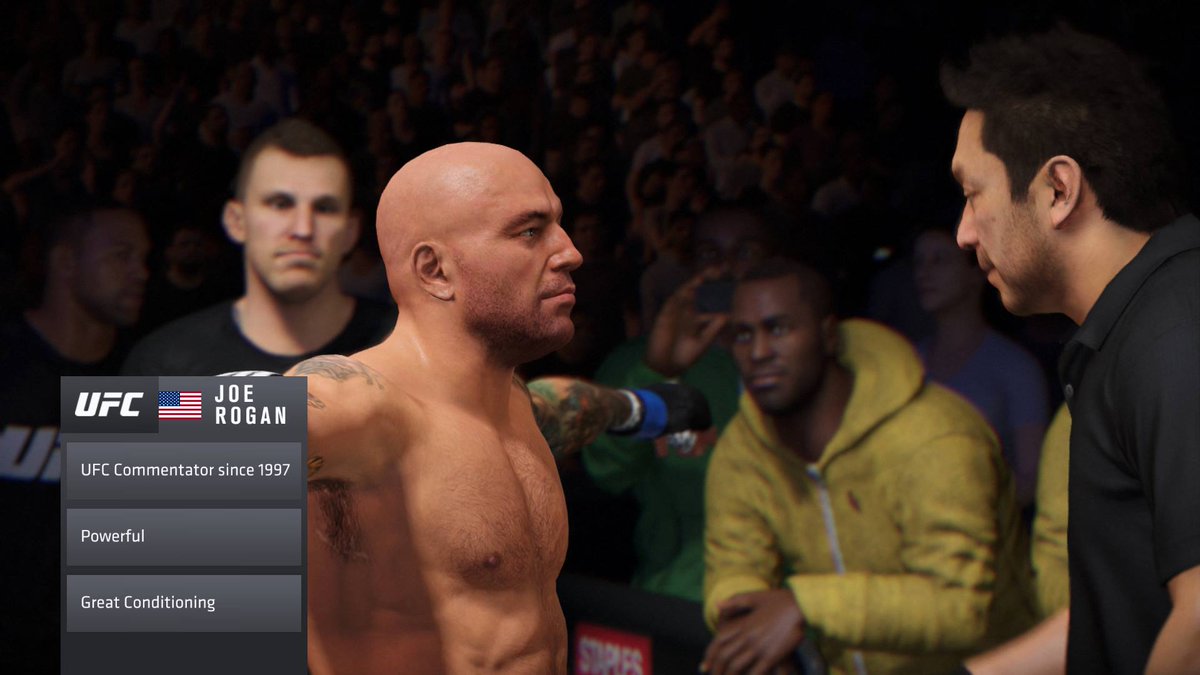 Can't wait to see the double BJJ black belt and TKD master in action? Check out this fight of the year candidate between Rogan and none other than Nick Diaz. You can be safe in saying there's a ton of spinning shit.
…Good thing there are no post-fight drug tests.